Must-listen: Aurora's new single 'Queendom'.
Must-listen: Aurora's new single 'Queendom'.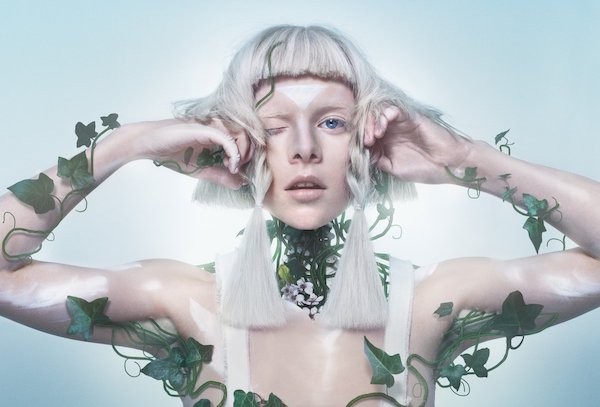 Aurora has triumphantly premiered her very excellent and empowering new single 'Queendom' with Zane Lowe's World Record on Apple Beats 1, in which she implores to all, "you have a home in my Queendom." The new single is the first official look into Aurora's upcoming sophomore album, aside from several other new songs ('Animal', 'Churchyard', 'Gentle Earthquakes' and 'The Seed') which have made their way into her live set.
About 'Queendom' Aurora says: "Queendom is about celebrating all the differences in us. It's about celebrating the women and the children and animals and the men also. The quiet ones and the introverts, where they can sing and be seen. It's about the shy people and the lonely people and I hope it can be a place where we can come and be lonely together and then not be lonely anymore. Queendom is a place for all of us."
She also shared with Lowe that she has finished her new album (which was recorded in a part of France next to a winery!), and that she's hoping to release it in Autumn/Fall in the UK.
Listen to 'Queendom' below…
And watch part of her interview with Zane Lowe:
Load next