Phone a Friend: Advice from Christian Leave.
Phone a Friend: Advice from Christian Leave.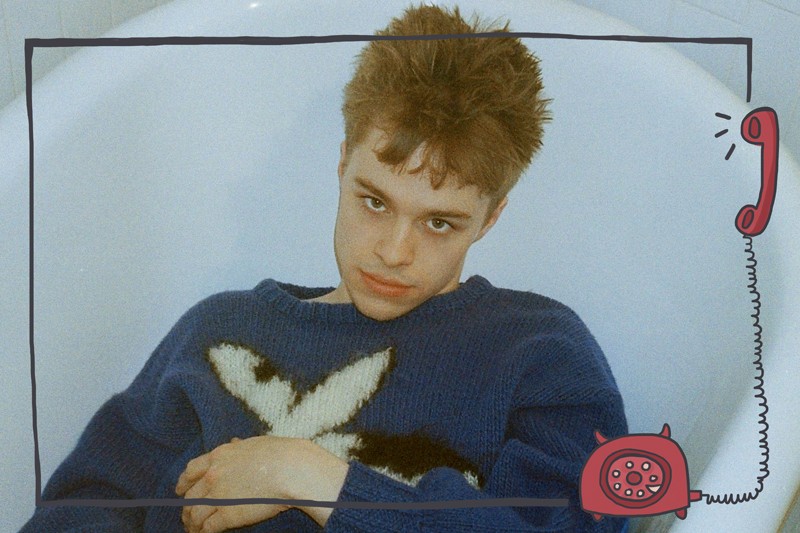 Currently working on an EP ("Trying to lead it into an album; we'll just have to see," he reveals), Christian Leave continues a run of new music this year, with self-reflective new single 'Adult' following up 'No Use'. Both, being releases on which Leave opened up to collaborating with other writers and producers for the first time ("I felt like I was getting in my own way, if you are your only source of inspiration, then it's left to you to cover all the bases and form all of the ideas. At a certain point you run out of things to say and ways to say it. Two brains are always better than one!"), having traditionally created his music entirely himself.
When asked what was running through his mind while writing 'Adult', Leave reminisces: "A lot. I was going through a major transitional phase. I had lived on my own long enough that it had stopped feeling like a vacation and started to sit in that this is my reality now. This is my life. It's a really isolating feeling yunno?"
"It's not your responsibility to make me feel fine," Leave says in 'Adult'. We ask, do you think it's important for people to understand that sometimes you just have to let people feel feelings, even if they're difficult feelings? "Yes, of course. I think everyone needs their space and time to process what they're going through. The full lyric is, 'You told me to find peace on my own time, it's not your responsibility to make me feel fine.' Speaking more to situations I've been in where I've felt as if I was fending for comfort in a time of need and being pushed on to my own to deal with it all myself."
Of his upcoming plans, Leave ponders: "There are so many things I wanna do, like I want to make a cartoon and just spill my brain out on it. Purely chaotic ideas; have all of my friends voice act for it… That's pretty far away though, as for right now I'm currently working on this Shoegaze-inspired EP. One day I woke up and just shuffled through my Spotify and this song by the Cocteau Twins came on. I don't know why but it really brought out the teenager in me. I just danced around, alone in my room, for an hour listening to that album, completely obsessing over Elizabeth Fraser's voice. Then I decided that's exactly what I want to emote with this next project. I want the listener to feel like a teen jamming out to their favourite band."
And on the most important life lessons that he's learnt about becoming an adult? "No one else knows what's going on either. Don't stress over things you can't control. Remember that your ideas and feelings are important."
More advice from Leave follows below...
A SMALL AMOUNT OF ADVICE FROM A MASTER OF LIFE:
1. SUPPORT BLACK OWNED BUSINESSES!!!!
2. Buy a good pair of headphones. It'll change your life.
3. Constantly educate yourself and be open to change.
4. Tell the people you love that you love them!!
5. WASH YOUR HANDS!!! WEAR A MASK!!!! KEEP THE PEOPLE AROUND YOU SAFE!!!
6. Go outside!!! Ride a bike!! Climb a rock!! Do something!! TAKE A BREAK FROM YOUR PHONE FOR AT LEAST AN HOUR!!! IT HELPS!!!
7. Make a little garden in your kitchen or next to a window with a compost box, it's so cute and super fun.
8. When you eat Oreos, instead of dipping them in the milk, put them at the bottom of a cup and pour the milk over them, then eat it with a fork. It's way better and honestly a fundamental part of who I am.
9. Prosciutto ON the sandwich. :P
10. Live, Laugh, Love. RAWR. >.< <3
Follow Christian Leave on Instagram here and watch the music video for new song 'Adult' below:
Load next