An online accompaniment to CDM #6 - The Communication Zine.
An online accompaniment to CDM #6 - The Communication Zine.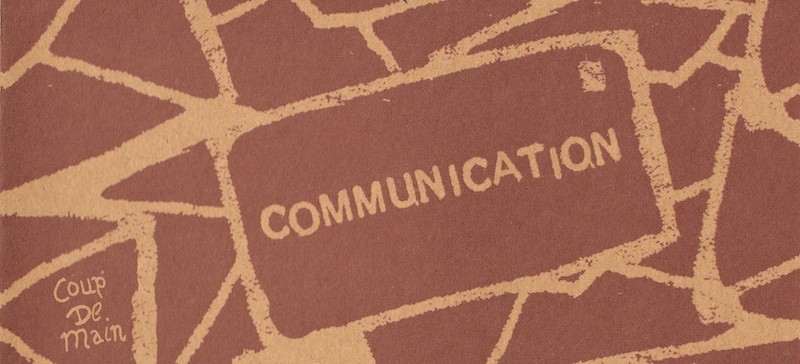 The theme of this month's DIY zine is 'communication' and we have contributions this month from guest curators: Albert Hammond Jr., The Blossom, Laundry Day, Rei Ami, and Wallows. 
Exclusively for this print zine, each guest curator has put together two pages relating to what communication means to them.
+ thank you to Wyatt Knowles for designing the cover of this month's zine!
Here' a li'l rundown of our curators this month:
ALBERT HAMMOND JR.
Highly praised for his work in the band, The Strokes, alongside his own solo music, Albert Hammond Jr. has branched out and recently founded a brand of wine seltzer named 'Jetway'.
"For 20 years, Albert Hammond Jr. has traveled the globe touring as the guitarist for The Strokes and in support of his own solo albums. These memorable journeys have inspired his new venture, JETWAY Wine Seltzer. JETWAY is a bridge to your next adventure, whatever that might be – hanging at home with friends, a night out, or a trip of a lifetime."
THE BLOSSOM
Sydney born, New York nurtured, and Los Angeles based artist, The Blossom (a.k.a. Lily Lizotte) blends the old with the new in a way that feels utterly fresh - we are eagerly awaiting what they do next!
Their latest video for the single 'Sports Car' is warmly nostalgic and necessary viewing...
LAUNDRY DAY
The New York based group, Laundry Day, have just released their latest single titled, 'Worry Bout Yourself', which we can't get enough of! 
"The song is quite literally about 'worrying about yourself' and how anxiety can leave you with lots of people telling you to relax, and to take a breath, but at the end of the day, you gotta learn to do it ON YOUR OWN. As a band, we were all going through the trials and tribulations of the pandemic in our own ways, but this became a prevalent feeling for all of us. How can I let go?"
REI AMI
Born in South Korea and raised in Maryland, REI AMI stepped into the spotlight back in 2019 with three debut singles, 'MAKE IT MINE,' 'DICTATOR,' and 'SNOWCONE,' and has just released her debut mixtape 'FOIL' earlier this year. 
WALLOWS
One of our favourites, and past Coup De Main cover stars, Wallows, have just released their latest single, 'I Don't Want To Talk'.
"'I Don't Want to Talk' is ultimately a song about insecurities. Not only in yourself, but in this case, particularly in a relationship. It centers around the fear of being away from someone for too long and that ultimately allowing the other person's head to be turned by someone else, and instead of expressing those fears, completely shutting down and not wanting to talk about it at all." - Dylan Minnette
The band is also going on tour soon, so make sure to check out if there are any dates near you! 
Order this month's DIY zine here or below...
Load next