Ed Sheeran adds 5 more shows to 2018 NZ + AUS stadium tour.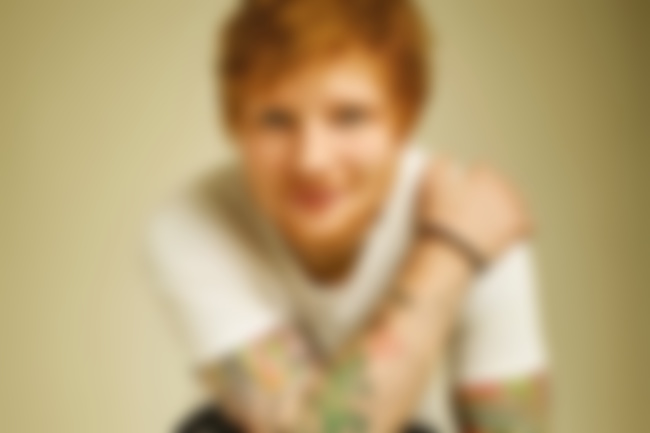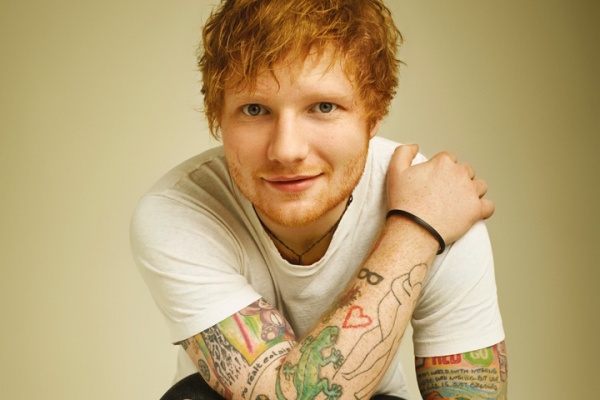 To the surprise of no-one, honorary hobbit Ed Sheeran has announced five brand new additional shows for his upcoming 2018 stadium tour of New Zealand and Australia - meaning that Sheerio now becomes the joint title-holder of the most stadium shows on a single Australian and New Zealand tour, sharing the record with AC/DC's 2010 tour.
The new dates are as follows:
Monday 12 March – Melbourne, Etihad Stadium
Saturday 17 March – Sydney, ANZ Stadium
Wednesday 21 March – Brisbane, Suncorp Stadium
Monday 26 March – Auckland, Mt Smart Stadium
Saturday 31 March – Dunedin, Forsyth Barr Stadium
About the news, Sheeran says: "I'm overwhelmed with the response, to match that record is very humbling. I really can't wait to get down there."

Tickets for all concert dates and in all price categories will be available in the general public on-sale on Tuesday, May 23rd.
Full tour dates below:
Sat 03 Mar | Perth Stadium, Perth, WA (All Ages)
On sale: Tue 23 May (3pm local time)
ticketmaster.com.au | Ph: 136 100

Wed 07 Mar | Adelaide Oval, Adelaide, SA (All Ages)
On sale: Tue 23 May (3.30pm local time)
ticketek.com.au | Ph: 132 849

Sat 10 Mar | Etihad Stadium, Melbourne, VIC (All Ages)
On sale: Tue 23 May (1pm local time)
ticketmaster.com.au | Ph: 136 100
Sun 11 Mar | Etihad Stadium, Melbourne, VIC (All Ages)
On sale: Tue 23 May (1.00pm local time)
ticketmaster.com.au | Ph: 136 100
Mon 12 Mar | Etihad Stadium, Melbourne, VIC (All Ages)
JUST ANNOUNCED!
On sale: Tue 23 May (1pm local time)
ticketmaster.com.au | Ph: 136 100
Fri 16 Mar | ANZ Stadium, Sydney, NSW (All Ages)
On sale: Tue 23 May (NEW TIME: 6PM local time)
ticketek.com.au | Ph: 132 849

Sat 17 Mar | ANZ Stadium, Sydney, NSW (All Ages)
JUST ANNOUNCED!
On sale: Tue 23 May (NEW TIME: 6PM local time)
ticketek.com.au | Ph: 132 849
Tue 20 Mar | Suncorp Stadium, Brisbane, QLD (All Ages)
On sale: Tue 23 May (2pm local time)
ticketek.com.au | Ph: 132 849
Wed 21 Mar | Suncorp Stadium, Brisbane, QLD (All Ages)
JUST ANNOUNCED!
On sale: Tue 23 May (2pm local time)
ticketek.com.au | Ph: 132 849
Sat 24 Mar | Mt Smart Stadium, Auckland, NZ (All Ages)
On sale: Tue 23 May (1pm local time)
ticketmaster.co.nz | Ph: 0800 111 999
Sun 25 Mar | Mt Smart Stadium, Auckland, NZ (All Ages)
On sale: Tue 23 May (1pm local time)
ticketmaster.co.nz | Ph: 0800 111 999
Mon 26 Mar | Mt Smart Stadium, Auckland, NZ (All Ages)
JUST ANNOUNCED!
On sale: Tue 23 May (1pm local time)
ticketmaster.co.nz | Ph: 0800 111 999
Thu 29 Mar | Forsyth Barr Stadium, Dunedin, NZ (All Ages)
On sale: Tue 23 May (2pm local time)
ticketmaster.co.nz | Ph: 0800 111 999
Sat 31 Mar | Forsyth Barr Stadium, Dunedin, NZ (All Ages)
JUST ANNOUNCED!
On sale: Tue 23 May (2pm local time)
ticketmaster.co.nz | Ph: 0800 111 999