5 reasons to watch 'Joy'.
5 reasons to watch 'Joy'.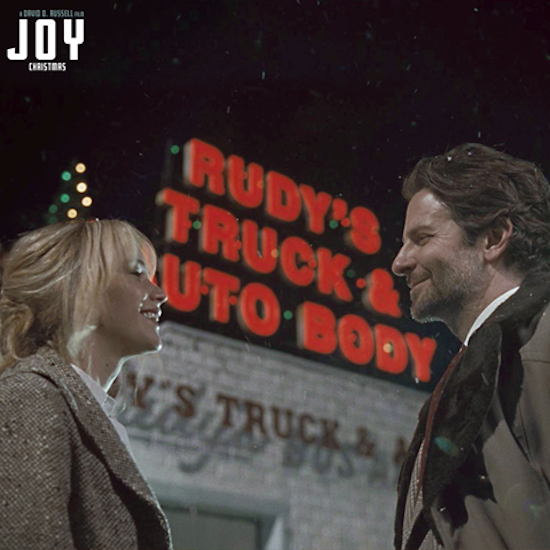 In the lead-up to the release of the new Jennifer Lawrence film, 'Joy' [out in New Zealand cinemas on December 26th!], we have compiled 5 reasons why we are excited to watch the movie.
But first, here's some official info about the film:
Written and directed by David O Russell, JOY is the story of a family across four generations and the woman who rises to become founder and matriarch of a powerful family business dynasty. Like Russell's previous films (Silver Linings Playbook, American Hustle) JOY defies genre to tell a story of family, loyalty, and love. JOY stars Jennifer Lawrence, Bradley Cooper and Robert De Niro in their third collaboration with Russell following Silver Linings Playbook and America Hustle.
Without further ado, here are 5 reasons that you should watch 'JOY' as soon as it is released in cinemas:
#1. The film was directed by David O Russell - who's worked with Jennifer Lawrence and Bradley Cooper on several previous films, including 'Silver Linings Playbook', and 'American Hustle'. Jennifer said about working with David, "I would do anything for David, for a million different reasons. When he called me and asked 'do you want to make the story of the woman who invented the Miracle Mop,' I thought, what an incredible character to put into David's hands. I knew it was going to be something special.  It's full of David's imagination. It's not only a story of a woman's battle to be a success, but also to understand what joy and happiness mean even after you've reached your goal."
Watch this Q&A with the cast-members below…
#2. It's just been announced that J-Law has been nominated for a Golden Globe for her work on the film. She said about the nomination: "I am incredibly grateful to be recognized by the Hollywood Foreign Press for my role in Joy. It was an enormous privilege to play such an amazing woman. And it is an honor to be among the other extraordinarily talented women in this category. I share this with David O. Russell and the incredible cast and crew."
However, she thinks that Amy Schumer should win the Golden Globe for 'Trainwreck'. Watch her talk about the nomination below…
#3. The film is inspired by the real life of Joy Mangano, an inventor and entrepreneur. She went on from making the Miracle Mop to also invent a whole range of other products, including 'Huggable Hangers', the velvety hangers that mean that clothes don't slip off the hanger.
Watch a video of an informercial from 1996, where the real Joy will sell you a Miracle Mop…
#4.  The film has a great cast - not only J-Law, but Bradley Cooper, Robert De Niro, as well as one of our favourite actresses from 'Orange Is The New Black', Dascha Polanco. Furthermore, it also stars Melissa Rivers, playing her mother, [the late] Joan Rivers - who does a great job. Watch a clip where you can see Melissa portraying her mum below…
#5. The film is ALL about girl power - which is something we're super excited about. Jennifer Lawrence portrays a strong, independent woman in the film, and Russell based this character not only on Joy Mangano herself, but also other daring and courageous women from history. He said, "That includes Lillian Vernon, who started the first big mail order catalogs for household products.  It also includes numerous other women I've known, including some my mother's friends, who dared to start ventures, some that succeeded and some that failed.  I am fascinated by the kind of spirit that drives someone to start a venture out of their home and try to break a new path for themselves and their families.  So many women throughout history have felt dead ended and had to carve out their own opportunities."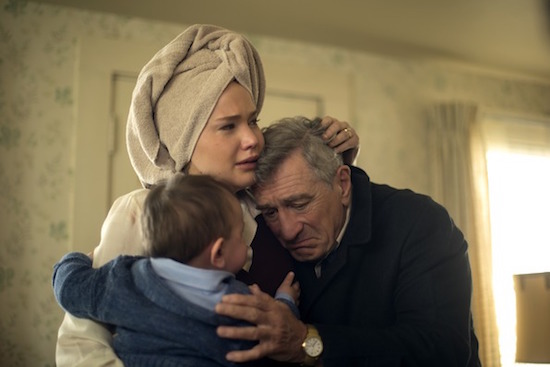 'Joy' is out in New Zealand cinemas on December 26th - watch the trailer below…
Load next