Film review: 'Joy'.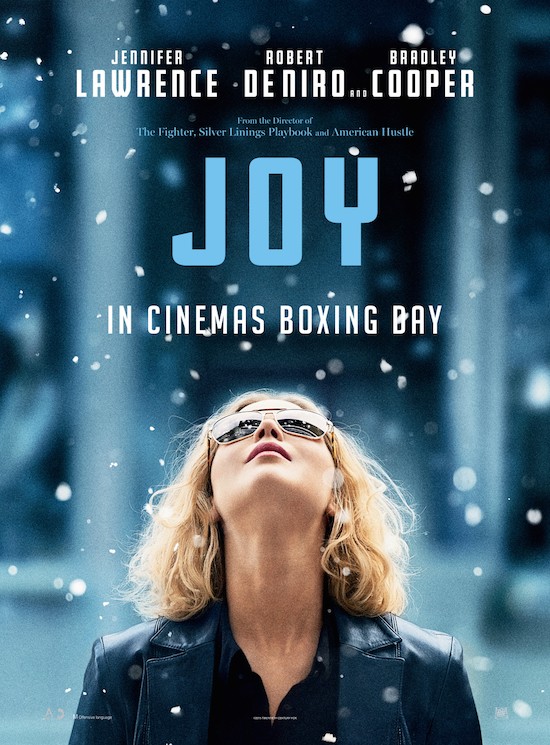 Every now and then, a dream team comes along in film-making - and 'Joy' is a testament to the new dream team in Hollywood. That team comes in the form of Jennifer Lawrence, Bradley Cooper, and David O. Russell - who you'll know for their previous collaborations on 'Silver Linings Playbook' and 'American Hustle'. His work on 'Joy' alongside Lawrence and Cooper solidifies him as a director making films with real emotion within them.
'Joy' is based around the life of real-life entrepreneur and inventor Joy Mangano - however it's also based on various strong, independent women who Russell is fascinated by, including Lillian Vernon, who started a big mail order catalog for household products. Russell said, "I am fascinated by the kind of spirit that drives someone to start a venture out of their home and try to break a new path for themselves and their families. So many women throughout history have felt dead ended and had to carve out their own opportunities" - an idea thoroughly explored throughout 'Joy'. 
Joy Mangano became a household name in the 90s, selling her own invention the Miracle Mop on televised shopping channels. Before going on to sell billions of dollars worth of inventions, Joy worked as a flight attendant, while also raising two children, and looking after her soap-opera obsessed mother. It's an interesting and initially bizarre premise for a film to be made about the woman who invented a mop - however from the outset, the film makes it obvious that it's not just the story of the Miracle Mop alone. It's a story of Joy, and her strength and courage - something that should be an inspiration for everyone.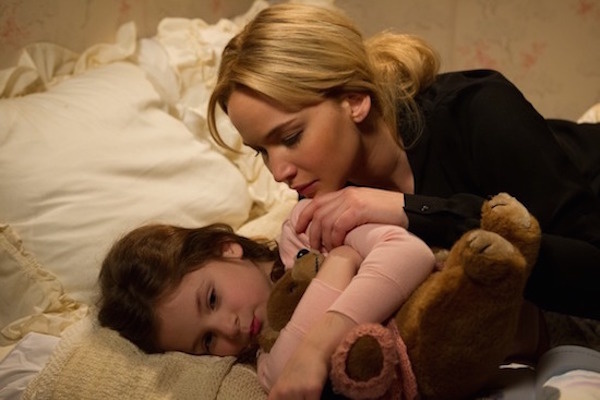 Joy first meets Bradley Cooper's character as she pitches her self-made, self-wringing 'Miracle Mop' to a board of salespeople for a new television station. In both real life, and in the film, Joy went on to sell 20,000 mops within 20 minutes - an incredible feat for an industry that was flourishing, but those levels of sales were unheard of.
The film focuses heavily on the importance of fostering creativity from a young age - Joy was encouraged by her grandmother during her youth, during which she would create various things using only paper, and her own hands. It provides insight into the everyday domestic life, and the wonder that can come from it, when opportunities allow it to happen.
The ensemble cast of Joy's family do incredible jobs - Robert De Niro plays a father with a serial dating problem, there's a jealous half-sister who wants nothing more than for Joy to fail, as well as Joy's ex-husband who lives in the house's basement. The characters mould around Joy's life - supporting and neglecting her at times, yet still shaping her eventual success.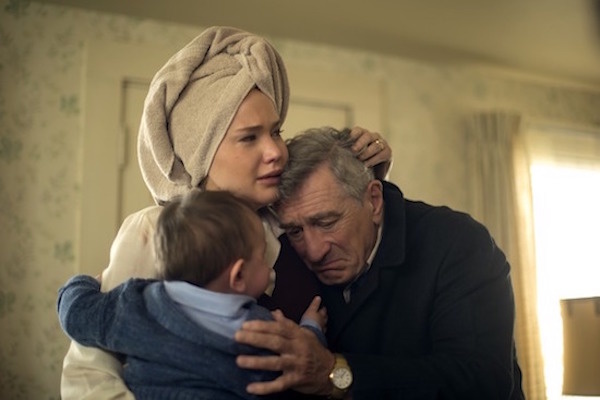 It's not only a feel-good, girl power film because Joy becomes a total badass, but also an insight into how business in the 1990s worked, especially in regards to the treatment of women - for instance, Joy was laughed and mocked when she refused to wear a skirt for her first television appearance. Jennifer Lawrence does an incredible job of playing the role of Joy, even at different stages of her life. 'Joy' is an insight into an incredible story told through the direction of David Russell, and due to the heartfelt performance by Lawrence.
'Joy' is out in NZ cinemas on December 26th - watch the trailer below…
Load next