An online accompaniment to CDM #3 - The Growth Zine.
An online accompaniment to CDM #3 - The Growth Zine.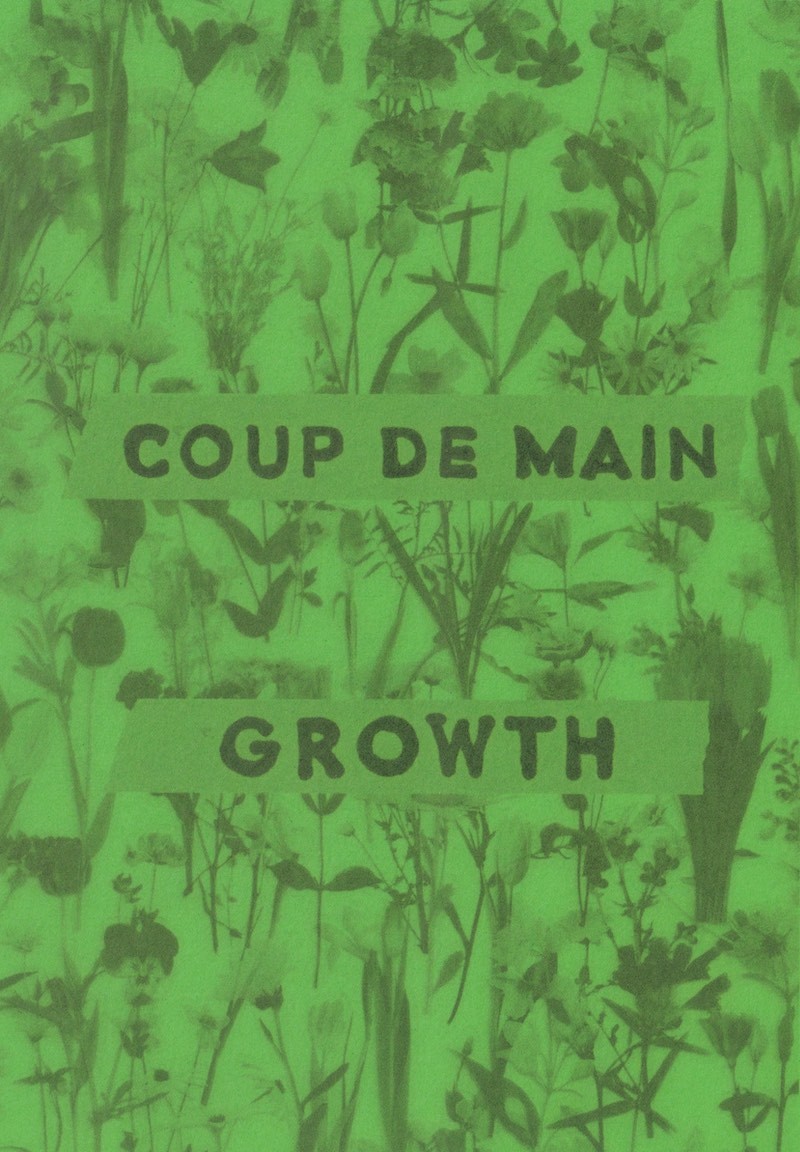 The theme of this month's DIY zine is 'growth' - and we have contributions this month from guest curators: Blu DeTiger, boylife, Christian Leave, Greer, @imdatfeminist, and Jensen McRae.
Exclusively for this print zine, each guest curator has put together two pages relating to what growth means to them.
Here's a li'l rundown of our curators this month:
BLU DETIGER
You've probably seen this 22-year-old, New York City native, all over Tik Tok's For You page over the last year. Her EP 'How Did We Get Here?' showcases her talent for songwriting and is a must-listen for all indie-pop lovers. 
BOYLIFE
We have a feeling that boylife's Ryan Yoo is a name you won't want to forget, so we're pumped that he has guest curated pages for our 'growth' zine this month. His latest single 'amphetamine' is severely addictive, and for lack of a better word: groovy. His debut new album 'gelato' also dropped on October 8th. 
On the track, Yoo shares: "'amphetamine' is a tribute to women being in the driver's seat of a sexual relationship, and also Prince."
CHRISTIAN LEAVE
He's back with his latest single '10 Steps' which is a nod towards the 90s and throwback alternative feels. Christian also has an impressive creative eye and vision, which is very apparent once you see the pages he designed for this zine. 
P.S. Later this year, he'll be on tour supporting our friend, beabadoobee, across America, which you 100% won't want to miss. 
"I've lived in LA for about 4 years now and, in that time, I've had some of the most overwhelming and confusing periods of my life but also some of the most encouraging, promising, and uplifting moments I've ever experienced; yet I find myself being influenced by the negative more than the positive. This song basically represents a promise to myself to not get run down by the downfalls of everyday life but to be uplifted by the things I've won."
GREER
They have just announced their new EP 'Happy People' which drops November 5th. The 4-track collection is produced by John Congleton (Wallows, St. Vincent, Angel Olsen) with the lead single and title track 'Happy People' having the perfect video to compliment their style. 
@IMDATFEMINIST
In a supplied bio, she says: "Halima Boutaleb is 25-years-old and lives in Austin, Texas. In her free time she loves to bake cookies, play with her three kitties, and work on her book on toxic relationships that she hopes to get published soon! One of her great passions in life is helping people realise that they CAN leave their toxic relationships and they do deserve better. 💕"
"Growth is noticing red flags in people, BELIEVING them & not ignoring them like you used to. Growth is refusing to let your hope override reality and knowing that while yes, it hurts, you're 100% not sticking around to watch those red flags turn into another heartbreak for you. That's real growth."
JENSEN MCRAE
There's simply nothing not to love about Jensen McRae. Her latest EP titled 'Who Hurt You?' is a major highlight for this year and the closing track 'Adam's Ribs' is proof there's no one out there like Jensen McRae right now. 
"Adam's Ribs" is a rare song that isn't about one person or experience in particular, but rather a record of a feeling, a pursuit of the explanation of a lifetime's worth of unrequited love. I'm not a biblical person, but I find the allusions and imagery in the bible to be incredibly profound. The narrative of a love sprung from one's own bones was too rich to pass up. This live performance is one of my favorite things I've ever done, and I hope it reminds you of every time you clung to love that didn't cling back to you, how utterly hopeless and devastating that was, but also powerful, and how full of light."
Watch a little live performance from The City of Angels of her song 'Adam's Ribs' which needs to be seen (or more heard) to be believed… 
Order this month's DIY zine here. 
Load next