Review: Halsey and Tyler, The Creator - Bay Dreams 2020.
Review: Halsey and Tyler, The Creator - Bay Dreams 2020.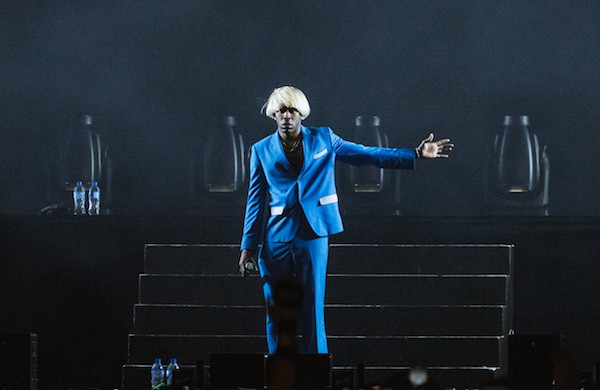 HALSEY
Returning to New Zealand for the first time since her Spark Arena debut in 2018, Halsey opened her festival slot at Bay Dreams with the raucous and punk-inspired 'Nightmare', immediately showcasing the energy she had to share with the crowd.
That energy was not immediately reciprocated however, with Halsey re-starting her second song 'Castle' partway through after mocking the crowd's lack of energy:
Though little new material was showcased during the thirteen-song set-list - her new album 'Manic' is due out in just a few weeks - Halsey's performance highlighted her artistry, from her hand-drawn art showcased in the production during 'Colors', to the vulnerability and heartfelt performances of songs like 'Gasoline' and 'Eyes Closed'.
Closing out the set with 'Without Me' (before which she declared, "Leave your shitty ex in 2019!"), confetti rained down on the audience, leaving them ready for the rest of their night.
Set-List:
Nightmare
Castle
Eyes Closed
Heaven In Hiding
Lie To Me
Hold Me Down
Colors pt. II
Colors
Bad At Love
Closer
Graveyard
Gasoline
Without Me
TYLER, THE CREATOR
A bewigged blue-suited man sporting a blonde bob casually appeared on stage at 9.30pm as the headline act of the night, marking one of the most highly anticipated NZ festival performances in recent times... Tyler, The Creator.
After being banned from New Zealand since 2012's Big Day Out, the question of his return has loomed year after year, and 2020 finally marked the year of his return, with what many consider to be his best and most innovative project yet, 'IGOR'.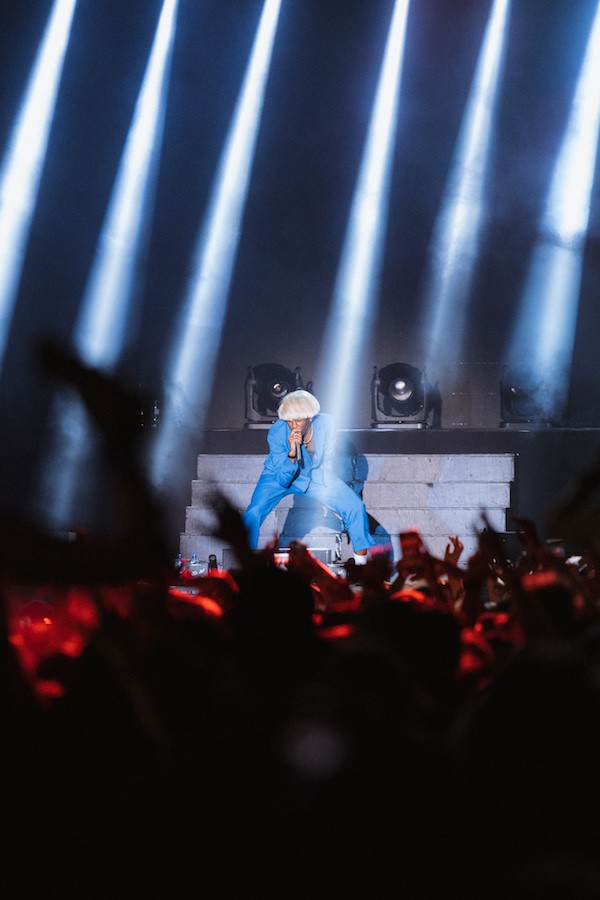 He appeared on-stage with just a silver curtain on-screen and a piano, and remained standing there, completely still throughout 'IGOR'S THEME', with occasional sporadic movements to perform the song.
"New Zealand let's make some motherfucking noise!" he screamed into the microphone, before launching into the upbeat 'I THINK', which had the festival crowd moving in rhythm. At moments the crowd seemed to be disconnected from the performance, and the moments where Tyler performed a several minute-long piano solo seemed lost on some.
But Tyler knew how to work a crowd, mocking Netsky's performance happening at the same time as his ("Turn that shit down," he said when EDM was audible between his songs), and before playing some older material he scolded a girl in the crowd ("Bitch don't clap yet you don't know the song").
Ending out his set with 'See You Again' felt somewhat fitting, leaving fans in the hope that maybe they will see him again in New Zealand in the future.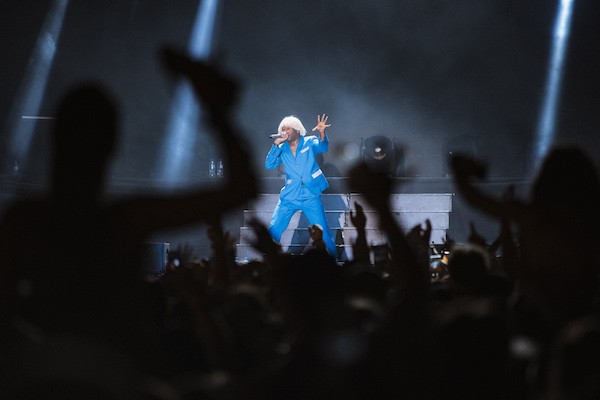 Set-List:
IGOR'S THEME
I THINK
NEW MAGIC WAND
PUPPET
EARFQUAKE
911
Mr. Lonely
IFHY
Tamale
Yonkers
She
Who Dat Boy
Boredom
WHAT'S GOOD
See You Again
Load next