An online accompaniment to CDM #8 - Home Zine.
An online accompaniment to CDM #8 - Home Zine.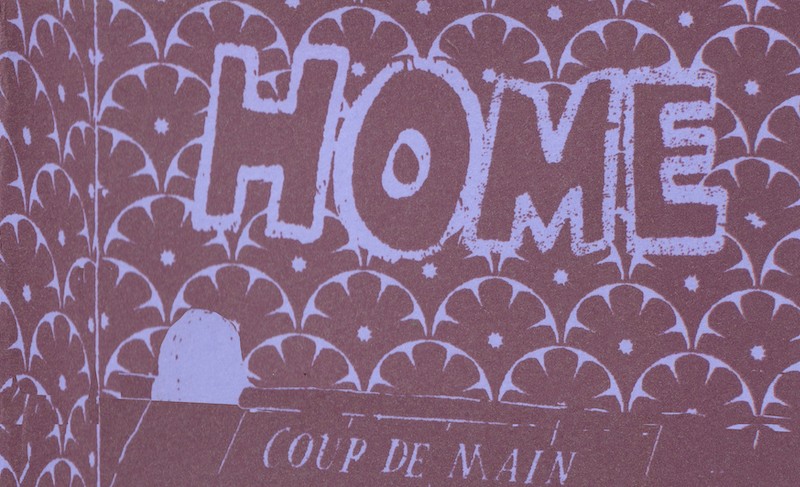 The theme of this month's DIY zine is 'home' and we have contributions this month from guest curators: Mckenna Grace, Hippo Campus, MØ, Grae, and Rainsford. 
Exclusively for this print zine, each guest curator has put together two pages relating to what home means to them.
+ thank you to Wyatt Knowles for designing the cover of this month's zine!
Here's a li'l rundown of our curators this month:
MCKENNA GRACE
You've without a doubt seen her on your television or cinema screen, and now the wonderful Mckenna Grace is turning to music. Her latest single 'do all my friends hate me?' is out now and you can check it out below...
HIPPO CAMPUS
Minnesota band Hippo Campus are coming out with a new album titled 'LP3'. Their new song 'Ride or Die' is the lead single from the album which they performed on The Late Late Show with James Corden. The band are also about to head off on tour so make sure to check if they will hit your city...
MØ
Danish singer/songwriter MØ's magnetic latest album 'Motordome' is out now. She is going on tour to support Imagine Dragons across North America with a solo tour later in the year. Check out her video for the song 'New Moon' below... 
GRAE
After releasing multiple singles and EPs since 2020, Grae will be releasing her debut album on April 15th. Check out her latest video for 'Room In The Desert' below... 
RAINSFORD 
Rainsford has origins in a storied Hollywood family; her mother is Andie McDowell and her sister is Margaret Qualley. Her latest hypnotic single 'Brutal' is out now + she's currently working on her full-length debut album with past zine curator: Albert Hammond Jr.
Order this month's DIY zine here or below:
Load next