Premiere: Huron John's new song 'Andy'.
Premiere: Huron John's new song 'Andy'.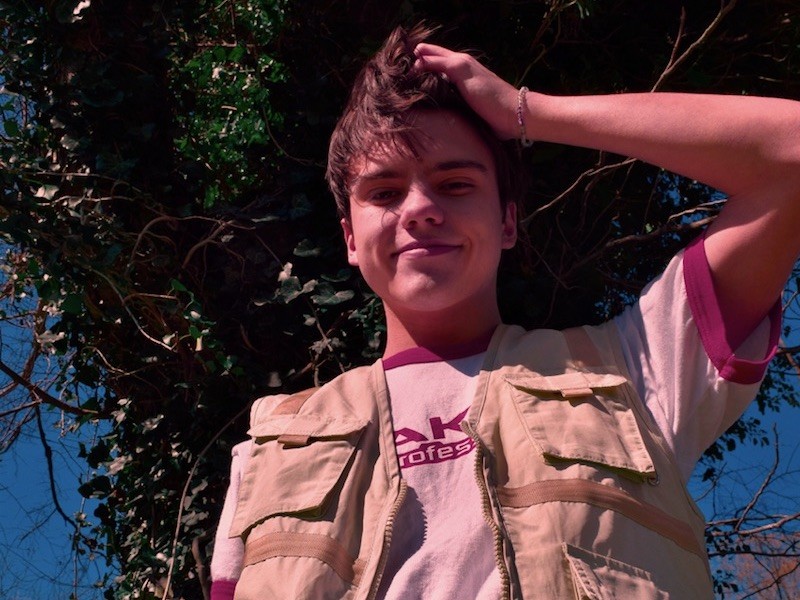 Chicago native Huron John shared his first EP 'Never Inside' back in 2018, and today, Coup De Main is excited to be premiering his brand new single 'Andy', the next piece of his upcoming full-length 'Apocalypse Wow' project. The musically carefree and breezy love song sees the 20-year-old singer, songwriter, producer, and creative reflect on love and adolescence, with a heartfelt middle section filled with relatable questions about growing up - ranging from, "Why do kids do so much drugs?" to, "Will I ever be enough, or is this pointless?"
Having already shared the first Volume of 'Apocalypse Wow' earlier this year, 'Andy' is a taster of what's to come from the full project - plus it gives a shout out to Dippin' Dots.
About the song, Huron John shares: "The title 'Andy' is a double entendre on Andy from 'Toy Story', and Andy Warhol. Combining the things that makes both of those personas 'great' in my mind. The childlike innocence of 'Toy Story', maturing into Andy leaving for college by the third movie. Then you have that eccentric 'don't give a fuck' Andy Warhol attitude, I guess. I wanted to give a love song that flavour of childlike carefreeness but also combined with carefreeness in a completely conscious and mature way. The drums are my favourite too, bouncy as hell. The hook 'I got broken up with today' is simple, but telling. Yeah, maybe you got broken up with, it sucks, but fuck it!"
Listen to 'Andy' below...
Load next