Review: Kehlani - Logan Campbell Centre, August 2017.
Review: Kehlani - Logan Campbell Centre, August 2017.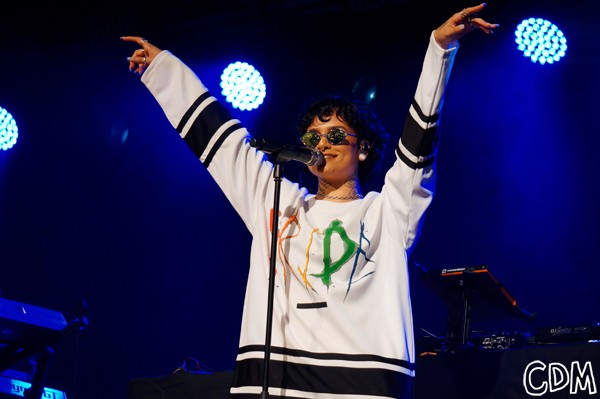 "Y'all sound fucking crazy," Kehlani gleefully cheered last night, only two songs into her nearly sold-out show at Auckland's Logan Campbell Centre, and she was certainly right. Having only played 'Keep On' and 'Distraction' to the intense and fervent crowd, she decided early on that we were "the most turnt crowd I've ever played to" - and the undeniable energy from the moment she stepped foot on-stage was never-failing throughout the rest of her 90-minute set.
Accompanied on-stage by her DJ; Noodles, a drummer, a keys player (who had a very impressive six keyboards surrounding him), and two back-up dancers, Kehlani's first live show in New Zealand isn't likely to be forgotten anytime soon - by either herself, or the lucky fans attending the show.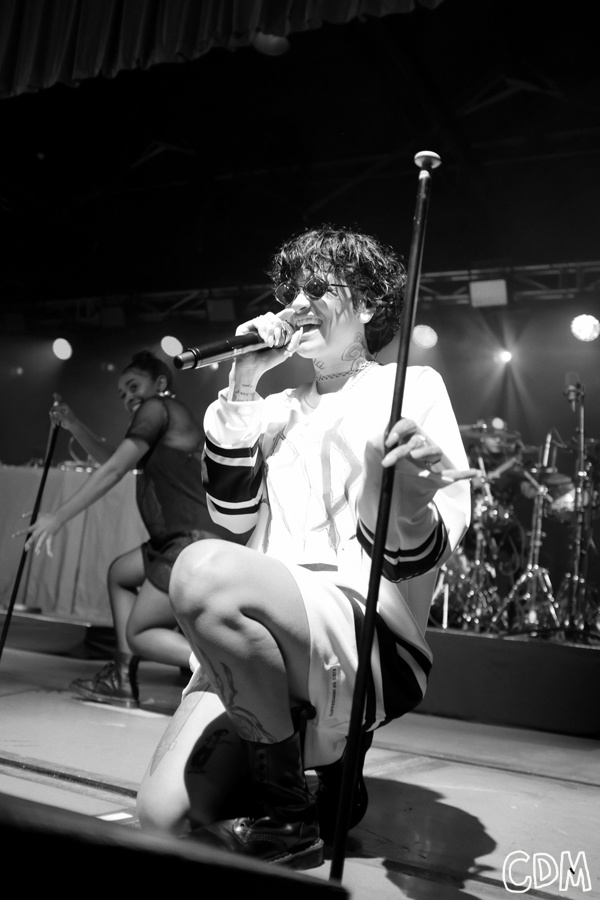 When she wasn't encouraging crowd sing-alongs for each and every song (for which the audience happily obliged), dancing in perfect choreography with her dancers, Kehlani was delivering words of brilliance to the crowd - from discussing how humans learn their definition of love from those around them, to a very important speech where she shared not only the importance of self-care, but a technique through which to practice it. These moments between songs were the crowning highlight of the entire show - making the concert feel like an entirely safe and welcoming space for all.
Set highlights included a heartfelt rendition of 'Advice', followed up by 'Piece Of Mind', one of the best songs from her debut album 'SweetSexySavage', which was released earlier this year - both of which saw Kehlani's impressive vocal runs at the forefront.
Kehlani closed out her set with firstly a performance of her recently released collaboration with Calvin Harris and Lil Yachty 'Faking It', before the final song, 'CRZY' - to which the audience genuinely went, as you'd expect, crazy. 
Set-List:
Keep On
Distraction
Do U Dirty
The Way 
Too Much
Get Like
Gangsta
I Wanna Be
Everything Is Yours
Not Used To It
Advice
Piece Of Mind
Escape
Undercover
In My Feelings
Personal
Faking It
CRZY
PHOTOS TAKEN WITH FUJIFILM'S NEW X100F CAMERA - click here for more info.
Load next