Introducing: 'La La Land'.
Introducing: 'La La Land'.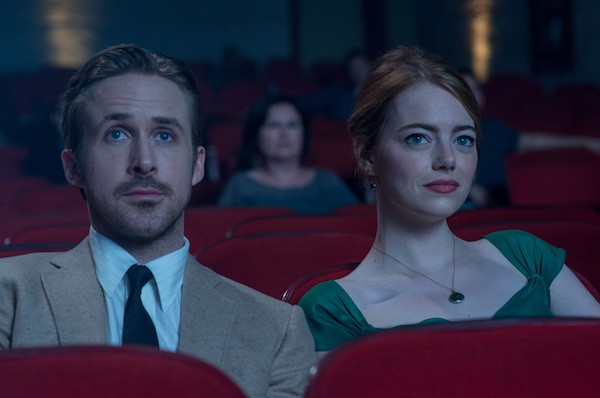 We here at Coup De Main are very excited about the upcoming release of 'La La Land' - starring Emma Stone and Ryan Gosling - set for release into New Zealand cinemas on December 26th (yup, Boxing Day!), and have compiled a little bit of info about the film in case you're currently unfamiliar.
Firstly, here's the film's synopsis:
"A huge hit with audiences and critics, LA LA LAND is an exhilarating, music-filled romance starring Ryan Gosling and Emma Stone. In modern day Los Angeles, two ambitious artists who fall in love – one a dedicated musician, the other an aspiring actress – chase their dreams and discover the joy and heartbreak of risking it all for your passion. Daring, enchanting and moving, LA LA LAND re-invents the Hollywood classic for a new age, creating the kind of movie magic that sends you out of the cinema on a high."
Now here are some important facts about the film that you need to know...
#1. The film is directed by Damien Chazelle - whose name you might recognise from his 2014 film 'Whiplash' (which starred Miles Teller).
About the story of 'La La Land' and how it compares to 'Whiplash', Chapelle says: "La La Land is a very different movie from Whiplash in many ways. But they both deal with something that's really personal to me: how you balance life and art, how you balance reality and dreams and also, specifically, how you balance your relationship to your art with your relationships with other people. With La La Land, I wanted to tell that story using music, song and dance. I think the musical as a genre is a great vehicle for expressing that balancing act between dreams and reality."
Watch Damien speak further about his love of films, and this film in particular below:
#2. In the lead-up to awards season, the film has already been showered in nominations from the Golden Globes (just a casual seven nominations), to the Screen Actors Guild awards - with Oscar nominations already said to be on the cards too.
As well as nominations, it's already won awards globally - including a number of Critics Choice Awards, Los Angeles Film Critics Association Awards, Toronto International Film Festival, Venice Film Festival - for the cast, director, scoring, editing, and production-design.
#3. The music for the film was thanks to the brains of Justin Hurwitz (who wrote the score), and Benj Pasek and Justin Paul (the lyricists of the music).
Damien spoke about working with Justin (who were also actually college roommates), saying: "Justin and I have a distinctive shorthand and we speak the same language. He wrote the music for Whiplash, he has written the music for La La Land, and I hope he'll write the music for every film that I do."
The songwriters Benj and Justin were also recently interviewed by Billboard, where they spoke about their experiences with the film: "These are two people who can really sing. Emma's got a lovely voice; she can soar when she needs to, but she has this great moment I was blown away by -- looking in a mirror, just singing quietly to herself -- and her styling, the way she uses the breath, it's so cool and quirky. And Ryan is a real crooner. He has a real beautiful vocal tone that's very enticing and alluring."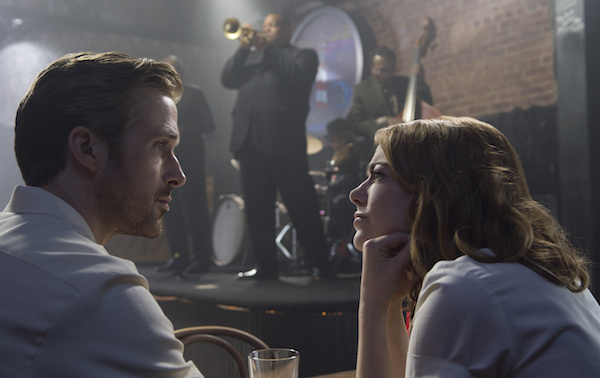 #4. Speaking of of the music, there's a duet between Ryan Gosling and Emma Stone on 'City Of Stars' that is truly stunning - and the actual song was recorded live on-set, which is why the song's recording features Stone and Gosling's laughter during their performance of the song.
Listen to 'City Of Stars' below:
#5. The Hollywood Reporter recently released a interview with Damien Chazelle, Emma Stone, Ryan Gosling, John Legend, and Rosemarie Dewitt - and Stone and Gosling both share stories of their own auditions from their career beginnings (as well as their favourite musicals!). Watch the interview segment below:
'La La Land' releases into New Zealand cinemas on December 26th - watch the latest trailer below…
Load next