Interview: London Grammar's Dot Major on 'Truth Is A Beautiful Thing' + their upcoming debut NZ show.
Interview: London Grammar's Dot Major on 'Truth Is A Beautiful Thing' + their upcoming debut NZ show.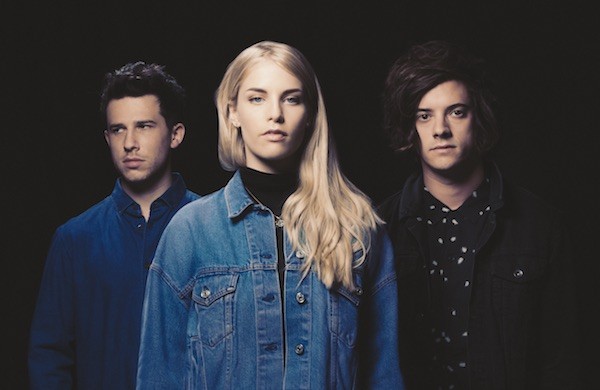 This month saw the arrival of the second full-length studio release from London Grammar, 'Truth Is A Beautiful Thing', the follow up to 2013 debut 'If You Wait' - and the #1 album in the UK this week. Their first record, released through legendary imprint Ministry Of Sound, went platinum in Australia and double platinum in the U.K., where it sold over 600,000 copies and was one of 2014's twenty top-selling albums. The album's biggest hit, 'Strong', went Top 5 in Australia and picked up the London-based trio a prestigious Ivor Novello award for its songwriting.
Back on New Year's Day, the group – which comprises of vocalist Hannah Reid and musicians Dan Rothman and Dot Major – released their first new music in over three years in the form of the delicate 'Rooting For You'. Three further releases from the new album followed: slow-burner 'Big Picture', the haunting title-track, and 'Oh Woman Oh Man', an euphoric highlight. The album as a whole shows a refreshed, more expansive side of the group's sound, featuring the talents of the 32-piece City Of Prague Philharmonic Orchestra, and with the average track length approaching five minutes. They've also teamed up with some of the biggest names in producing and songwriting, most notably Paul Epworth (Adele, Florence + The Machine), Jon Hopkins (Coldplay), and Greg Kurstin (basically everyone, at one time or another).
The group has just announced their first ever New Zealand show in September, which will follow five huge Australian shows, including two nights at the Sydney Opera House. The final show of the six-date tour will bring them to Auckland's Spark Arena on Saturday 30th September. We got to have a chat with Dot Major between European festival shows about the upcoming tour, how they wanted to progress their sound for the second record, and the importance of music in politically turbulent times.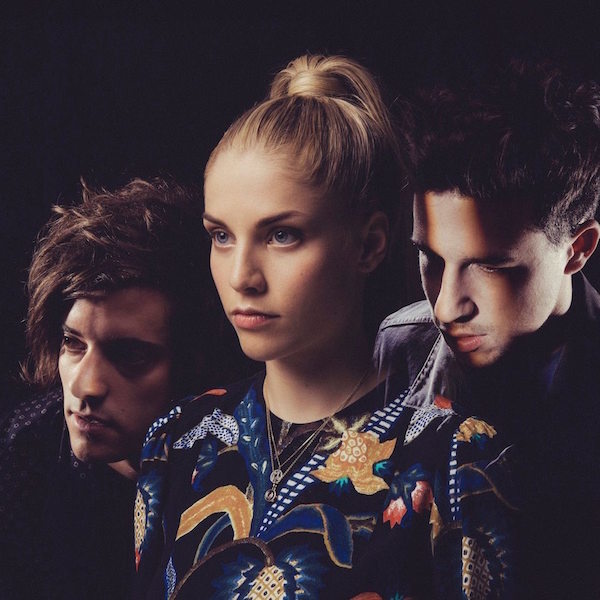 COUP DE MAIN: You've just announced an Australian and New Zealand tour for later this year, and we're so excited for you to finally play in Auckland! Are you looking forward to playing your first ever New Zealand show, and are you hoping to travel around and see some sights while you're here?
LONDON GRAMMAR - DOT MAJOR: I hope so, yeah. Sometimes it's difficult with how long we are in each place, but we're really, really excited for that show. It's something that we've wanted to do for a long time and this time we finally got the chance to do it.
 
CDM: You took your time coming back with this record – we've missed you! Did you consciously take your time in returning in order to build up an appetite for new music, or did it just take an age to make the record?
DOT: The thing is, it will have been nearly four years, but for us, we spent a good two years after the first [record came out] just touring. In a way, it took us a really similar amount of time in terms of recording to the first one. We just didn't really want to rush it. I think we thought it would be maybe a little bit easier, but figured out that it's always hard to make an album.
 
CDM: Did the success of the first record increase the pressure when it came to writing the second? I can imagine it's hard to win an Ivor Novello for songwriting and then get back in the studio the next day and have to write a song.
DOT: There was a point when we first went back to the studio where we found it a little bit more difficult, because obviously you try to ignore that kind of pressure, [but] it is there. But it took maybe a few weeks, or a couple of months, then we just got back into it again. You don't really think about that sort of stuff.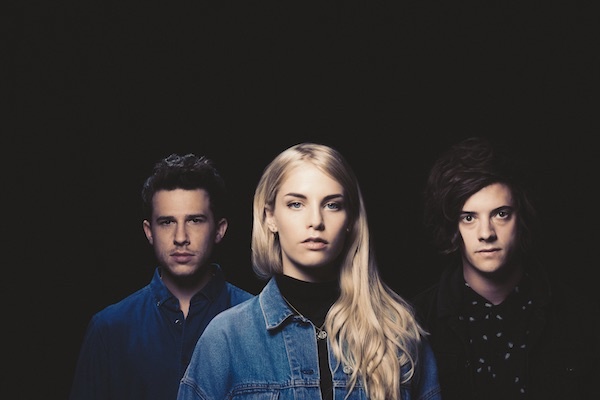 CDM: Which song took the longest to put together, or went through the most incarnations to get it to where it is on the record?
DOT: I'd probably say 'Oh Woman Oh Man'. I've probably got, like, eight versions of that song on my laptop. It was the same with 'Strong' on the first album. I think sometimes when you know that something might be a single, it ends up being a little bit harder to figure out, even though you never make things for other people, you just think about how you wish it to be and then worry about whether other people will like it later. But with a single, sometimes there's a little bit more involvement, some people want to get involved from the label and stuff, so it can confuse it slightly.
 
CDM: Has anything changed in the way that you interact as a trio while writing? Is there a formula that works for you, in which certain individuals provide certain things to the creative process?
DOT: I wouldn't say it's changed too much. I think inevitably you maybe change as individuals slightly, but I think that overall, fundamentally, we're just there as friends. I think our relationship is probably stronger than ever. I think as we change as individual people, it does have an effect on the way the songs are made, but I think the actual process itself felt very similar.
 
CDM: Is there a track that you think best demonstrates your progress as a band since the first record?
DOT: I think there are songs that show a different side to our playing on this one. I think that one of the things that we wanted to [change] from the first album was to include elements that were live. On the first album, we never had really any acoustic drums. 'Interlude' is the only song which has acoustic drums on it, but then live, I play quite a lot of acoustic drums. It's quite hard to balance the electronic and the acoustic [sounds]. It's harder on record than it is live, so it took us quite a long time. 'Oh Woman Oh Man' is definitely one of those songs, and a song called 'Bones Of Ribbon', as well.
 
CDM: You took on a lot of the production duties on the first record yourselves, but this time have worked with Paul Epworth and Jon Hopkins. How was the experience of sharing the crafting of your sound with such seasoned and respected heavyweights?
DOT: I think the process in that sense is quite similar, because we worked with Tim Bran and Roy Kerr the first time round. But I think a lot of the electronic programming and all that stuff, I stuck with that side. They were just offering something very different. We worked with a guy called Greg Kurstin as well. He was like a fourth member of the band, he'd just jam with us. When we got back from [working with Kurstin in] L.A., we had a bit of a new, bigger sound just from jamming with each other. Paul's obviously amazing, he has this studio called The Church [which] has so many toys. We had to restrict ourselves from doing too much. The first couple of times we went there, we just played everything, it was so exciting.
 
CDM: I always imagined 'If You Wait' as an album that captured that first hour in the Summer after the sun's gone down, when the heat of the day is still in the air but you're relying on man-made light to see. Is there a time of day or the year, that you think 'Truth Is A Beautiful Thing' encapsulates?
DOT: I think as an album altogether, it actually probably varies a little bit more, so it might not capture just one particular moment. There are moments in it that are a little bit more uplifting, maybe slightly more daytime. But overall, I think it's probably in the middle of the night.
 
CDM: There's a cinematic feel to some of the tracks, particularly 'Big Picture' and 'Hell To The Liars'. If London Grammar could provide the soundtrack or score for a movie, who would you want the director to be?
DOT: I'd probably say Darren Aronofsky ['Requiem For A Dream', 'Black Swan'].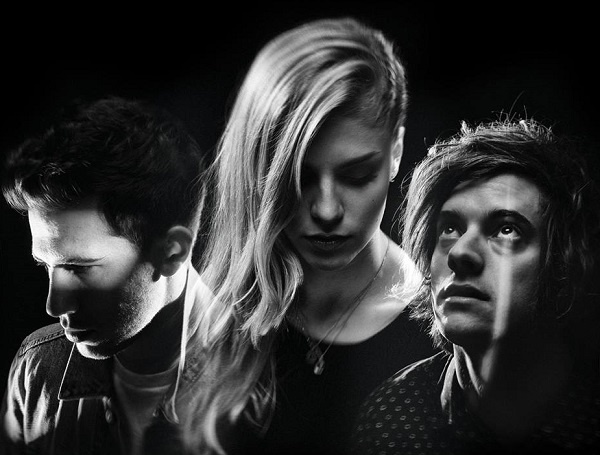 CDM: I'm interested in the title you chose for the album. Any statement about truth these days feels inherently political, and I assume you were making the record in the shadow of these seismic global changes last year that were so rooted in mistrust and misinformation. Tracks on the record include 'Hell To The Liars' and 'Non-Believer'. Why did you want to make a statement about truth on the record, particularly in the title?
DOT: I mean, the song itself, 'Truth Is A Beautiful Thing', was a song that Hannah wrote maybe two-and-a-half years ago, so before all this stuff. It was a song that was just piano and vocal for a long time, like 'If You Wait', [which we] called the album after and, again, it was going to be the last track on the album. Like you said, there is that fear and I think that's something art does in general, it tends to just be a mirror to what's going on. And we do talk about things – I wouldn't say we're inherently the most political band in the world, but of course the three of us talk about this all the time. It's not an in-your-face political album in any way, but it's obviously not immune to having our thoughts [in it].
 
CDM: It will drop at midnight on June 9th, as the results of the U.K. general election are being announced. Would you say it's an optimistic record? Is it likely to provide hope, regardless of the result?
DOT: Yeah, we picked that date before [the election was called]. I don't know... I mean, it's definitely a lot more optimistic than the last one, I would say. I guess it depends on who you are and what the results are. It could either be a consolation or a celebration, I suppose.
 
CDM: Despite the new, more expansive sound, and the fact you've played shows to tens of thousands of people, you chose a run of small venues in the U.K., Europe, and the U.S. to debut new material earlier this year. How was it playing new material after so long away, particularly in small crowds where you could see the reactions on audience members' faces?
DOT: They were amazing shows. It was quite nerve-wracking doing those shows because, like you said, you can see every member of the audience. I think a lot of it was just about learning how to play the new songs. I think we learned a lot, especially the nuance [of the new songs], just over the period of those five or six shows. It was a great experience. I think you have to be even better in those smaller venues, in a way, because everyone can see exactly what's going on. There's less theatre, you don't have the show-production and all that stuff, so it's just you and them.
 
CDM: You've talked about how touring the last record for so long resulted in you all getting pretty burnt out, but you survived your recent tour. What will you be doing this time round to make sure you can make it through a long run of shows?
DOT: Mainly, we just have much more rest now, in between [shows], because it was pretty crazy. Festivals are okay because it's a lot of just going at the weekend, doing two shows and coming back. But when we actually organise the full-on tour, we'll just have to be more aware. We used to do stuff like four shows on, then a day of travelling and then three shows on, whereas now it'll be like, two on, one off, two on, one off.
 
CDM: You're playing a bunch of festivals over the Summer. Are there any acts whose sets you're desperate to catch, or just looking forward to crossing paths with?
DOT: There's so many. Radiohead – obviously we're excited to see them. This weekend, we're playing a festival in Denmark with Eddie Vedder, the singer from Pearl Jam, who wrote the soundtrack to [Sean Penn's 2007 film] 'Into The Wild', which is one of the things that really inspired us as a band. Also, The Cinematic Orchestra are playing, so that'll be cool.
'Truth Is A Beautiful Thing' is out now. Tickets for London Grammar's New Zealand show are available here.
Watch London Grammar perform 'Hell To The Liars' at Hackney's Round Chapel below...
Load next