Interview: Riiki Reid on her new single 'Meet U Again'.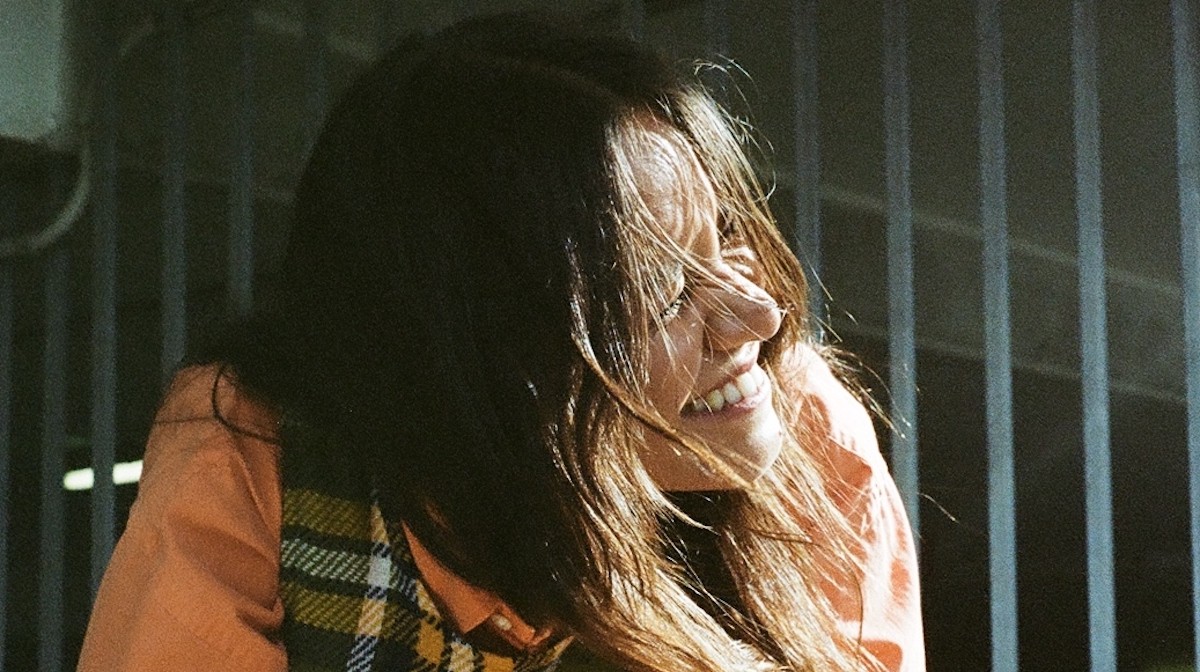 "I hate when things don't feel the same, and all I want is that tingly and exciting feeling when you first met," Riiki Reid (formerly known as RIIKI) shares about the writing of her first release of 2022, 'Meet U Again', a new chapter for the Wellington-based artist.
The song itself - which was released alongside a cinematic music video with nods to cult 1998 film 'Run Lola Run', and the Māori myth 'Pania Of The Reef' - showcases a new side to the rising musician; 90s indie-rock lines colliding with retro synths.
We first came across Raquel Abolins-Reid in early 2020 with 'High Heights', a summery and empowering bop about not letting other people discourage you, and two years on, Riiki Reid is heading towards a debut EP this year, which will showcase even more of her musical vision.
We caught up with Riiki Reid about the new song, how the people around us can impact our mood, core memories, and much more...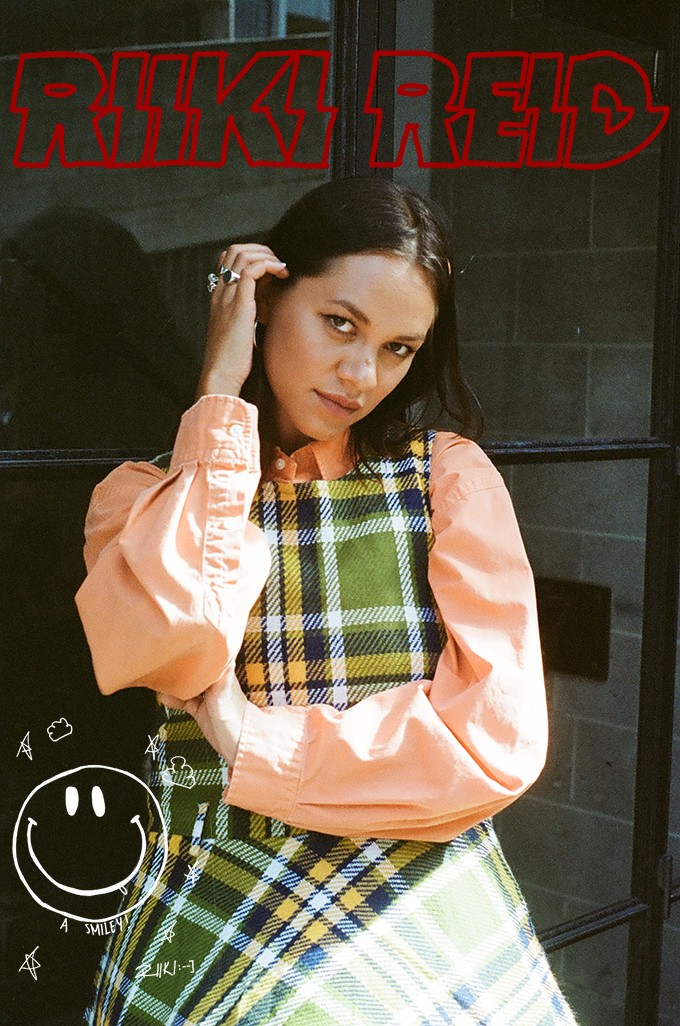 COUP DE MAIN: What was running through your mind while writing 'Meet U Again'?
RIIKI REID: I was thinking about when I was with someone I really liked at the time, and how much our relationship had changed over time for the worst. I couldn't stop thinking about that initial feeling you get when you first meet someone. I was just reflecting on that time and desiring for those 'first time' feelings to come back when it was really nice.
CDM: What was it about this song that you wanted it to be your first release of 2022?
RIIKI: To be honest, when I first wrote the song I never thought I'd do anything with it because even though I loved it, I didn't think others would understand this direction from me, as the song is a lot more alternative/indie-rock/pop then my previously released music. I felt 2022 was the year that I needed to fully delve into the music that I enjoy most, be as genuine and honest as I can through my music, and show everyone this more alternative side of me no one really knows about yet.
CDM: In the song you sing, "A single wish for today that I won't mope around waiting." Why do you think that the people we care about can impact our mood so much? Do you think it can be positive / negative?
RIIKI: I think they impact our mood simply because we DO care and love them so much that we would sacrifice our own happiness for them… but then that somehow makes us happy too because they are happy?!? Idk. I think we sometimes seek their approval too and can become followers to them, letting them make the calls regardless of whether they make you happy or not. I think it can definitely be positive and negative. If someone makes you feel so amazing and happy a lot of the time and you feel yourself becoming a better person because of them being a part of your life, of course it is a positive thing, but relationships can change, and even though you know something isn't right or you're not being treated the way you should, you can still care for the person because you've relied on them being your person for so long and know how it COULD be again. I think that can be detrimental to your own happiness and lead you to become in denial/naive.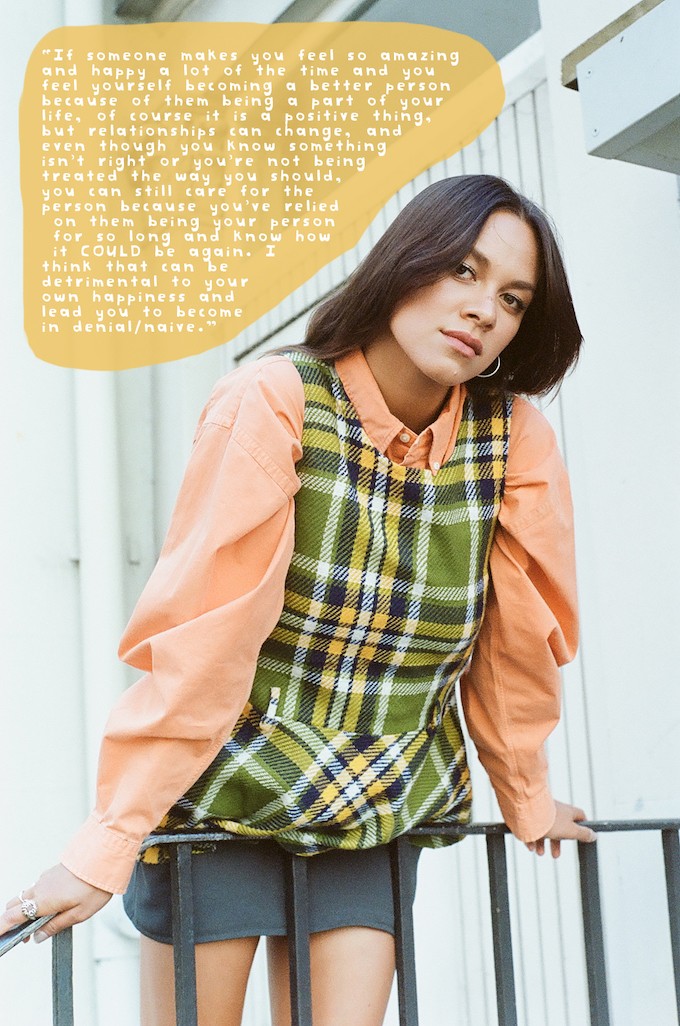 CDM: I'm not sure if you've seen it online, but 'core memories' have been spoken about a lot recently - the idea of certain memories that stick with us throughout our lives. Why do you think that the idea of meeting someone for the first time can instill itself in our minds so much?
RIIKI: Oooohhh, there's a lot of people you meet that I feel like you tend to not remember, but there's a difference between meeting those people and then someone who you make an instant connection with or vibe off instantly. That buzz is such an exciting feeling that for me, gives me nervous butterflies, and maybe that's why we instill those moments in our minds? Because they become so important to the way we feel and that feeling is hard to forget?
CDM: Do you think that humans tend to look back on past memories with rose-tinted glasses? Why?
RIIKI: Yessss! I definitely do anyway lol. I get really emotional looking back at old memories. I have lots of photo albums that I make because I love to look back at the memories and remember the happiness I felt in those moments. SO cheesy, but I do think there is something slightly inspiring about looking back with rose-tinted glasses that kinda resets you and gives you a li'l happiness boost to keep going forward, if that makes sense? For instance, I see photos of times with my grandparents or parents when they were younger with me, and it gives me a little feeling of happiness and makes me feel inspired to live a life as fulfilled and happy as them.
CDM: How does your songwriting process tend to work?
RIIKI:  It works in different ways depending on where I am. Sometimes I work with producers in sessions, most of the time I write at home in my music room where I will usually start with the production on my laptop and recording parts, and then I will hum a melody over top and then fill out the words to the melody. But sometimes I can just sit at my keyboard and write a whole song, lyrics, and instruments at the same time. It just depends, it's fun to just let it happen however without structure.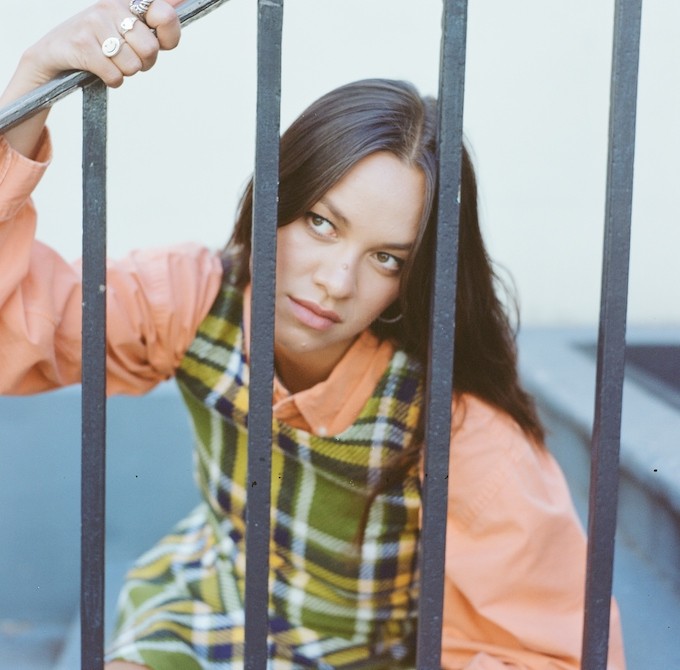 CDM: You've played a few live shows in the last couple of years - how has that been to go from writing and recording, to sharing your music in a live setting?
RIIKI: IT'S SO FRIGGIN' NICE! I love the buzz of hearing my songs come to life, and it always sounds so different live than how it does in a studio - that's my favourite part. Everything is a bit more unique when it's played live; there are more surprises.
CDM: Do you enjoy testing out new material on a live audience ahead of giving it a proper release?
RIIKI: I do! Pretty much all of the music I've ever played live are unreleased tracks, apart from the five that I have released. This means half of the live set, at least, is unreleased music. It's good to see what reacts well and what doesn't, or even test out how I feel on stage playing it.
CDM: Right before the pandemic hit, I remember you went on a songwriting trip to Los Angeles to work on stuff. How have you found the shift to Zoom sessions, and working with people remotely?
RIIKI: I don't find it too bad. I haven't done a whole lot of it. I've been using the time to work on my own production and songwriting by myself and get better at it.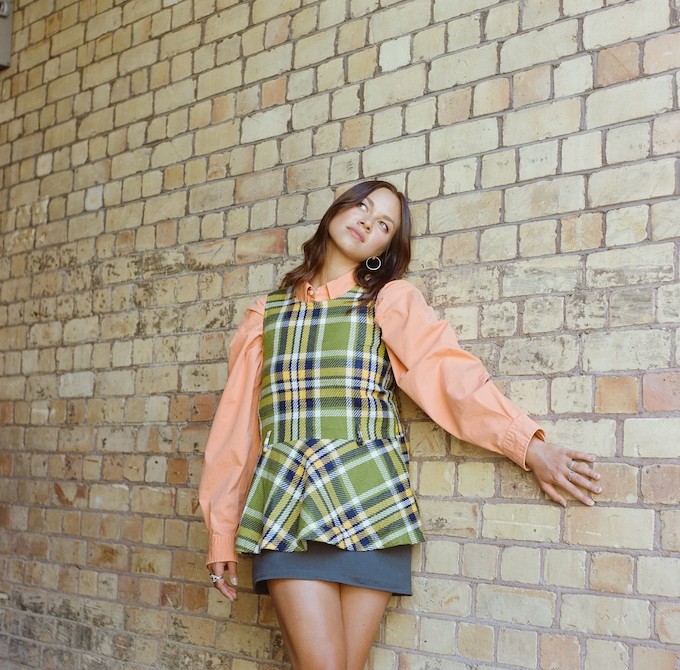 CDM: What are some of your earliest musical memories?
RIIKI: Performing in North City Mall in Porirua, I was 7-years-old, and I had a blue Pumpkin Patch top on, a pink beaded braid in my hair and sung 'It Ends Tonight' by The All-American Rejects while my brother accompanied me on guitar lololol. It was my first time singing in public.
CDM: What do you have planned for 2022 so far?
RIIKI: So, so, so much. Mainly new music releases, but will also be a bit of dis, a bit of dat. Some live shows in there too, not limited to NZ…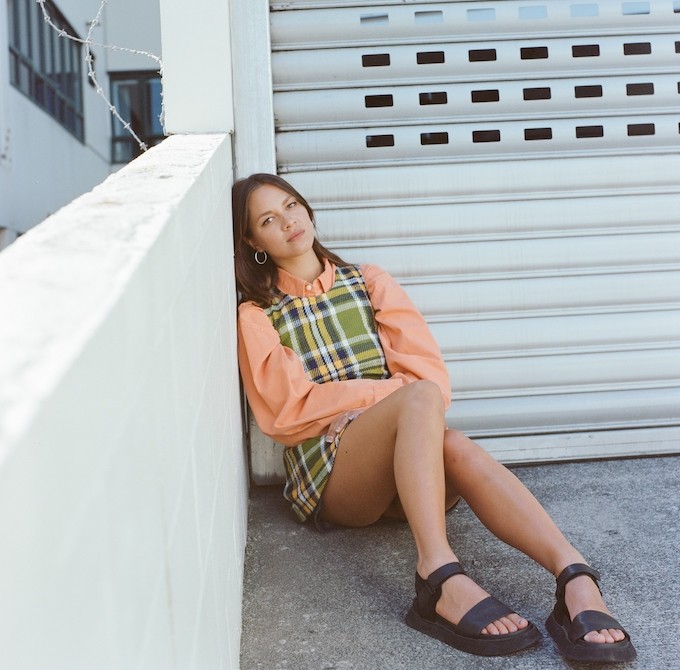 CDM: If RIIKI were an acronym, what would each letter stand for?
RIIKI: R -Rar (My initals hehe), I - interesting  I - Idiotic, K - Keen, I - INCREDIBLE.
CDM: What other New Zealand artists would you recommend someone to listen to right now?
RIIKI: I've just heard about a new artist called Erny Belle, her song 'Hell Hole' is so sweet and beautiful, I love it.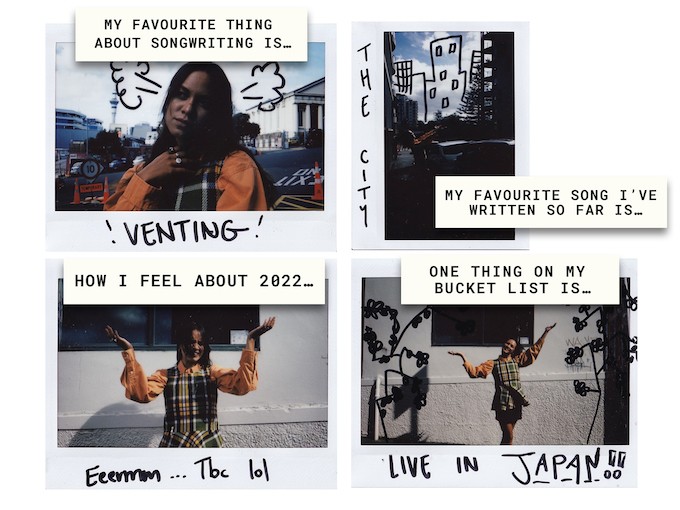 Watch the 'Meet U Again' music video below...
[Made with support from NZ On Air]