Review: Queens Of The Stone Age - Logan Campbell Centre, July 2017.
Review: Queens Of The Stone Age - Logan Campbell Centre, July 2017.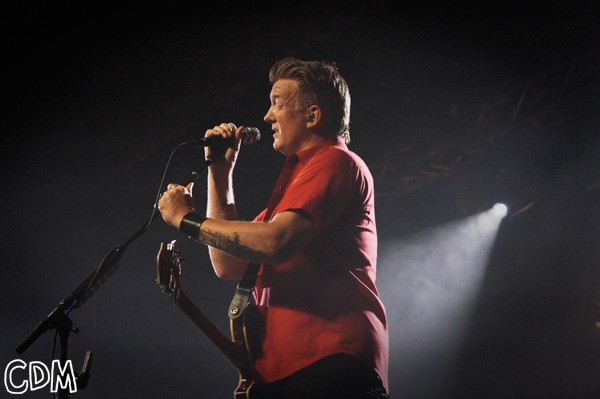 One would assume the pre-show playlist at a sold-out rock show would be comprised of not much other than solid rock songs, but prior to Queens Of The Stone Age taking to the stage last night at Auckland's Logan Campbell Centre, the likes of Dean Martin's 'That's Amore' and Starland Vocal Band's 'Afternoon Delight' echoed through the venue, ahead of the band's rapturous and energetic set.
At 9.10pm when the band (currently comprised of Josh Homme, Troy Van Leeuwen, Dean Fertita, Michael Shuman, and Jon Theodore) strode on stage, the unparalleled energy from the outset was undeniable. For fans lucky enough to get tickets to the 3,000 capacity show at Logan Campbell Centre (a show which tickets for were literally snapped up in minutes), it was a rare spectacle to see such a legendary heritage band in such an intimate venue.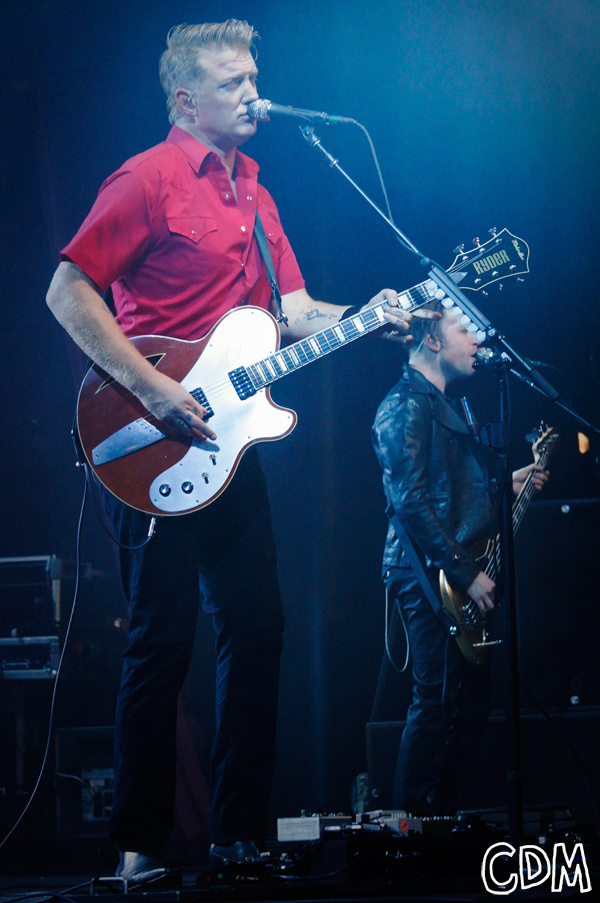 Two songs in, Josh Homme paused to briefly chat to the audience - "It's so fucking wonderful to see you New Zealand" - before launching into 'Feel Good Hit Of The Summer', a Queens classic which features a somewhat ironic cameo of Amy Winehouse's 'Rehab' live. Though performed in the middle of a cold New Zealand winter, the song was a total crowd pleaser, and was swiftly followed by 'Songs For The Deaf' track, 'No One Knows'. 
The five-piece band were both slick yet spontaneous in their performance - solidifying why they're considered to be one of the biggest rock bands in existence today. From Homme's contagious hip-shaking [there were fans next to us doing karate-move dancing; no judgement], to Troy Van Leeuwen's undeniable enthusiasm for playing guitar, to Michael Shuman's multi-tasking head-banging and bass-slapping, QOTSA are truly in a league of their own.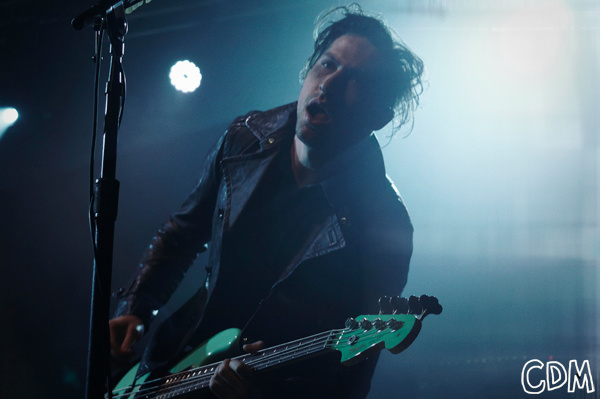 "We'd like to play you a new song if that's okay?" Homme asked the audience, a question that was simply responded to with applause and excited screaming. The band then rattled off 'The Way You Used To Do', the first single from their upcoming new album 'Villains' (which was produced by Mark Ronson), which saw Troy encouragingly clapping along with vigour, which the audience mirrored.
Homme then stopped to share an anecdote about one of the band's previous visits to New Zealand - "It was 10 or 12 years ago," and the power cut out across the city during the performance. But the band persevered, waiting for the power to resume so they could finish their set - and the audience waited patiently with them. Josh explained, "That has a lot to do with why we've started our tour here."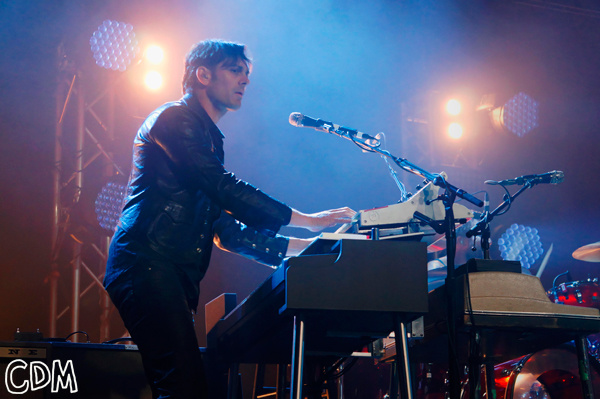 Playing a mix of both old and new, fans were treated to favourites such as 'Sick, Sick, Sick' and 'Little Sister' (which were played one after the other), as well as the piano-led 'The Vampyre Of Time And Memory'. Another new song, 'The Evil Has Landed', was thrillingly received, despite Josh's warnings - "It's really boring and you're going to hate it," which he quipped of the lengthy new track.
"I never say anything nice, but I really love you guys," said Homme, sharing a true moment of genuine appreciation for the crowd, which was received warmly before an encore of 'A Song For The Dead'. With only two new songs from 'Villains' heard at the show, one of which has already been released, fans were left anticipating what's yet to come from Queens Of The Stone Age. The audience exited the venue satisfied (donning a selection of the band's new merchandise, which even included an appropriate weather option, a toque), and even more eager for the band's next return to our shores - which will no doubt see them in a much larger venue.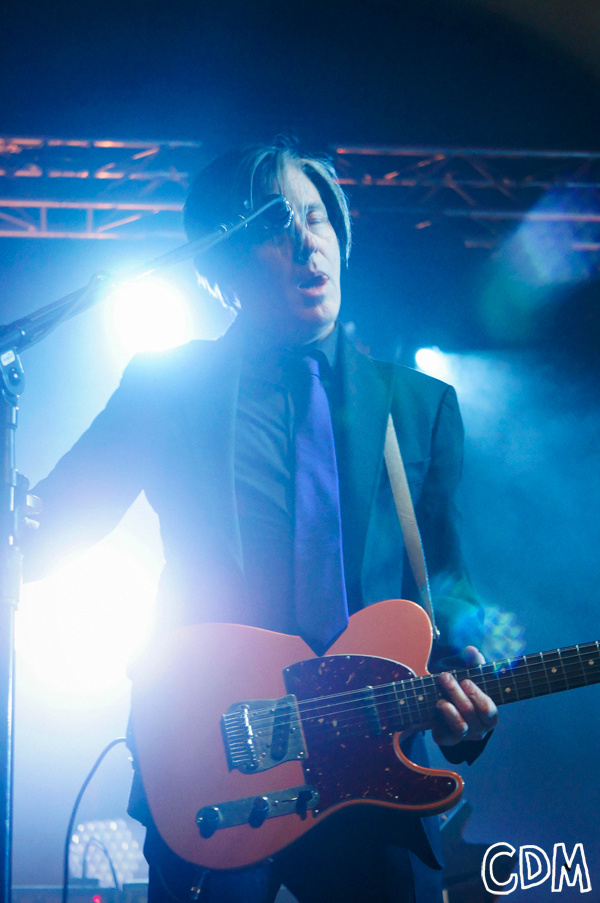 PHOTOS TAKEN WITH FUJIFILM'S NEW X100F CAMERA - click here for more info.
Set-List:
My God Is The Sun
Monsters In The Parasol
Feel Good Hit Of The Summer
No One Knows
Smooth Sailing
Burn The Witch
Misfit Love
The Way You Used To Do
If I Had A Tail
The Vampyre Of Time And Memory
Make It Wit Chu
You Think I Ain't Worth A Dollar, But I Feel Like A Millionaire
First It Giveth
Sick, Sick, Sick
Little Sister
The Evil Has Landed
I Sat By The Ocean
Go With The Flow
Encore:
A Song For The Dead
PHOTOS TAKEN WITH FUJIFILM'S NEW X100F CAMERA - click here for more info.
Load next