Review: Troye Sivan, Auckland Town Hall, July 2016.
Review: Troye Sivan, Auckland Town Hall, July 2016.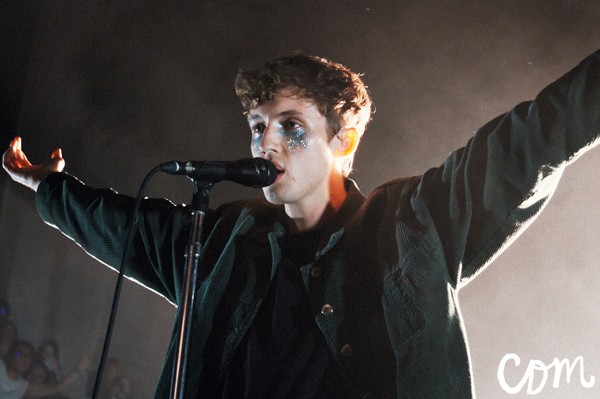 "This is absolutely mad," Troye Sivan exclaimed mid-way through his first ever Auckland show at the Town Hall last night - a sold-out show, to be precise, and a show that followed Troye's first ever arena show at Christchurch's Horncastle Arena on Thursday. He's right, it is mad, but at the same time, it's not - New Zealand has been a longtime supporter of the Australian pop sensation, something that Troye himself acknowledges - "Literally no-one gave a shit about me and New Zealand got it to #2," he said about prior to performing his first ever single 'Happy Little Pill' later in the set.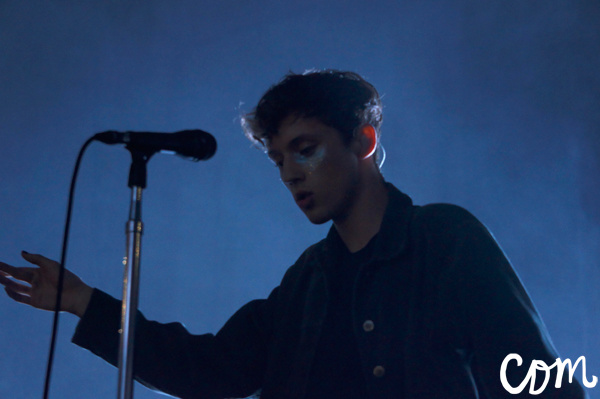 The evening was both a family affair and an ode to Australian talent - with Sydney-based pop group Tigertown opening the show, before Troye's own brother Tyde Levi took to the stage to DJ the likes of Drake and Rihanna, amping up the crowd for what was to come.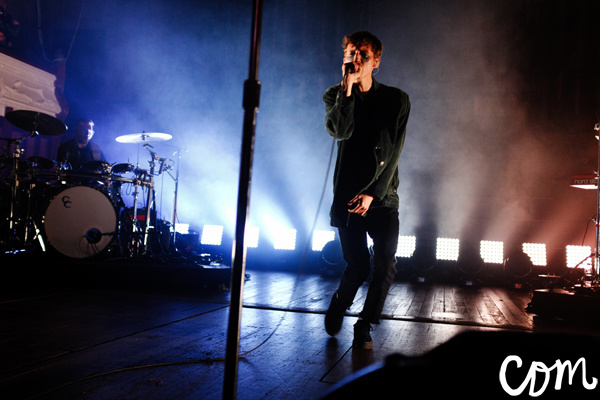 Opening with 'Bite', it was clear that the show was not just a recital of his album, 'Blue Neighbourhood', but that the songs had been specially transformed for a live setting - with numerous extended dance breaks and outros, giving the fans something extra to experience. The elusive fourth verse of 'for him.' is something that only really exists in an online space in YouTube videos and on Tumblr, yet every fan sang the words, "And I know what you're feeling / 'Cause I feel it as well," with the same sense of familiarity as the rest of his music.
When he first properly stopped to talk to the audience, there was a silence, both of eagerness and anticipation for the words to follow. Explaining the importance of the next song, Troye said, "This next song I wrote about my coming out experience," and the moment that he realised, "I had to accept myself." The solidarity that Troye gave to his fans in that moment was unforgettable - "Good luck with everything, everything's gonna be fine," were his final words before launching into the ethereally beautiful 'Heaven'.
Shrouded by blue light, Troye's 'Blue Neighbourhood' world came to life through the show, and 'Suburbia' instilled that idea, an ode to his hometown of Perth. The song was made all the more special by being seated nearby to Troye's mum, Laurelle, whose endless enthusiasm and support of Troye was incredible - she donned a tour t-shirt for the night, took selfies with anyone who asked, and even FaceTimed her husband during songs to make sure he didn't miss out on seeing Troye perform.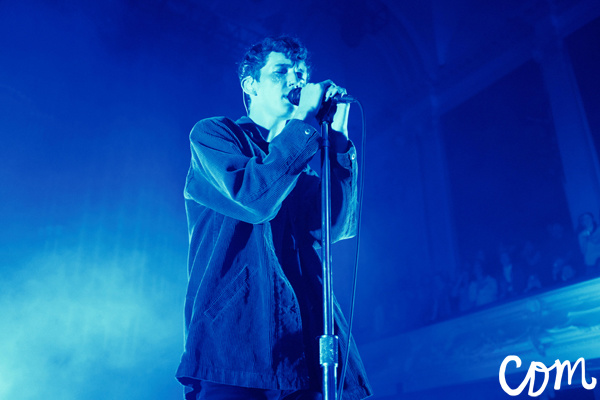 "So I did a photoshoot today..." explained Troye, shouting out the blue glitter underneath his eyes from his cover-shoot earlier in the day for the next issue of Coup De Main, CDM #19! He said that he really wanted to keep the glitter on, but at the same time was worried about sweating and getting glitter in his eyes - watch a short clip of him explaining below:
'Cool' and 'Too Good' flew by, before Troye decided to take a selfie with the crowd - many a peace sign was flung up as the entire Town Hall capacity posed for a photo with him, before the distinct opening of 'Wild' began. The song had everyone dancing, from the Town Hall staff, to his totally hipster Universal Music NZ publicist.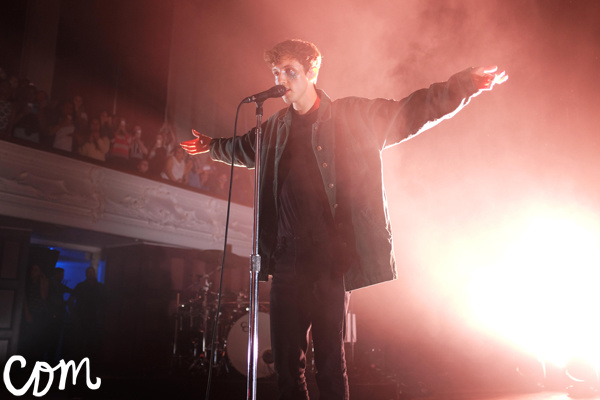 The show slowed down for a cover of Amy Winehouse's 'Love Is A Losing Game', before an acoustic version of 'Happy Little Pill' had the crowd screaming every lyric. The pace picked back up with 'Ease' and 'DKLA' (with Troye even rapping along to Tkay Maidza's verse on the song), before 'Talk Me Down' closed out the set.
Encores are something of a redundant thing nowadays, and Troye acknowledged that everyone knew he'd be back to perform more - though that didn't stop thunderous applause and foot-stamping until he returned to the stage. 'Lost Boy' and 'Youth' marked the end of the night, the latter causing a mass singalong of the words, "My youth," and with that, the night was over - and the crowd left content - either to see him again tonight at another Town Hall show, or next time he returns to New Zealand, which will no doubt take him to bigger stages than ever before.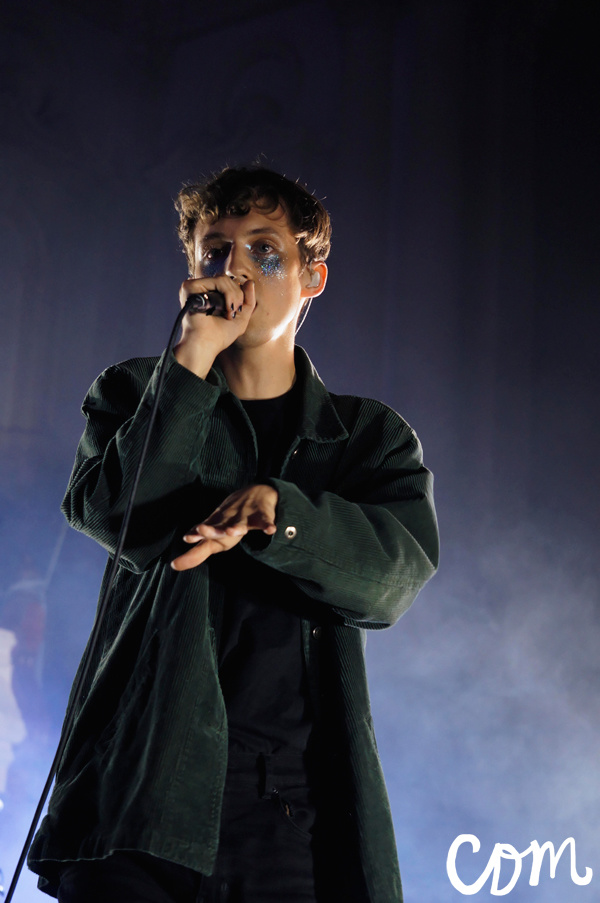 Set-List:
Bite
for him.
Fools
Heaven
Suburbia
Cool
Too Good
Wild
Love Is A Losing Game (Amy Winehouse cover)
Happy Little Pill (acoustic)
Ease
DKLA
Talk Me Down
Encore:
Lost Boy
Youth
Load next