A Ryan Gosling x 'La La Land' appreciation post.
A Ryan Gosling x 'La La Land' appreciation post.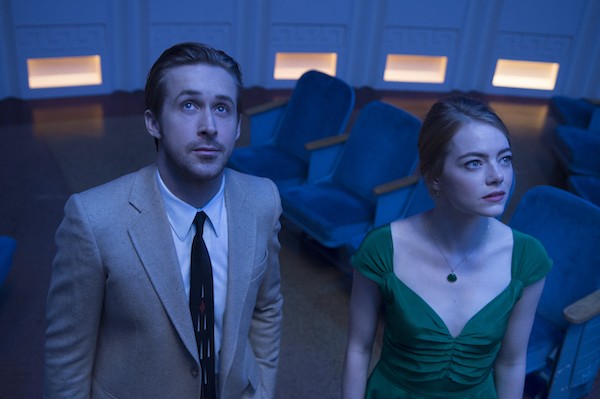 To celebrate the release of 'La La Land' into NZ cinemas - it's out now, FYI - we've compiled a list of things that we currently appreciate about #1 dreamboat, Ryan Gosling (who also plays piano in the film).
But first, here's some official info:
"A huge hit with audiences and critics, La La Land is an exhilarating, music-filled romance starring Ryan Gosling and Emma Stone. In modern day Los Angeles, two ambitious artists who fall in love – one a dedicated musician, the other an aspiring actress – chase their dreams and discover the joy and heartbreak of risking it all for your passion. Daring, enchanting and heartfelt, La La Land re-invents the Hollywood classic for a new age, creating the kind of movie magic that sends you out of the cinema on a high."
#1. Ryan Gosling graces the cover of 'Variety' magazine with his co-star Emma Stone - looking as dapper as usual.
In the magazine feature, he spoke about already having a chemistry with Stone: "That created this different dynamic when you're just reading dialogue — a different connection. And now we have the luxury of hitting the ground running, which, for something like this, is a huge benefit. You can spend a lot of time being polite and respectful of what you perceive the other person's process to be."
#2. Gosling appeared on Jimmy Kimmel Live to teach him how to waltz in an adorable tutorial - so if you've been wanting to learn to waltz, then this might be the video for you.
#3. He sat down with Good Morning America in an interview exploring his 'La La Land' character Sebastian - watch the clip below:
#4. If you're wanting to swoon over Ryan's singing voice (+ piano skills!), you'll only need to watch this snippet to fall in love, in the form of a song called 'City Of Stars'.
#5. "It was a secret wish of mine to make a film in the style of musicals from the 30s and 40s," Ryan revealed in a official behind-the-scenes featurette of the film that has just been released. The featurette shows the cast + crew discussing the making of the film - watch it below:
'La La Land' is in cinemas now - watch the trailer below…
Load next