Review: Shawn Mendes, MAC at Monmouth University - August 2016.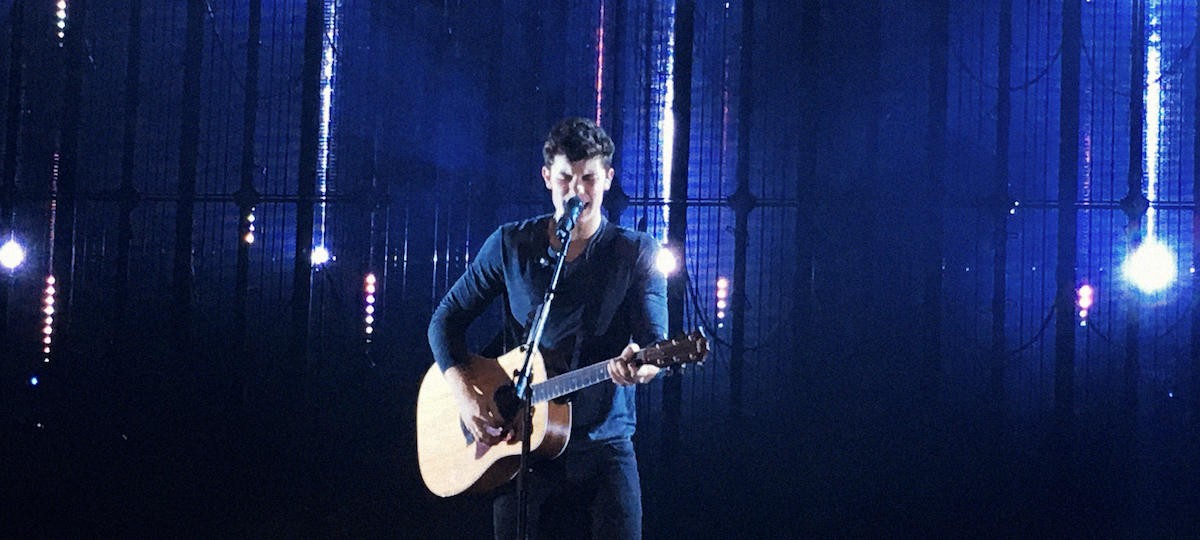 There's not many artists I would travel 2 hours on a train to see, but Shawn Mendes is one of them. And after seeing his show at Monmouth University's Multipurpose Activity Center, I can confirm that I made the correct decision in travelling the distance. Before he even came on stage, it was clear that the audience was filled with nothing but love and adoration for Shawn, something that continued throughout the entire show.
From the outset, it was clear that Shawn didn't even need to be singing most of the time, as enthusiastic fans sung louder than him, even with the amplification of his microphone. But still, his voice (and occasional falsetto) impressed even the mothers in the audience, winning them over with not only that, but his impressive guitar skills, and adorable banter with the audience.
Classics such as 'Life Of The Party' worked well alongside newer pop hit, 'Treat You Better', and we were treated to mash-ups with covers from the likes of Drake (his fellow Canadian), Rihanna, James Bay, Eminem, and even the Plain White T's.
As well as pleasing fans with older material, there was a taster of what's to come on his upcoming 'Illuminate' album - due out on September 23rd. Described by Shawn as "one of the hardest songs I've ever had to write," new song 'Hold On' was the inspirational song of the evening, with lyrics including the phrase, "There's so much left ahead of you." To add to the impressiveness of the evening, fans were already singing along to every word of the unreleased song - a true testament of their dedication to Shawn's career.
"I am so proud of this one, I felt I was writing straight from my emotions and my heart," Shawn had to say about 'Three Empty Words', another upcoming song from his new album - a heartfelt song about the reality of modern heartbreak.
He returned to the stage for an encore in the form of 'Stitches', an extended version with Shawn playing piano for the first verse, while fake rain added to the production value. With a casual wave and smile at the sold-out crowd of 4,000 fans, there was a clear and genuine appreciation from Shawn as he left the stage, knowing that the evening had been well and truly, mutually enjoyable for all in attendance.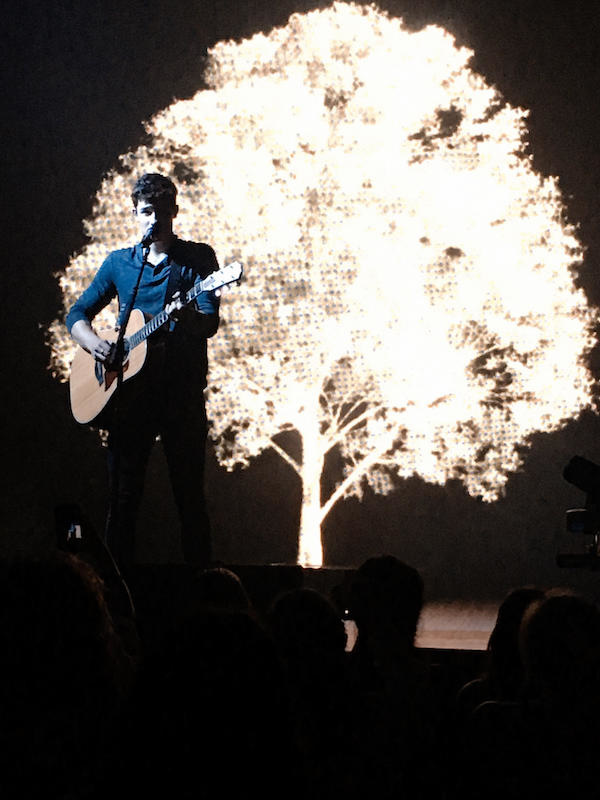 Set-List:
Something Big / Lose Yourself (Eminem cover)
The Weight
Life of the Party
Aftertaste
Sometimes
Bring It Back
I Don't Even Know Your Name
Kid In Love / I Want You Back (Jackson 5 cover)
Air / One Dance (Drake cover) / Let It Go (James Bay cover) / Work (Rihanna cover)
Treat You Better
Ruin
Hold On
Three Empty Words
Never Be Alone / Hey There Delilah (Plain White T's cover)
Stitches