Interview: The Lemon Twigs on their upcoming 'Brothers Of Destruction' EP.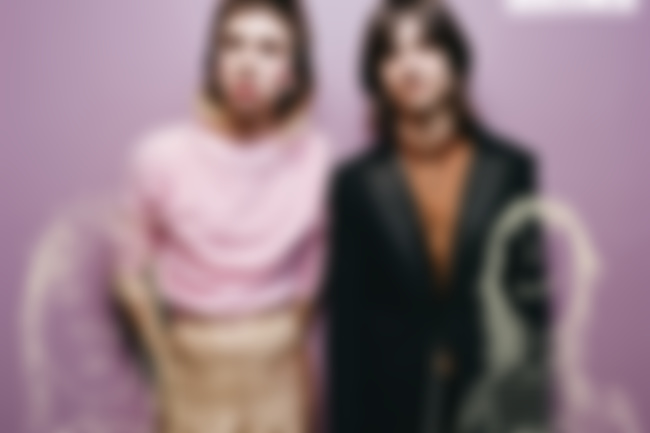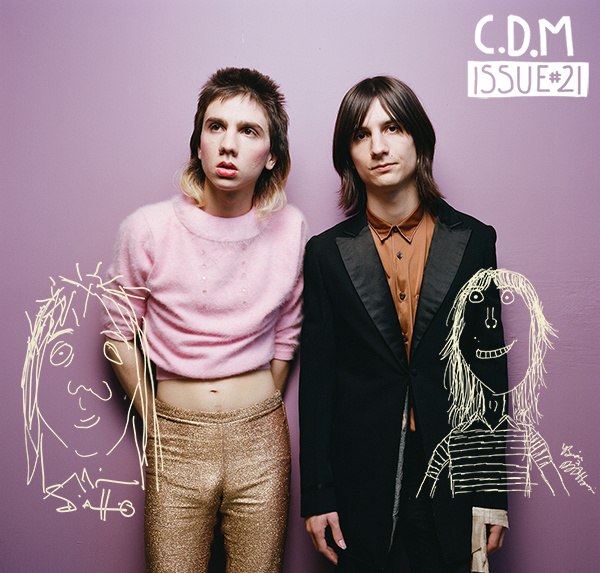 Michael and Brian D'Addario were raised with music running through their veins - having grown up surrounded by music thanks to their father, Ronnie D'Addario (who himself was a musician back in the 1980s), so there was no way that these two brothers wouldn't become musical geniuses in their own right. The duo have gone on to do just that as The Lemon Twigs, whose debut album 'Do Hollywood' solidified them as truly unique songwriters.
Before The Lemon Twigs existed however, each of the brothers also had a brief stint in the acting world - Brian starring on Broadway in the likes of 'Les Misérables' and 'The Little Mermaid', and Michael alongside Chris Pine in films like 'People Like Us'. Though no longer acting, the brothers still bring an air of theatrics to their live show through Michael's glam-rock 80s style leg-kicks during guitar solos.
With a new EP 'Brothers Of Destruction' set for release at the end of this month, and the band already working on their next album (which we've been told is a concept record), there's no sign of slowing down for the siblings at this rate.
We recently caught up with The Lemon Twigs in Sydney ahead of their Splendour In The Grass side-show to talk about their upcoming EP 'Brothers Of Destruction'…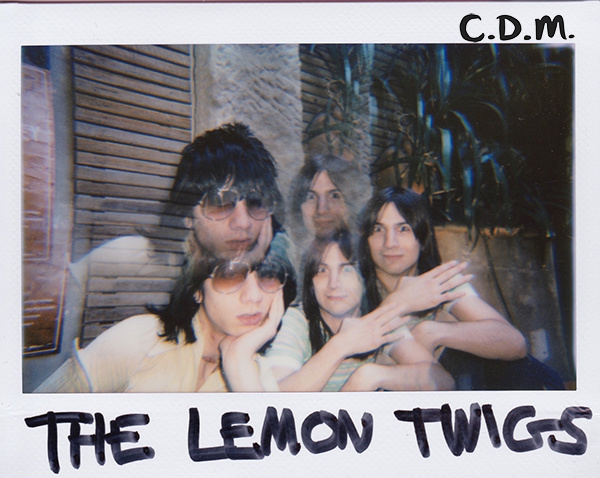 ...[non-stop touring has] been kind of difficult because we get most of our feeling of worth from writing and recording, so we haven't been able to do that as much, so it has been kind of difficult.
COUP DE MAIN: We're from New Zealand, so this is a very important question - when are you going to come to NZ to play a show?
MICHAEL D'ADDARIO: We have no idea! I'd like to see it, but I don't know... After we record the next few records or something, I think we're going to be a little more enthusiastic about touring and everything, so I'll probably be asking the management, 'Can we go to different places?' We try to now go to places... Now we have seen a lot of places, we like to go to places we know we like. We like Australia a lot so far, so we'll probably go here and then we'll probably hit it around the same time.
CDM: You guys have just announced the 'Brothers Of Destruction' EP. I know some of the songs from that EP you've been playing live for a while - are there any songs from the EP which you haven't played live yet, that you're excited to?
MICHAEL & BRIAN D'ADDARIO: Yeah!
MICHAEL: There's two songs, two ballads from the EP - 'Light In Love' and 'Beautiful', those are two ballads that are on the record. We're really excited for us to have even more music out and that way we can have more to pull from that people know. And then once we don't have to play 'As Long As We're Together' every show, we can stick these ballads in, because we don't want to have too many ballads for a show. Or we could switch it up. We do 'How Lucky Am I?' almost every night which is a song from our record, and so we'll probably start switching that out with a couple of those songs.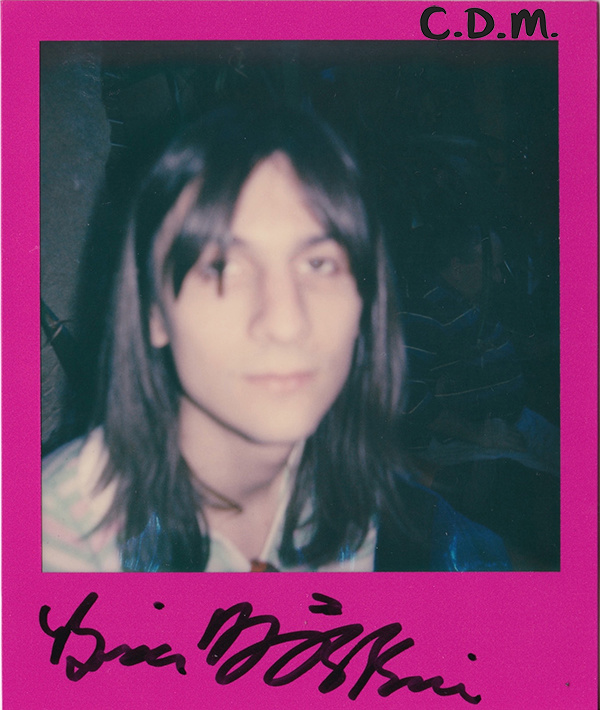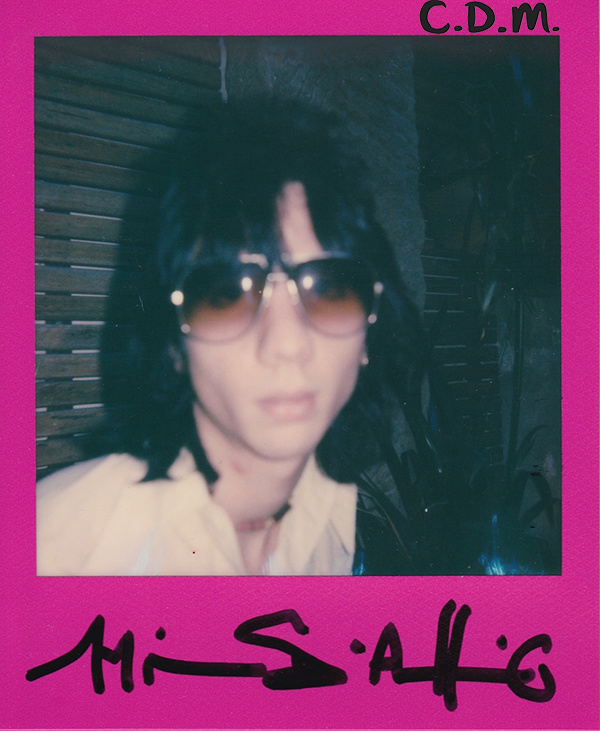 CDM: What inspired the title of the EP, 'Brothers Of Destruction'?
MICHAEL: The wrestling duo.
BRIAN: Kane and The Undertaker.
CDM: Do you compare yourselves to them?
MICHAEL: Yeah! I'm probably like Kane, and Brian is probably like The Undertaker.
BRIAN: I'm like the head in the locker room.
CDM: Is the EP the same format as the album, one song from each of you consecutively?
BRIAN: Yeah it is.
MICHAEL: Not the last song though. The last two songs are yours right?
BRIAN: No, it's true, it's the same.
MICHAEL: What? What's the last song on the EP?
BRIAN: It's 'Night Song' which is yours, and then 'Light In Love'.
MICHAEL: Oh! I didn't know that, that's right. <laughs>
HOW WE FEEL ABOUT THE RELEASE OF OUR NEW EP…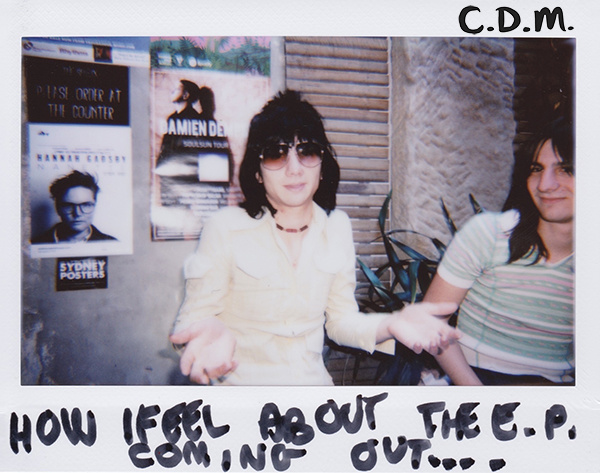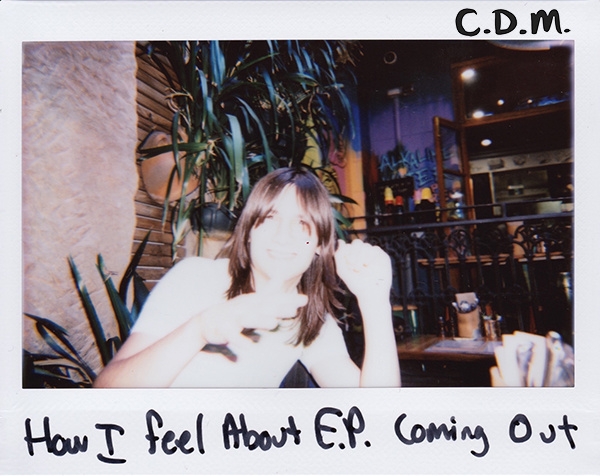 CDM: They're songs that you've said have changed a lot since you've been playing them live - was there a reason that you decided to release the original versions of them?
MICHAEL: Didn't we just want to do the original versions because the music was new then--
BRIAN: It was exciting for us at the time, like the songs were very exciting to us when we recorded them, and there's some strings that I did on them that we didn't get to do live obviously, so because we couldn't do them live we kind of had to rock 'em up a little bit.
MICHAEL: We will probably in the future record some versions live because 'Night Song' is radically different when we play it live, and I think that it's a little bit cooler when we play it live, a little bit more rocking.
BRIAN: But it was always the plan--
MICHAEL: To release these versions.
CDM: Do each of you have a favourite song on the new EP?
BRIAN: Yeah I like 'Light In Love'.
MICHAEL: I think that's my favourite as well.
BRIAN: And that was more collaborative, because in the beginning it was based off something Michael had written, and then the end of it is something that I had written.
MICHAEL: Yeah you'll see when it comes out, it's kind of like an intro, and then a real song, but the intro was something from one of my songs we just stuck in.
CDM: What's your favourite song, lyrically, that you've written?
MICHAEL: Well my favourite song I've written lyrically is definitely not going to come out for about two years or something like that.
BRIAN: From the EP or the album, which one would it be do you think?
MICHAEL: What about yours?
BRIAN: Mine would be 'How Lucky Am I?', and then either 'Beautiful' or 'Light In Love' on the new EP. I like those three.
MY FAVOURITE THING ABOUT BRIAN IS…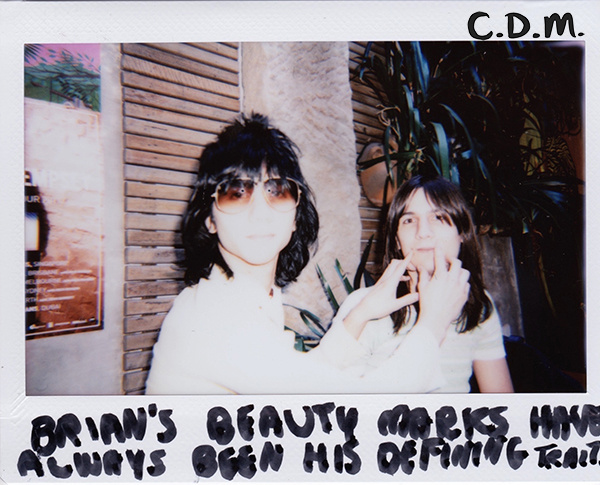 MY FAVOURITE THING ABOUT MICHAEL IS…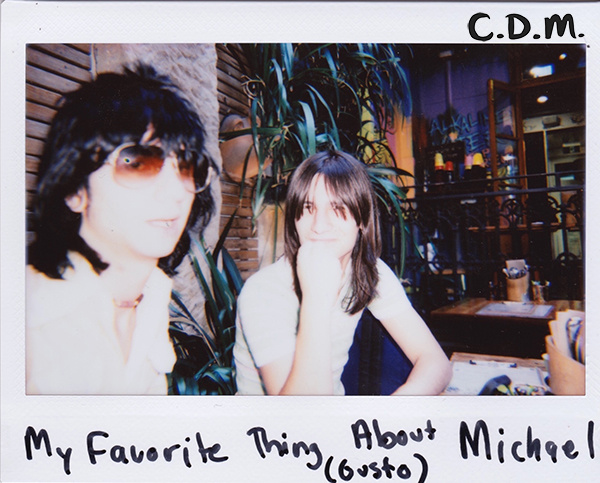 CDM: A lot of things that people say about your recordings versus your live sets is that they feel so different - and you just said that the arrangements are different. Do you like your songs sounding different in a live setting, than they do in a recorded environment?
BRIAN: Yeah we like that, but a lot of it has to do with when people are seeing us live, they're seeing us right now, and these recordings, even the EP recordings are three-years-old, so at first we thought we had to do something more energetic for the crowd, and then gradually it became a more accurate representation of what we were doing rather than the record and the other thing. We probably were into mellower stuff.
CDM: You guys are in the process of re-arranging your band at the moment, and auditioning new drummers for touring. Was this a decision that you'd been thinking about for a while? When did you decide you wanted to bring in a drummer for the show?
BRIAN: Oh yeah, we've been thinking about it for a long time, because I think we both like playing drums, but we don't like it as much as playing guitar I guess.
MICHAEL: Yeah, I think the main thing was that the way that our set moves, and it has to be half my set, and then a little segue song, and then it's Brian's set...
BRIAN: The other way around...
MICHAEL: Oh! Sorry, yeah the other way around. But we do that every night and we really can't mix it up very much, and we also feel a little stuck with that, we don't have a lot of flexibility with that.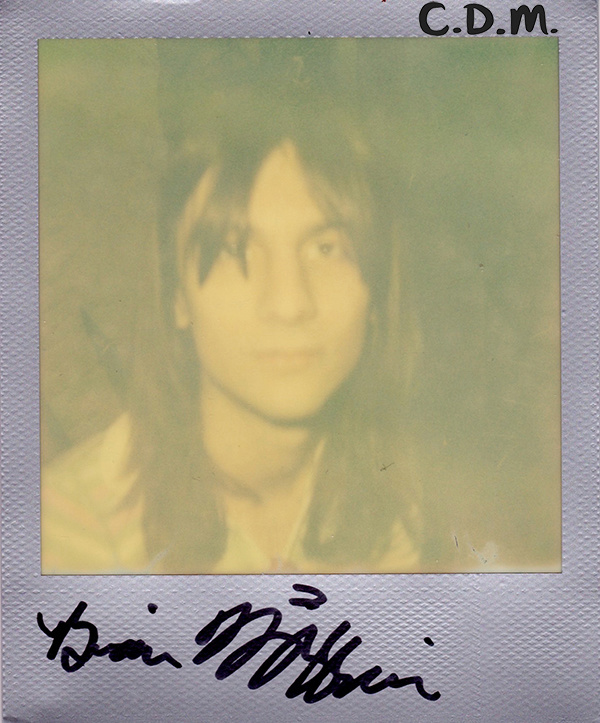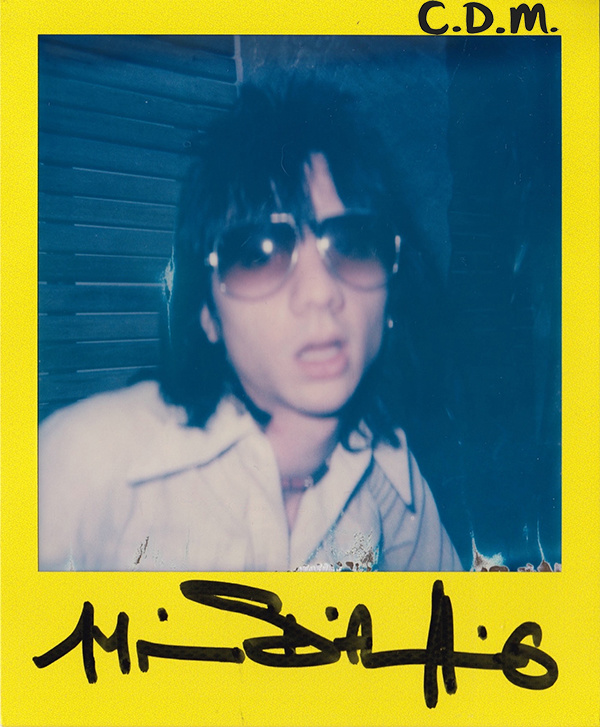 CDM: How have you two been with balancing the non-stop touring with writing and recording?
BRIAN: It's been kind of difficult because we get most of our feeling of worth from writing and recording, so we haven't been able to do that as much, so it has been kind of difficult. We'll just know next time we schedule our dates to put less in and leave more breaks in between. We kind of said to our managers when we were scheduling stuff, 'We'll just do everything!' And now we're like, 'We shouldn't have said that!'
MICHAEL: I don't remember saying that at all. <laughs>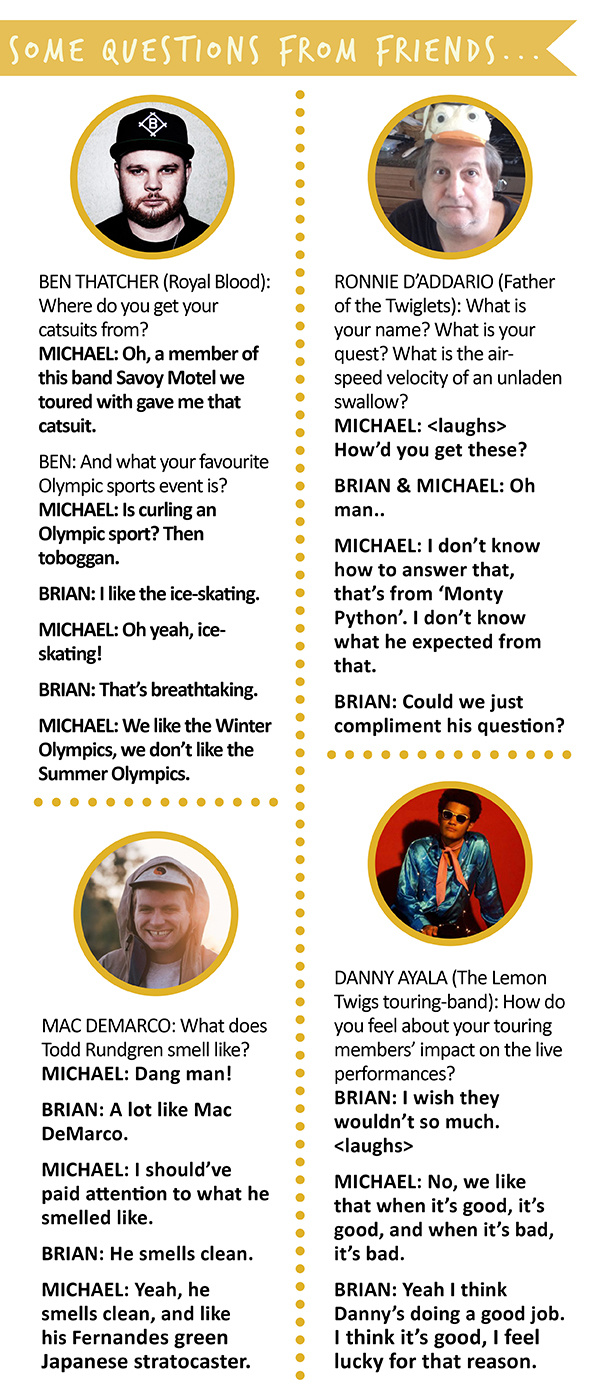 One of the question-askers, aka The Lemon Twigs' father Ronnie D'Addario has just released a CD Box Set and a 'Best Of' vinyl via the Spanish label You Are The Cosmos - click here for more information on the releases.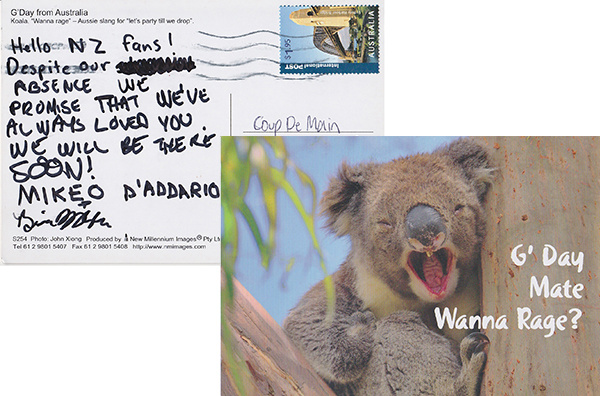 The Lemon Twigs' new 'Brothers Of Destruction' EP is out September 22nd - click here to pre-order.
Listen to 'Night Song' below…