Harry Styles saved a fan. Then the fan saved Harry!
Harry Styles saved a fan. Then the fan saved Harry!
While you may not be able to count on ol' Harry to pick an appropriate time for a toilet dash during an internationally streamed live awards show [*cough* Brit Awards], the curly haired one can always be counted on to don his forest green suede coat superhero cape and save the life of a fan in need. Swoon.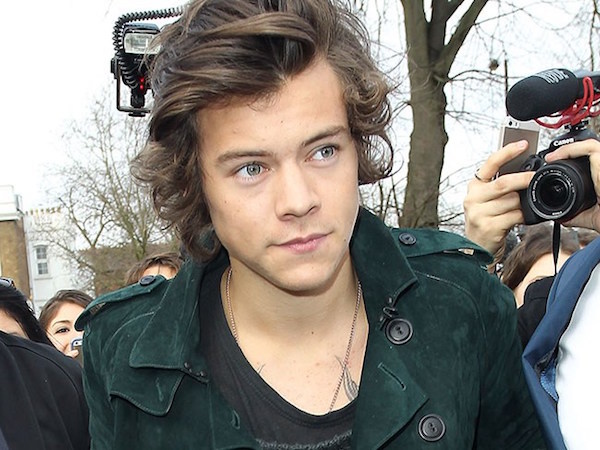 After a mob of paparazzi created quite the kerfuffle as Haslan left the Burberry Prorsum London Fashion Week show, innocent fans quickly became the victims of a walk by trampling. OH THE HORROR.
Ensuring that no man [or screaming fan] were left behind, Harry told a fan to grab his arm and walk with him through the crowd after she had tripped. He even threw in multiple "excuse me"'s and the occasional "please don't hurt anyone" for good measure. Mama Anne taught you well boy.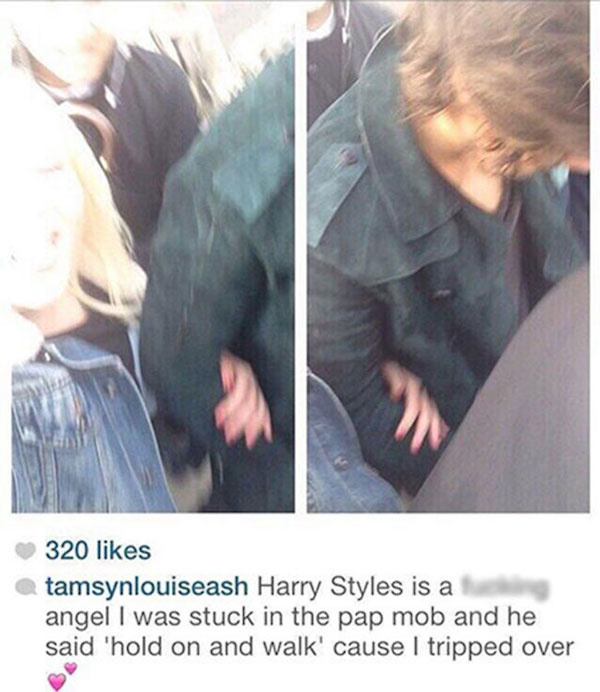 Deserving of every inch of good karma that comes his way, that very fan then decided to help block him with her coat after he apparently became distressed with the hullabaloo. AMAZING. Move over P-Higs.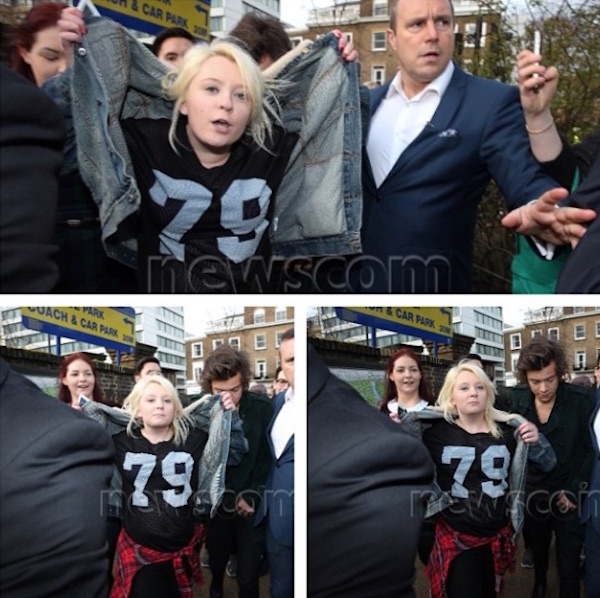 What did we learn from today? No matter how tight the jeans or suedy the coat, Harry will put it all on the line for a fan. My time will come. 
Load next