Introducing: DNCE - 'Cake By The Ocean' music video.
Introducing: DNCE - 'Cake By The Ocean' music video.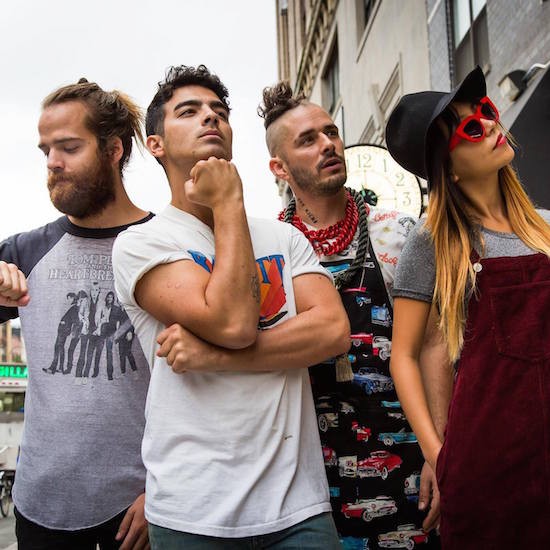 Middle JoBro, Joe Jonas, has a new band called DNCE - which also features Charli XCX's U.S. tour guitarist, JinJoo Lee - and a ridiculously catchy new single, 'Cake By The Ocean'.
"This month, Joe Jonas unveiled his new band DNCE, who he has been working to bring to life ever since The Jonas Brothers disbanded in 2013 (after moving 17 million records worldwide and becoming worldwide stars).  Formed in the summer of 2015, DNCE first introduced themselves to audiences with the unexpected release of their debut single 'Cake By The Ocean'. The group is rounded out by South Korean guitarist JinJoo Lee who Jonas first met when she was playing lead guitar for Jordin Sparks—the opener of The Jonas Brothers' 2009 world tour. A virtuoso in her own right, she's toured with everybody from Charli XCX to CeeLo Green. Then, there's bassist and keyboardist, Cole Whittle, who co-founded New York alternative dance trailblazers, Semi Precious Weapons. DNCE drummer, Jack Lawless, stepped behind the kit for The Jonas Brothers in 2006 and went on to become their full-time drummer. He's also toured with Night Terrors of 1927 and Soft Swells."
Watch the 'Cake By The Ocean' music video below (which was co-directed by Gigi Hadid)...
Load next