Bastille - 'Wild World' album review.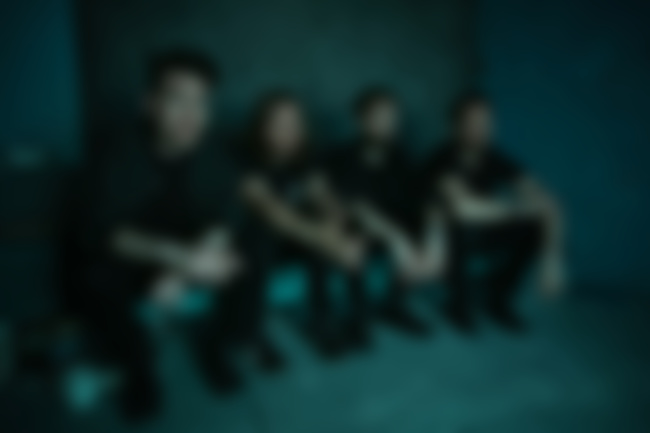 In 2012, Mumford & Sons released their sophomore album, 'Babel'. While critics and fans alike noted how little the band had changed their sound from their debut, the record was awarded the Grammy for Album Of The Year, and the band earned themselves a headline slot at Glastonbury.
Fast forward four years, and we're heralding the arrival of the second album from another London-based quartet, Bastille. Just like Mumford & Sons, they have stuck with the 'not broke, don't fix it' ethos for their second full-length effort, 'Wild World' ('not broke' is defined here as three weeks atop of the UK Album Chart, a clutch of Brit Award nominations and a platinum certification). As on their debut, 'Bad Blood', Dan Smith & Co. deliver us big drums, bigger choruses, vague lyrics, B-movie dialogue samples, and lots of woo-ing and aah-ing. If that rocked your boat back in 2013, get ready for more seasickness.
Choruses don't come much bigger than the one found on album-opener 'Good Grief', a soaring banger filled with deceptively dark lyrics that refer to the tragedy of dealing with loss. Nestled deep in that chorus is a heart-breaking call of "every minute and every hour / I miss you more." It's a hugely enjoyable slice of pop that kicks 'Wild World' off in brilliant, promising fashion.
But such promise slowly fades. It becomes apparent that, aside from a smattering of upbeat, similar-sounding, radio-ready cuts, there's precious little here to which the more discerning listener can cling, making the album a disappointing listen. Sonically, there's nothing 2016 about 'Wild World'. It's a rinse-and-repeat job of 'Bad Blood' (down to the two-word, alliterative, adjective-noun title) that may have pushed boundaries had it been released in 2009 or 2010, but certainly not now.
Even the comparative successes, such as foot-tapper 'The Currents', about Donald Trump and other right-wing mouthpieces, fall foul of lazy lyricism: "How can you think you're serious? / Do you even know what year it is?" It's the musical equivalent of that friend who tries to start conversations about politics with a vague roundabout statement, for example, "I can't believe Donald Trump is even a thing," or "Brexit is so fucked up," providing absolutely no insight into the root of the problem, or any possible solution. This is the real let down - Smith has talked about wanting to make an album that tries to "make sense of the world around [us]," and yet it barely scratches the surface. A deep engagement with this as a lyrical theme could've saved the record, giving it a contemporary and urgent edge. But, sadly, no such edge is to be found.
Bastille have discovered an unpleasant truth: the most painless way to overcome Difficult Second Album Syndrome is to forgo creative progress altogether and instead just remake your first album. Same producer (Mark Chew), same studio, same solo songwriter (Smith penned all fourteen tracks alone), same clunky sampling of movie dialogue. When such a move is rewarded with one of the highest honours in recorded music, it certainly seems an understandable route to follow. The Grammy for 'Babel' was a big thumbs up to musicians to make safe choices for second albums, paving the way for 'Wild World' to sound as uninspiring as it does.
For Bastille fans, 'Wild World' is unlikely to be a disappointment. Their favourite band are back, making new music that sounds just like what they're used to from that band. But this feels far too early in their career for Bastille to be resting on these kinds of laurels. Christ, even Kaiser Chiefs waited until album three. Perhaps 'Wild World' will set the world on fire. Perhaps next year will see Bastille with an arm-full of Grammys and top of the bill on the Pyramid Stage. Only time will tell. But that might be tricky – or even impossible – to justify on the basis of these fourteen tracks.
OUT OF 10:
DAN SAYS: "It's about asking questions of the world and of the people in it. We wanted the album to be a bit disorientating - at times extroverted and introverted, light and dark."
YOU WILL LIKE THIS, IF YOU LIKE… Bastille, One Direction, Imagine Dragons, Walk The Moon... tapping your foot and contemplating the craziness of life.
IN EMOJI FORM:
LESSONS LEARNT:
Dan's moved from TV references ('Laura Palmer') on the debut, to literary references: Shakespeare's 'Othello' in 'Send Them Off!' and Truman Capote's 'In Cold Blood' in 'Four Walls (The Ballad Of Perry Smith)'.
"Desdemona, won't you liberate me? / when I'm haunted by your ancient history / Close these green eyes and watch over as I sleep" ('Send Them Off!') - Someone's been getting in Dan's head…
Dan's certainly got a favourite Calvin Harris song. The track titled 'Blame' features the line, "Don't pin it all on me / Don't pin it all on me."
"Ooh, I'm not ready / Drink to escape our minds / Show me distraction / Even for just one night" – Dan's finding it a little tough to deal with the world right now. ('Snakes')
MUST-LISTENS: 'Good Grief', 'Send Them Off!', 'Warmth', 'Blame'.
MUST-WATCH: