An online accompaniment to CDM Zine #14 - Beginnings Zine.
An online accompaniment to CDM Zine #14 - Beginnings Zine.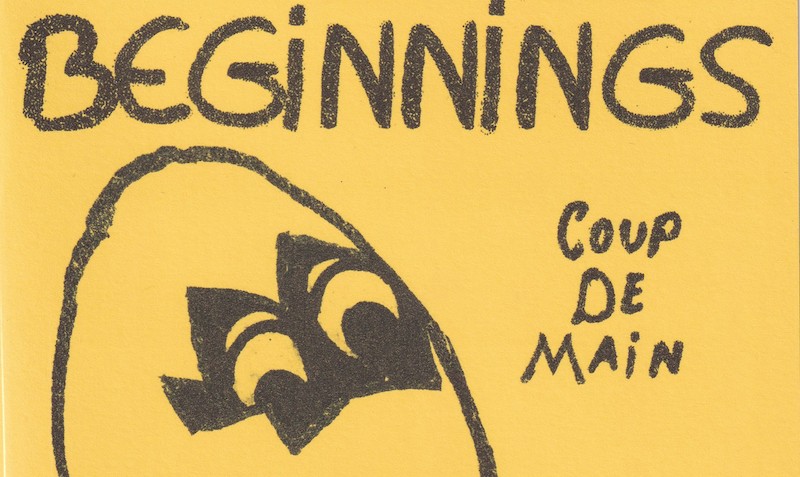 The theme of this month's DIY zine is 'beginnings' and we have contributions this month from guest curators: Joy Crookes, Malia Pyles, Pale Waves, Peach PRC, Tate McRae, Tierra Whack, and Wet Leg. 
Exclusively for this print zine, each guest curator has put together some pages relating to what beginnings means to them.
+ thank you to Wyatt Knowles for designing the cover of this month's zine!
Here's a li'l rundown of our curators this month:
JOY CROOKES
British singer/songwriter Joy Crookes performed in Auckland at The Powerstation back in July. Her latest album 'Skin' is out now - watch the video for '19th Floor' below...
MALIA PYLES
She stars in the HBO Max television series 'Pretty Little Liars: Original Sin' as Minnie Honrada - all episodes are available now on Neon.
PALE WAVES
Tight-knit rock band that formed back in the year 2014 - lead singer Heather Baron-Gracie designed two pages for this issue following the timeline of Pale Waves. Their latest album 'Unwanted' is out now - watch the video for 'Clean' below:
PEACH PRC
Australian singer/songwriter who has a large following over on her TikTok page opened for Yungblud back in July, and we caught up with her to chat all things Beginnings. Her latest single 'Forever Drunk' is out now - listen below:
TATE MCRAE
From starring on 'So You Think You Can Dance' at 13-years-old, to now at 19-years-old with her debut album 'I Used to Think I Could Fly' released earlier this year. Check out the video for 'What Would You Do?' below... 
TIERRA WHACK
Triple threat (rapping, singing, songwriting talent) Tierra Whack played at Auckland's Powerstation back in July. Her EP trio 'Rap?' 'Pop?' and 'R&B?' dropped late last year and are available to listen to now...
WET LEG
Rhian Teasdale and Hester Chambers, the duo from the Isle of Wight, visited New Zealand back in July and we got to chat to Rhian about all things the album. The duo will be returning to New Zealand in March next year to open for Harry Styles.
Order your zine here or below...
Load next