'Charlie's Angels' is in cinemas now!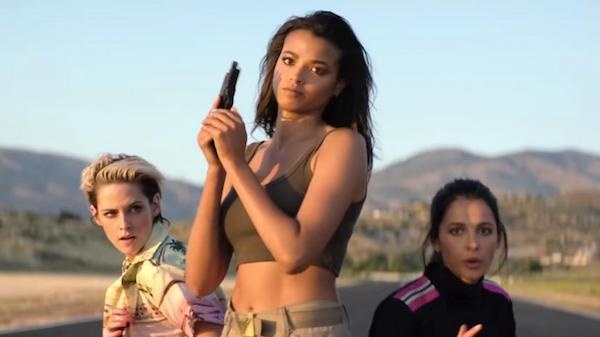 The brand new 'Charlie's Angels' film is out in New Zealand cinemas today - which sees Elizabeth Banks take the directing helm (she also wrote the screenplay), and stars Kristen Stewart, Naomi Scott, and Ella Balinska as the three new Angels.
The cast appeared on Jimmy Kimmel Live last month where they discussed meeting each other for the first time:
+ watch Kristen Stewart's brand new Hot Ones video:
The new film also sees a brand new soundtrack, which was co-executive produced by Ariana Grande, and features 'Don't Call Me Angel', which Grande teamed up with Miley Cyrus and Lana Del Rey for.
'Charlie's Angels' is out in NZ cinemas now - watch the latest trailer below: