Daniel Caesar announced for Auckland Arts Festival.
Daniel Caesar announced for Auckland Arts Festival.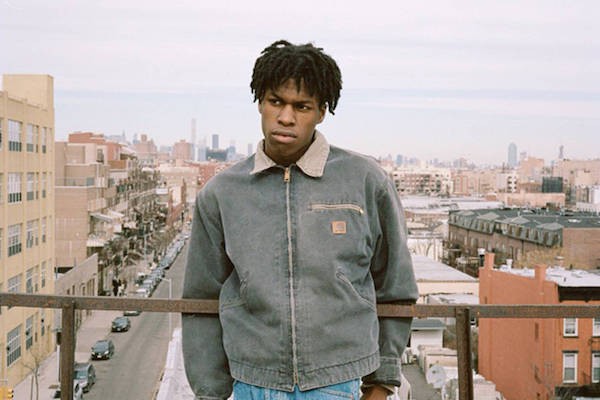 Daniel Caesar is set to come to New Zealand for the first time, exclusively for the Auckland Arts Festival on Friday, March 16th, where he will play the Festival Playground in Silo Park.
Tickets are available now via Ticketmaster here.
"The 22-year-old Toronto native launched his musical career in 2014, releasing R&B & soul songs bathed in ambient electronics. He rose to fame after the release of his EP Praise Break in 2014, which was ranked in the 20 Best R&B Albums of 2014 by Rolling Stone Magazine. It was followed by Pilgrim's Paradise in 2015, which was met with even greater praise, subsequently capturing the attention of both the Canadian and international music markets.
His latest release, Freudian which, along with receiving stellar reviews, has been nominated for Best R&B album and Best R&B performance (Get You) in the 60th annual Grammy Awards, to be announced in February. He was acknowledged twice on Barack Obama's favourite songs of 2017 and his other fans include Stevie Wonder, Liam Gallagher, Chance the Rapper, Shawn Mendes among many others.
Caesar's full catalogue has garnered over 160 million global streams on Apple Music and over 200 million streams on Spotify.
The world has come to understand R&B/Soul music as a multi-faceted genre that transcends soundwaves into the inner core of our existence — a genre that makes listeners feel, rather than just hear. For Caesar, the genre serves as a foundation he builds with gospel nuances, heart-tugging guitar chords and soothing, harmonious vocals.
Conveying moody anecdotes about life's most pertinent lessons – love, loss, faith, desire and determination – Caesar, born Ashton Simmonds and the son of gospel singers, tells a coming-of-age tale that is not only relatable, but genuine."
Load next