Interview: 2020 Must-Know - Dreamer Boy
Interview: 2020 Must-Know - Dreamer Boy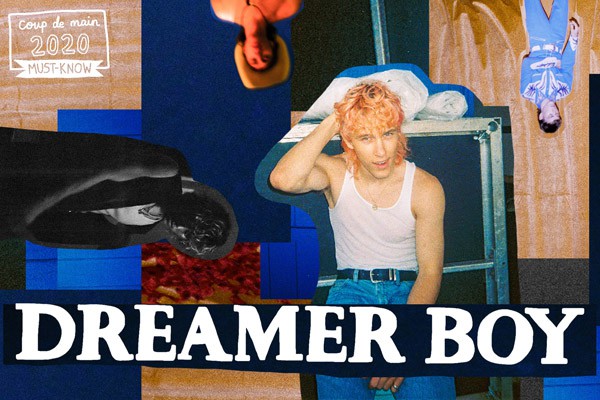 On the debut Dreamer Boy album 'Love, Nostalgia', D.I.Y. pop forerunners Zach Taylor and roommate/producer Bobby Knepper showcased their emotive songwriting talents back in 2018 - masterfully crafting a ten-track record that runs the gamut from punchy self-awareness, to intimate slow jams and starry-eyed contemplation.
Standout song 'Falling For The Wrong One' is the most comforting reality slap you'll ever hear; a truth-talking embrace in song-form that hits when you need it to, but accompanied by the most uplifting of musical soundtracks. Maybe you are your own cure for afflictions of the heart, you'll wonder... but whatever the fix, everything just always seems easier and better after listening to a Dreamer Boy song.
Having just toured Europe with Clairo and Laundry Day, Taylor, a.k.a. Dreamer Boy, is currently working on finishing a new album at home in Nashville, Tennessee, and recently released standalone track 'Puppy Dog' - a wry ode to puppy love in which he sincerely entreats, "I've been waiting for you to see me like I see you / Staring at you with my puppy dog eyes."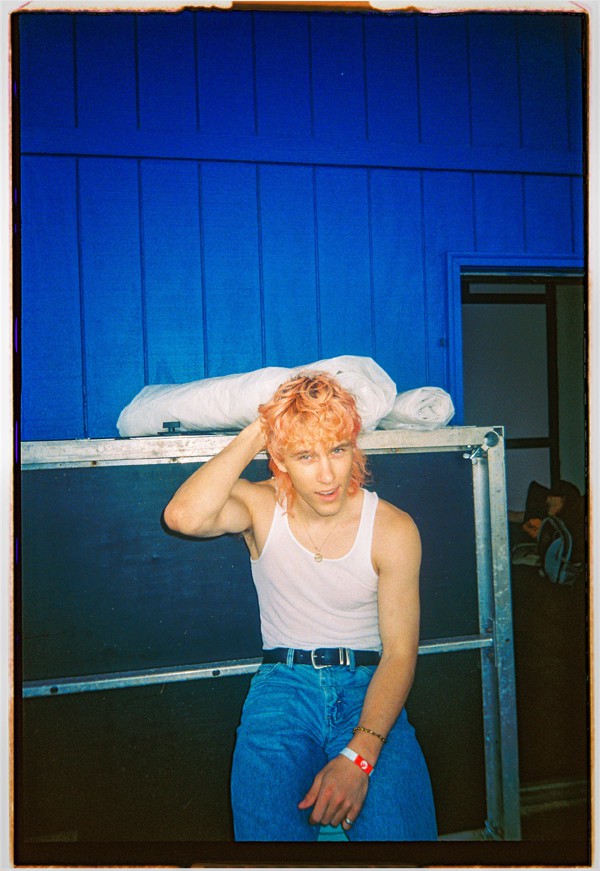 MUST-LISTEN: 'Falling For The Wrong One', 'Puppy Dog', 'Orange Girl', 'Solstice'.
YOU WILL LIKE, IF YOU LIKE: Still Woozy, Hippo Campus, Boy Pablo, Gus Dapperton, Rex Orange County... and cruising in a convertible with the top down and a warm breeze ruffling the fur of your best dog-friend.
COUP DE MAIN: What's it been like touring with Clairo?
DREAMER BOY: Touring with Claire and her team has been so important for my growth as an artist, and for my team. It's been amazing to get to watch her do her thing as the incredible performer and person she is. At these shows, myself and the other openers Laundry Day have been in the mosh pits for her set most nights and that's been a really cool way to meet fans and interact after the shows.
CDM: Have you played your new song 'Puppy Dog' live yet?
DREAMER BOY: Yeah I've had 'Puppy Dog' in my set since as early as March when we were on tour with Omar Apollo. Over the Summer we finished the song and started planning the release of it. The song goes so crazy live, we have been playing it first in the set and it feels good to come out with that kind of energy.
CDM: "I've been waiting for you to see me like I see you / Staring at you with my puppy dog eyes," is a feeling that a lot of people can relate to. What's the hardest thing about being in that 'friend-zone'?
DREAMER BOY: Ahh. The worst part can be just how oblivious the other person might be to your feelings and that can be shitty to just watch them just go about life without you. It's also kind of a fun place to be, it's exciting in a way.
CDM: Now that you've signed to a record label, is it important to you to still retain somewhat of a DIY work ethic with your music?
DREAMER BOY: Absolutely, our label situation is unique and so valuable. I will say, nothing has changed in terms of my personal responsibility to the project and what is being done creatively. I think it's made me want to work harder now that I have the time and resources to do so. My team and I are still the only ones calling the shots, and that's what the foundation will be as this hopefully keeps growing.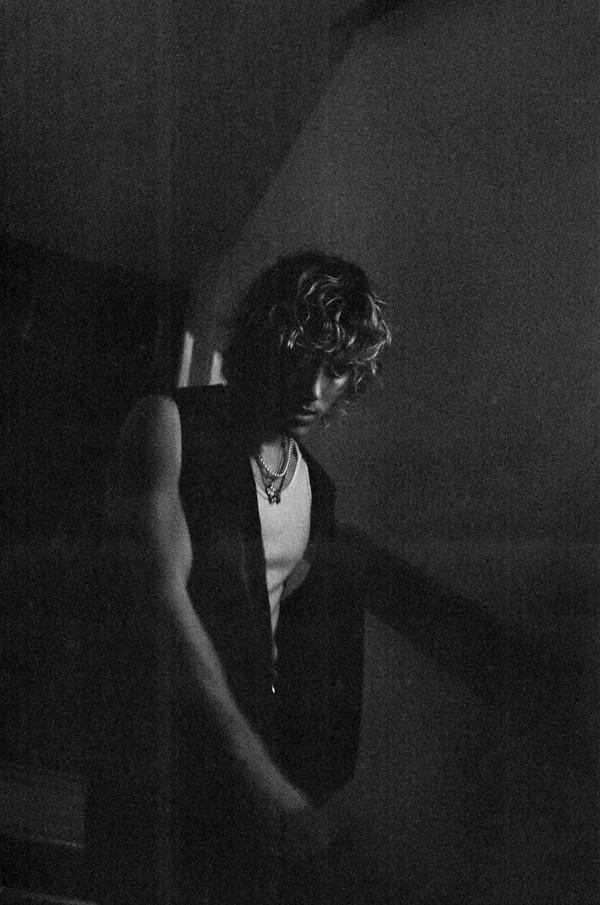 CDM: How does your songwriting process work?
DREAMER BOY: Generally I find that each song comes about in its own unique way. My process could look different each time. I like having a clear vision conceptually of the music I'm working on but sometimes you just start mumbling melodies and phrases and something sticks like three months later. I like to be with Bobby in the studio and help build out the production side of the idea a bit before returning to lyrics.
CDM: Do you write your lyrics specifically for the songs, or do you write poems or prose and then evolve them into song-form?
DREAMER BOY: Lyrics are always the first thing I listen to when I hear music, so it all begins there for me. I think when we start with music first it feels like cadence and melody hit me first and then I can fill in the blank for what my tone and what I'm saying will be. Sometimes I will have lyrics scattered, or structured, before we will begin a music idea to bring it to life - it's always gotta be intentional for me.
CDM: Lyrically, what's your favourite song that you've written?
DREAMER BOY: 'Dreamer' from my last album. I wrote it a cappella one night after watching a movie, and I am so proud of saying exactly what I wanted to say - some of the lyrics are simple and some are specifically personal. I love that balance.
CDM: Listening to 'Falling For The Wrong One' is such an emotional rollercoaster. Do you find it empowering and therapeutic to put your thoughts in musical-form like that?
DREAMER BOY: Yes, making music always helps me to understand myself more. Sometimes it isn't 'til after a song has been written for a few months that I realise exactly what I was saying, which can be a cool way of self-discovery. I also think it's very empowering to be able to go into writing a song knowing exactly what you want to convey and communicate. Like... I know how this made me feel and I want to package it in a way that other people can experience and maybe relate to.
CDM: What do you think is the strongest human emotion?
DREAMER BOY: This is a hard question, but lately I've been feeling like being understood is really powerful for anybody.
CDM: In 'Orange Girl' you say, "Showed her all the music I love / Then I had to go and get my feelings involved," which is such a relatable sentiment. Why is music such a universal bonding experience for people?
DREAMER BOY: We find little pieces of ourselves in the music we love. Sometimes I feel like sharing the music that is dearest to me is also sharing part of myself. Our generation has definitely found a way to identify with the music they listen to, it's self-expression; 'Oh, you love what I love? You must be like me.'
CDM: "Love don't have to try so hard / We both know it could be so easy," you say in 'Simple'. Why do you think humans tend to try and over complicate relationships?
DREAMER BOY: I don't know, I'm still learning how to love myself and also how to love someone else. I think relationships get off when there isn't enough of that. Timing is also really important.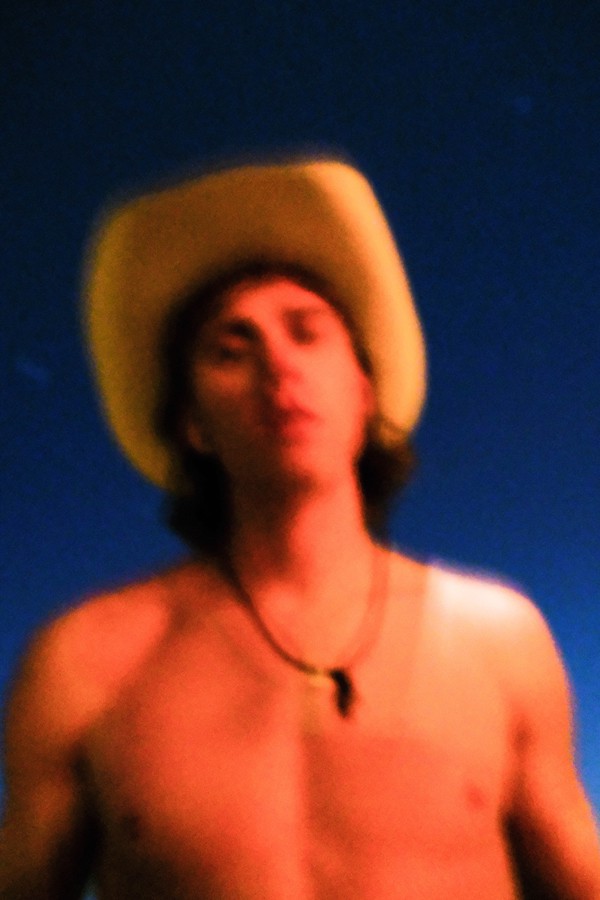 CDM: What do you think is the difference between a good song and a great song?
DREAMER BOY: It's all up to the individual, but for me there are songs that connect so specially to me timing-wise and then forever it is like that song is tied to whatever I was going through. I think any good song could be great depending on who hears it, and what they need to hear.
CDM: At what age did you write your very first song ever, and what was it about?
DREAMER BOY: I was a sophomore in high school and I think I just wrote about how much I liked hanging out with my best friend at the time. Very pure haha.
CDM: What can you tell us about your next album right now?
DREAMER BOY: ALL THE WAYS WE ARE TOGETHER.
CDM: Are you a Pisces? Do you believe in astrology?
DREAMER BOY: Yes I am, and I guess I'm interested in it - sometimes it brings up good things to think about on a personal level and the ways we are all wired differently, but I don't think it like predicts the future or anything.
CDM: If D.R.E.A.M.E.R. B.O.Y. were an acronym, what would each letter stand for?
DREAMER BOY:
Dance
Runner
Easily distracted
Apples
Making things with friends
Enjoy the moment
Relax it's all gonna work out
Be patient
Offer help
You are you just be you
CDM: If you were a country, what would be your national anthem?
DREAMER BOY: 'God Only Knows' by The Beach Boys.
CDM: What's on your bucket-list?
DREAMER BOY: I want be a grandpa and I want to maybe teach one day. Uhhh I want to go to Korea, and I want to have a ranch one day with animals and shit. I would also love to hike in the most beautiful places in the world, idk like Canada, Iceland, New Zealand.
CDM: You're one of our 'must-know' artist picks for 2020… who are yours?
DREAMER BOY: Kate Bollinger, Mk.Gee, Hovvdy, Jack Larsen, Jimi Somewhere, Dreamer Bob, Melanie Faye, Postcard Boy.
Watch the 'Falling For The Wrong One' music video below...
Load next