Erdem x Spring 2017 Ready-To-Wear.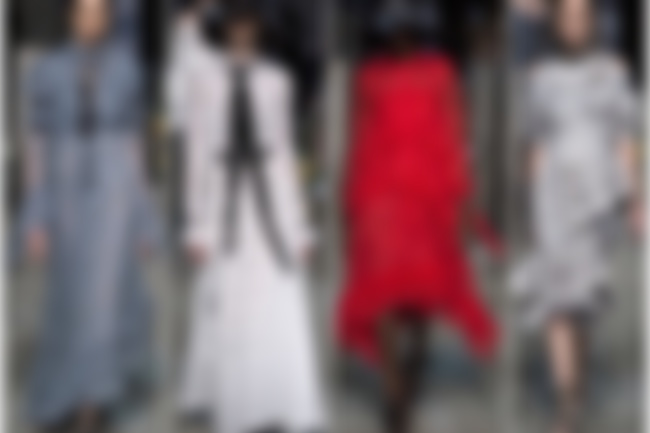 Inspired by the sunken wardrobe of Jean Ker, Countess of Roxburghe - 1642 lady-in-waiting for the wife of Charles I of England, on a secret mission to the Netherlands to sell off some of the Crown Jewels - Erdem Moralioglu secreted clusters of diamonds in the seams and crevices of his Spring 2017 Ready-To-Wear presentation.
I'm coveting the lamp-shade-esque black hats, especially when combined with one of Erdem's white lace dresses - what a look!
Check out some of our favourite runway looks below...