Emma Stone x 'Vanity Fair', December 2014.
Emma Stone x 'Vanity Fair', December 2014.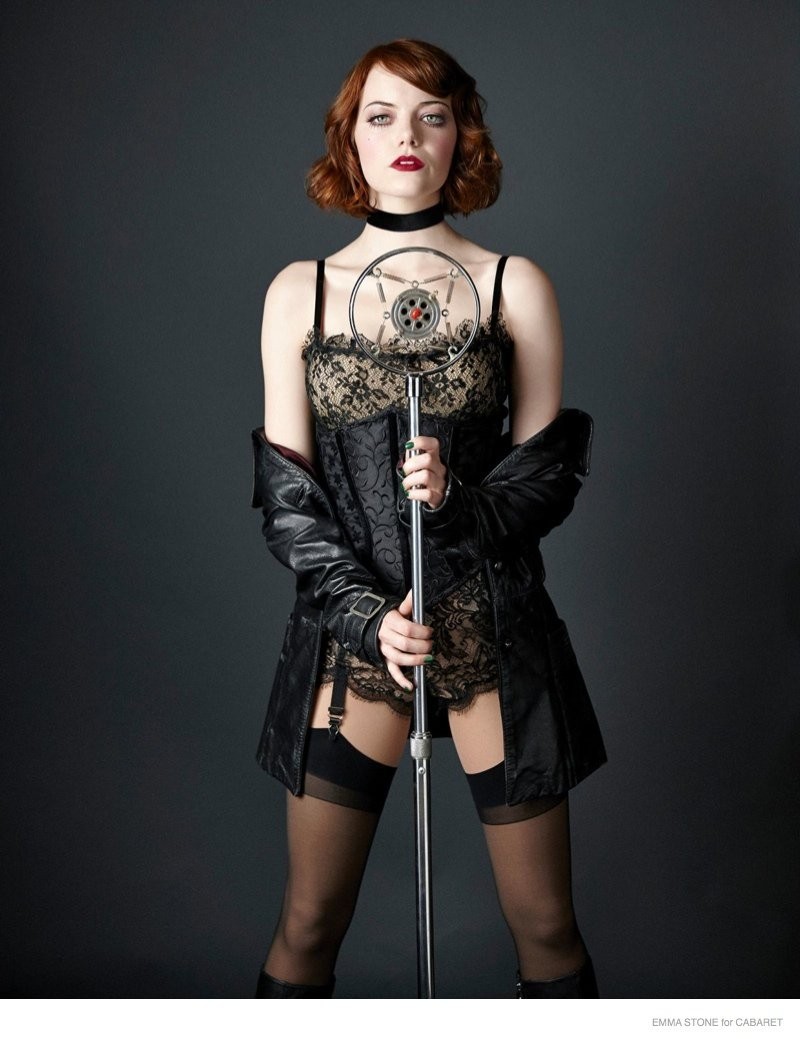 To promote her debut on Broadway in 'Cabaret', Emma Stone features in the December 2014 issue of 'Vanity Fair' dressed in character and photographed alongside other cast-members.
The photoshoot took place at the iconic 'Studio 54' - the show's venue - and features Emma in a range of lingerie outfits posing as Sally Bowles.
It's a role she is so excited to play, telling Vanity Fair that: "I've wanted to play Sally Bowles since I was 10, when I saw Natasha Richardson in 'Cabaret'. I don't think I've ever been so truly obsessed with a character or a story. I can't believe this is actually happening!"
Alan Cumming, who also featured in the shoot said of Emma's talent: "It's unusual for young actresses to get such completeness in a role. Sally is vulnerable, tragic, funny, unlikable, heartbreaking. And then she gets whacked across the face with an epiphany."
Check out the rest of the photos from the shoot below...
Load next