Kendrick Lamar x Reebok sneaker collaboration.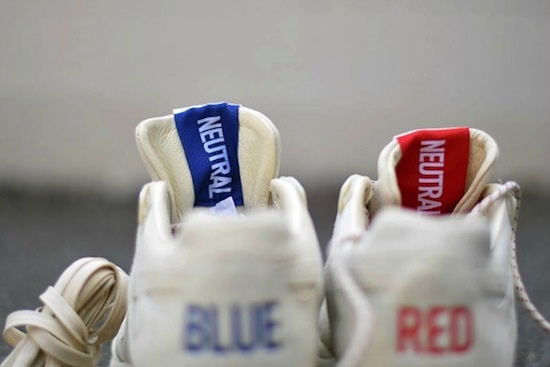 After originally tackling the issue on the cover of his single, 'i', Kendrick Lamar has joined forces with Reebok for his first ever official sneaker collaboration which raises awareness of gang violence in Los Angeles.
Presenting his own take on the 'Reebok Ventilator', Kendrick's design features red accents on one shoe and blue on the other as well as tags which read "neutral", which are intended to push for peace between Bloods [red] and Crips [blue].
Check out images of the sneakers below...