Interview: 2016 Must-Know - Eves The Behavior
Interview: 2016 Must-Know - Eves The Behavior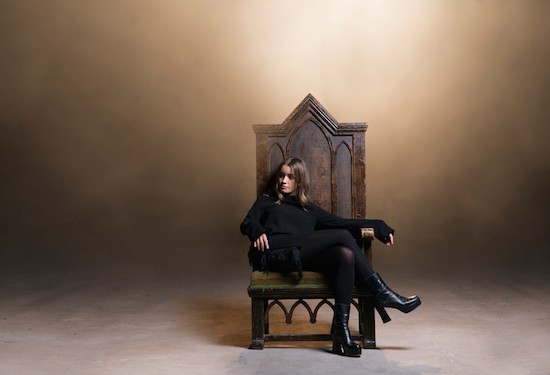 Hannah Karydas - a.k.a. Eves The Behavior - spent 2015 performing at Australia's Laneway and Splendour In The Grass music festivals, already having supported the likes of Courtney Barnett and Sky Ferreira on their 2014 tours of her homeland.
She's also worked with Warpaint's Stella Mozgawa, as well as Chris Walla (formerly of Death Cab For Cutie), and we eagerly await new music come 2016.
"YOU are what makes change."
COUP DE MAIN: I really, really love the lyrics, "We are more than just pronouns / I refuse to be called by a name that keeps dragging me down," from your new song 'Girl'. It's like the feminist version of the idiom: 'Sticks and stones may break my bones, but words will never hurt me.' How do you think we go about changing social norms and conventions that enforce gender stereotypes and especially, belittle young women?
EVES THE BEHAVIOR - HANNAH KARYDAS: I really believe it all stems from self-respect. You don't have to be drenched in it, but having even just the faintest flicker of confidence means you are capable of standing up for yourself. YOU are what makes change. You can't have someone speak for you forever.
CDM: You've mentioned Warpaint's Stella Mozgawa as an important event in your mind-map / timeline of the creation of 'Girl'. What was her particular influence or inspiration upon you?
HANNAH: She gave me confidence! Confidence through a simple compliment. It's funny how it can pass on like that (so if you're ever impressed by someone, tell them). I always thought I was game and fearless, but it turns out I wasn't really. I was scared to try. Stella is living her life as a woman like a total badass because of her skills. And I learn so much from her because of that.
CDM: How does your songwriting process work?
HANNAH: It's different every time, like a bag of Liquorice Allsorts. Usually though, words begin everything.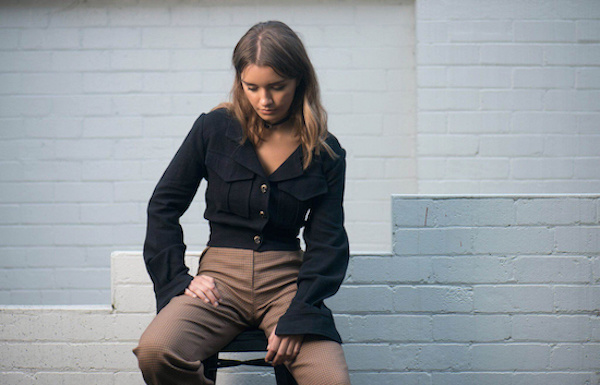 CDM: Do you write your lyrics specifically for the songs, or do you write poems or prose and then evolve them into song-form?
HANNAH: I guess I don't look at it that way. I just like exploring meaning, feeling, with words. Sometimes that grows a melody and sometimes it doesn't. It's best not to overthink.
CDM: Lyrically, what's your favourite song that you've written?
HANNAH: 'Girl'. 
CDM: What do you think is the difference between a good song and a great song?
HANNAH: Oh, can that even be explained?
CDM: If you were a country, which song would be your national anthem?
HANNAH: Can I mix every national anthem up into one song? A no-nation song.
CDM: You recently drew some of your female heroines to accompany the release of 'Girl'. How important or unimportant do you think visual accompaniments are to music?
HANNAH: Couldn't do anything without them. The visual industry is the next industry to be unlocked. Audio got unlocked a while ago, it'll keep doing its current thing for some time. But visual is just on the brink of becoming something spectacularly new and it's awesome being around for that.
CDM: If E.V.E.S. were an acronym, what would each letter stand for?
HANNAH: Oh some vague medical condition name like: Egotistical Volunteering Entrepreneur Syndrome.
EVES THE BEHAVIOUR's single 'Girl' is out now - click HERE to purchase it via iTunes.
Watch the 'Girl' music video below...
P.S. Click HERE to check out more of CDM's 2016 Must-Know artists in CDM Issue #17!
Load next