Interview: George Ezra on real honesty, solo adventures & Paddington Bear.
Interview: George Ezra on real honesty, solo adventures & Paddington Bear.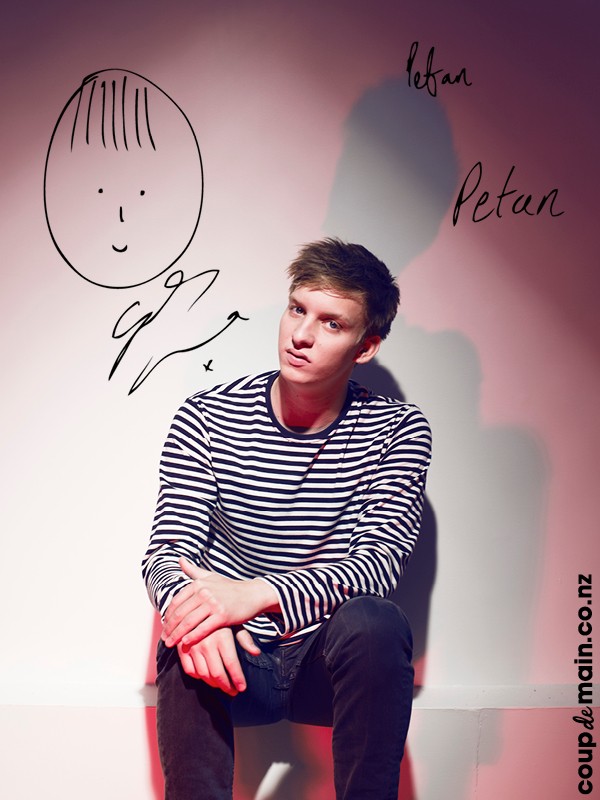 Since George Ezra - who jokingly refers to himself as Geoff on his Twitter - placed fifth on The BBC's annual 'Sound Of 2014' poll back in January, the 21-year-old Brit has gone on to land himself a #1 (and Gold) single in New Zealand with the irrepressibly buoyant 'Budapest'.
'Budapest' is lifted from the Hertford-born singer-songwriter's debut album, 'Wanted On Voyage', which was largely inspired by a solo pilgrimage around Europe last year. Ezra says: "I went to Paris, Amsterdam, Copenhagen, Malmo, Vienna, Milan and Barcelona. It's the first time I've ever done anything for a long period of time entirely by myself. And I loved it. It turns out that I quite like myself."
He further explains that: "It was my way of dealing with the pressure of having signed a record deal. I panicked a little. The problem was I was living in Bristol, traveling to London or supporting other artists on tour and not seeing anything new. It would have been fine if anyone had wanted songs about First Great Western trains and how expensive their sandwiches are. Otherwise, something needed to happen."
And evidently, many an adventure did happen, as wittily (and sometimes wryly) narrated in the lyrics of his 'Wanted On Voyage' album, which reference the journaled sights and sounds of Ezra's O.E. in his trademark sarcastic humour.
"…The only thing that makes something real, is honesty in someone. I have realised I have to be quite selfish with music, because if I don't like it then I am wasting my time playing it…"
COUP DE MAIN: Welcome to New Zealand! How have you found your time here so far?
GEORGE EZRA: I've had a good time. It's been real brief, we got here not yesterday but the night before, then we had yesterday and leave today in a few hours.
CDM: True story… we were on the phone to you earlier this year and you hung up on us right after we asked you if you'd come visit us in New Zealand. I guess you were just trying to build up suspense?
GEORGE: <laughs> Was it a phoner? The worst thing is, they think it is a good idea for me to do phoners while I am travelling, but it is actually the worst idea because I lose signal. Sorry about that, but I'm here now!
CDM: I was sad to hear that you were exploring Byron Bay at the same time as me during Splendour In The Grass last year. We could have begun this newfound friendship of ours sooner than today.
GEORGE: Oh it wasn't last year, it was about four years ago. It was when it was in Woodford. I have been; it seems cool. I'd like to go back there some time.
CDM: Well since you didn't get to go to Splendour In The Grass whilst you were there, if you could curate your own music festival, who would you want to play and what would the festival be called?
GEORGE: I was thinking about this… I would have to pick my favourite people I have seen at festivals. A festival isn't a festival unless Seasick Steve is playing, he always has to play a festival. I saw The Rolling Stones at Glastonbury a few years ago, I'd love to get them… I'm talking like this is realistic, like I am actually going to put on a festival. The Streets, I would like to see them at a festival, that would be cool. To be honest, I would leave it to someone else to book and I'd go as a punter, I'd go as if I had bought a ticket. It would be called 'Ez Fest'.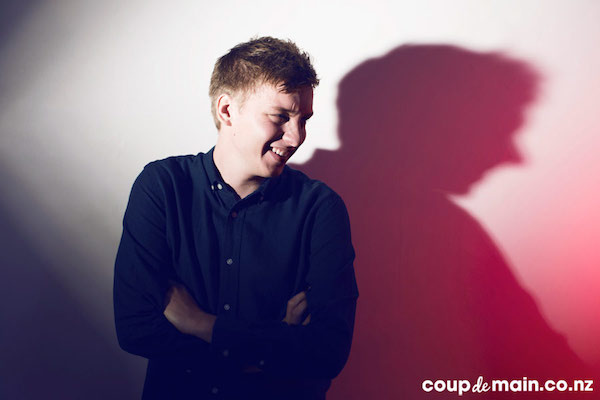 CDM: So I pretty much decided that you were a rad human being as soon as I realised that the title of your album references the label on Paddington Bear's suitcase. Was that deliberate?
GEORGE: Yeah that was when I first saw it. I am a big fan of Paddington Bear - I love him - but then I found out people used to write 'Wanted On Voyage' on their hand-luggage when boarding boats. So if you are travelling by boat for a long time, decades ago, they would write 'Wanted On Voyage' which meant what you wanted on your person to have, and the rest would go on your cargo. I like the idea of people wanting the album on their journey. I wrote a lot of the album on a journey - not a metaphorical journey; I was travelling - so I thought that would be nice.
CDM: That's a lovely sentiment. Listening to your album, it sounds like you did a lot of soul-searching whilst writing the songs. Did you discover anything new about yourself during that process?
GEORGE: I went out for a month just around Europe on trains, and the whole point was I deliberately wanted to go by myself and see if I could spend time by myself. I don't think people often get the opportunity to spend a month, or even less than that, by themselves. I think that was the most important thing; I think I just learnt to relax. My whole life I've been someone that needed someone next to me to poke and annoy. It was nice to learn that I could just spend time by myself. The idea of being by yourself for a long period of time can be quite daunting, but it was really nice, I liked it.
CDM: Do you find it easy or difficult to be creative while travelling?
GEORGE: I find it easy to be creative, but only with writing. It is easy because you can literally just document what you are seeing, even if it seems mundane at the time, and when you come back to it - the stories, characters - for songs it is perfect.
CDM: Do you write your lyrics specifically for the songs? Or do you write poems or prose and then evolve them into song-form?
GEORGE: No, I don't write lyrics specifically for songs. I don't have my book on me right now, but a lot of the time it is just nonsense. The nice thing is that I know no-one has to read it if I don't want them to so if it is rubbish then it doesn't matter, it is just playing around and trying things out. I think lyrics are the most important thing to me in music. Melody is where I struggle a bit - I still love it but it is a bit harder for me. Once I have one set of lyrics, I like to try them with different things.
CDM: What's your idea of nirvana? Like your perfect ideal or idyllic state or place?
GEORGE: I'm pretty easy-going, wherever I am. I grew up in a place where it was two minutes and you're in the countryside and half-an-hour and you're in the city-centre kind of thing by train. But I think I prefer the countryside bit of it. I think that is in me a bit, I like that.
CDM: Some musicians find it easier to communicate through music than talking - do you feel that way too?
GEORGE: I don't know about communicating. I don't feel I can communicate easily through it, but I feel I am most relaxed and comfortable when I am playing live. I don't know if I am communicating anything to anyone else.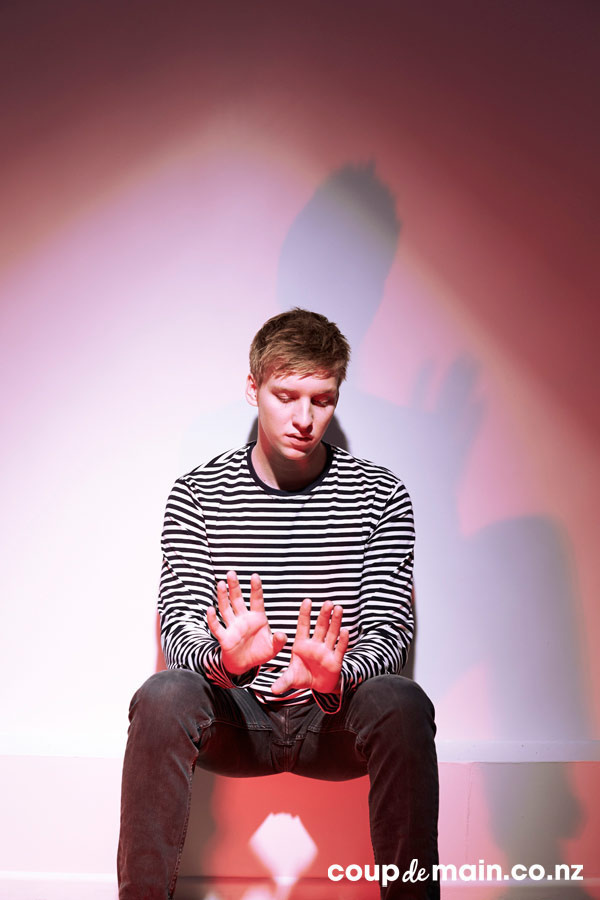 CDM: You seem to be quite fond of the word 'treasure' - it's in the lyrics of both of the first two songs on your album. Are you a pirate?
GEORGE: It is innit! I hadn't even thought about that. If only. That would be great!
CDM: Seriously though, what do you consider to be your life's treasure?
GEORGE: Family and friends.
CDM: Do you think it's important or un-important for music to be 'real' and 'authentic'? And what do you think defines 'real' and 'authentic' music?
GEORGE: I think it is important for some music to be real and authentic, and I think it is important some music not to be. Both are necessary. The only thing that makes something real, is honesty in someone. I have realised I have to be quite selfish with music, because if I don't like it then I am wasting my time playing it. In that sense, it is real to me and I just have to hope that other people enjoy it.
CDM: Would you say you wear your heart on your sleeve?
GEOGE: No, I think a lot of the songs on my album are based on characters or things that I have seen. I know that I can connect with it because it has come from my hand - I have written it and I know that. I can't imagine… though, there are some things you keep to yourself.
CDM: At what age did you write your very first song ever, and what was it about?
GEORGE: I was thirteen and I can't remember what it was about. I remember it was called 'Wishing Well'… oh god, it could have been a hit. I can't remember it! I know it was a bass guitar - I think I can remember that, but I can't remember the lyric for it.
LIFE TIPS, IF YOUR NAME IS GEOFF: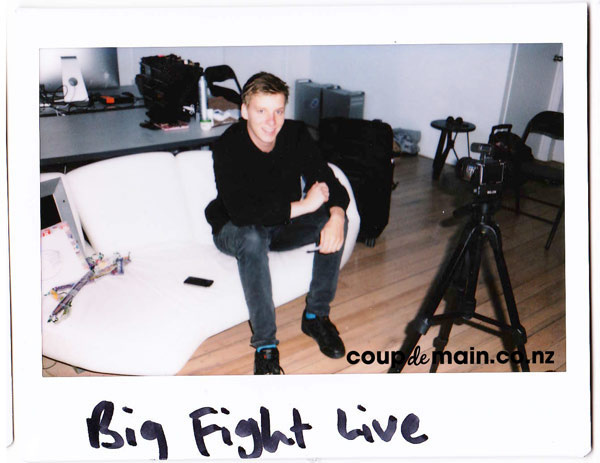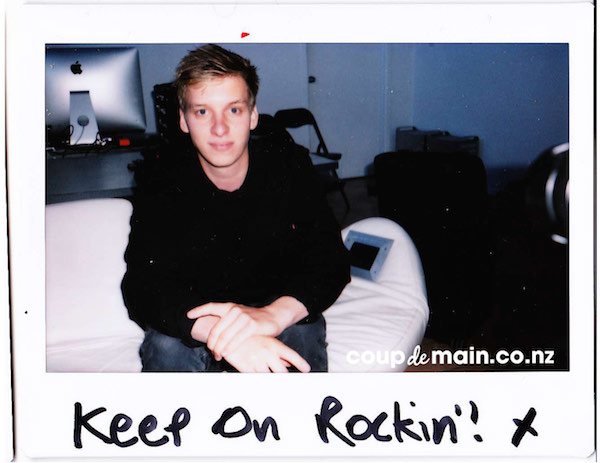 CDM: We're now going to play a game of 'True or False?'. I'll read out a statement and you tell me if it's true or false... Carrots are your favourite kind of vegetable.
GEORGE: True.
CDM: You are actually a muppet in human-form.
GEORGE: False.
CDM: The first show you ever went to was S Club 7.
GEORGE: True.
CDM: Your scar is the source of all your superpowers.
GEORGE: True.
CDM: The character of Andy Davis in 'Toy Story' was based off the childhood of George Ezra Barnett.
GEORGE: False, he seems a bit soft.
MY FAVOURITE EMOJIS: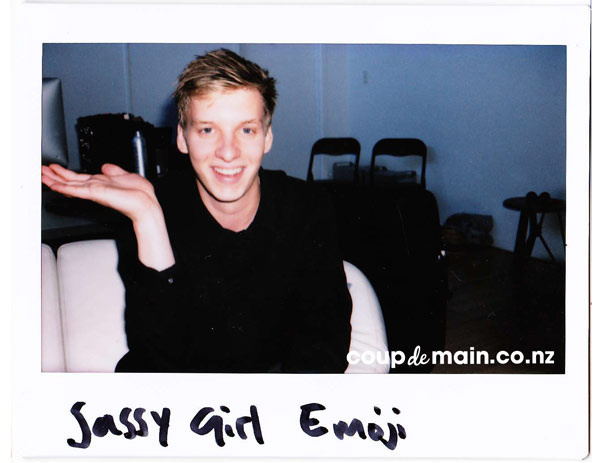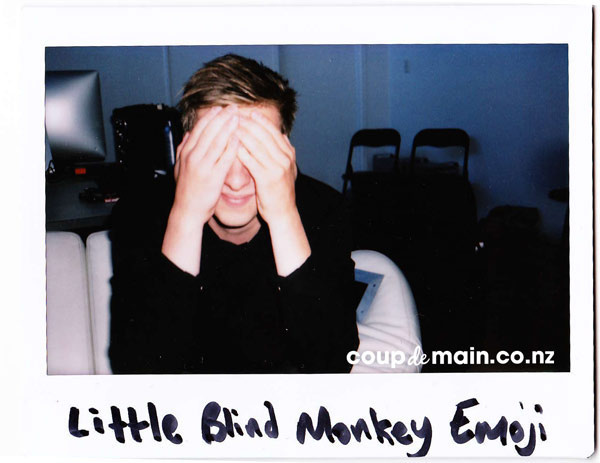 CDM: What's been your highest-scoring word in scrabble ever?
GEORGE: I don't know… I do love it. I think once I did 'Quest' and the 'Q' was on the triple-word and the 'T' linked up to make another word. I remember that got me quite high.
CDM: If you could pick any five people - living or dead - to be in your entourage, who would you choose?
GEORGE: David Attenborough and Stephen Fry. I'd keep them in the back, chatting to each other. Who else? Johnny Cash, Paddington Bear and fifth, probably my sister. She comes everywhere with me anyway so it would be weird if she was not there.
CDM: What is your spirit animal?
GEORGE: Hmmm… what is an animal that can do a lot? Swim, fly and live in the woods? Maybe a bear, a little bear.
CDM: What's left on your bucket-list that you'd really like to achieve?
GEORGE: I've never really had a bucket-list, I like things to come along. Maybe to write a bucket-list.
IF I HAD A DAY OFF IN NEW ZEALAND, I WOULD WANT TO GO ON: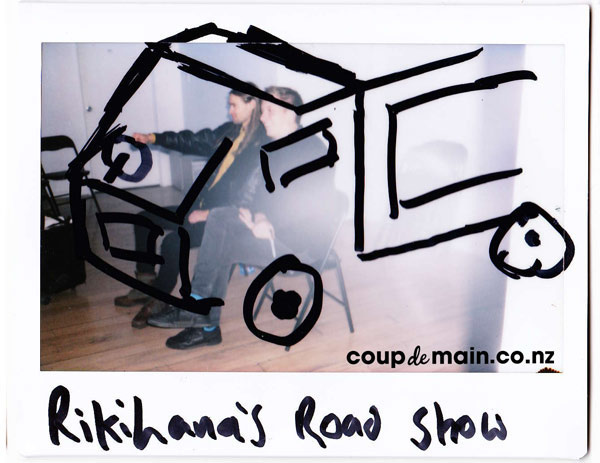 George Ezra's debut album 'Wanted On Voyage' is out now - featuring the singles, 'Did You Hear The Rain?', 'Budapest', 'Cassy O' and 'Blame It On Me'. Click HERE to purchase it now via iTunes.
Click HERE to read our interview from earlier this year with George.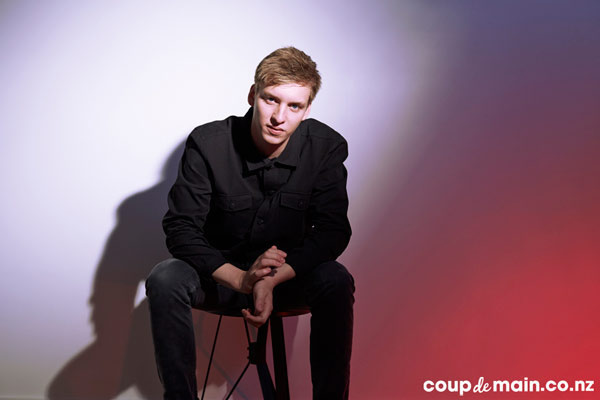 Watch the 'Blame It On Me' music video below…
Load next