Win: 'Captain America: Civil War' on DVD.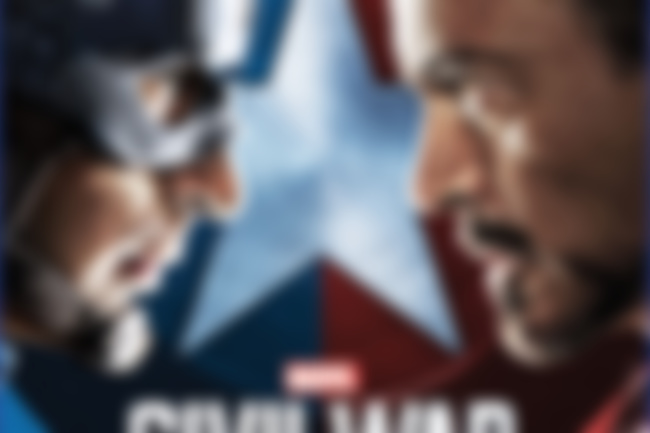 "Marvel's "Captain America: Civil War" finds Steve Rogers leading the newly formed team of Avengers in their continued efforts to safeguard humanity. But after another incident involving the Avengers results in collateral damage, political pressure mounts to install a system of accountability, headed by a governing body to oversee and direct the team. The new status quo fractures the Avengers, resulting in two camps—one led by Steve Rogers and his desire for the Avengers to remain free to defend humanity without government interference, and the other following Tony Stark's surprising decision to support government oversight and accountability. Get ready to pick a side."
To celebrate the release of 'Captain America: Civil War' on DVD, we've got two copies of the film on DVD to give away.
Find out how to enter below…
HOW TO ENTER:
1. Follow @coupdemain on Twitter and 'like' Coup De Main on Facebook for all your film updates and news:
twitter.com/coupdemain | facebook.com/coupdemainmag
2. Tell us why you want to own 'Captain America: Civil War' on DVD.
Make sure you're following Coup De Main on Facebook [HERE] and Twitter [HERE] for all the latest updates and competition announcements!
Watch the trailer for 'Captain America: Civil War' below...
TERMS & CONDITIONS:- This competition is only open to people with a New Zealand postal address. The two winners will be chosen from all eligible entries received by Coup De Main before September 23rd, 2016. The winners are not up for discussion/negotiation. Coup De Main's judgement is final. Multiple entries per entrant, will be accepted. Prizes cannot be exchanged for cash or other property. The prize is: 1 x 'Captain America: Civil War' DVD per competition winner. Prizes cannot be exchanged for money. Entries belong to Coup De Main Limited and may be used by the company for marketing and promotions. Coup De Main reserves the right to alter the terms and conditions and all relevant materials/details of this competition at any point in time.