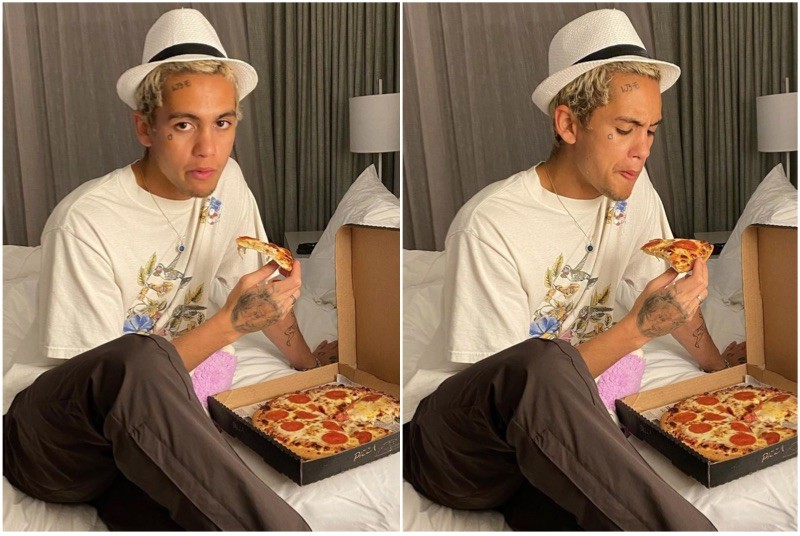 Dominic Fike recently performed an intimate set for the virtual Springfest 2021 live stream, opening with his reimagining of Paul McCartney's 'The Kiss Of Venus', and closing with 'Socks' from 2018's 'Don't Forget About Me, Demos'.
Towards the end of the set, Fike also debuted a poignant new song that he wrote recently, 'Maniac', which poses the question: "What's worsе, the lonely or the fame?"
Watch Fike perform the new song below, as well as the full live set...
And in other Fike news, he has today launched a new collection of merch: