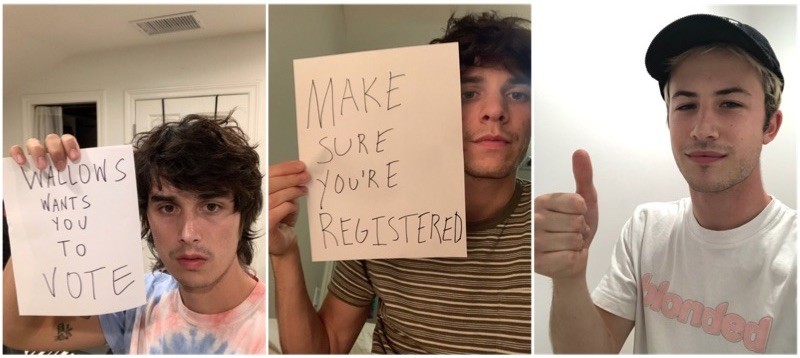 Continuing their roll of endless 'Are You Bored Yet?' puns, Wallows today ask, "Are you registered yet?", in support of National Voter Registration Day in America - offering a free download of a never-before-heard song, 'Bad Remake' (the last to be released from their 'Nothing Happens' album sessions).
Non-American fans can still download the song for free today, after pre-saving the band's forthcoming 'Remote' EP on Spotify or Apple Music.
Click here for more info or here to learn more about HeadCount ("a non-partisan organisation that promotes participation in democracy through music, culture, and digital media").