Panic! At The Disco's Brendon Urie pledges one million dollars to GLSEN to support LGBTQ Youth.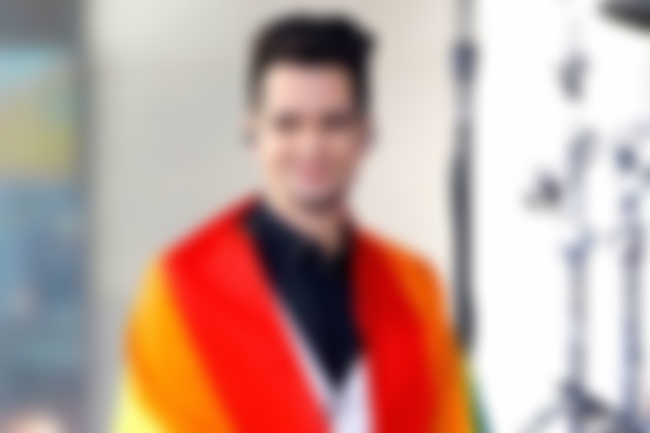 Panic! At The Disco's Brendon Urie has partnered up with GLSEN (the Gay, Lesbian and Straight Education Network) - America's largest LGBTQ advocacy group focused on creating a safe and inclusive environment for students from kindergarten to 12th grade - to establish GSA (Gender & Sexuality/Gay-Straight Alliance) clubs led by students in every high school across America, and pledged a one million dollar gift to GLSEN through his Highest Hopes Foundation to assist the schools in providing the resources and training needed in order to implement the programs.
About the alliance, Urie says: "Launching the Highest Hopes Foundation with GLSEN as our first cause feels natural to the DNA of P!ATD, I am beyond excited to see what we can do together. Some of the most inspiring leaders out there right now have come from GSAs. Working firsthand with GLSEN, student leaders everywhere, and all my fans, I want to make sure that every one of our future leaders out there has the support they need to form their own GSA and begin their work to make a better world."
Read more about GLSEN here.
It's also been announced that Panic! At The Disco will donate $1 to the Highest Hopes Foundation for every ticket purchased to the North American leg of their Pray For The Wicked tour.
About his Highest Hopes Foundation, which he launched this week, Urie says:
"Every single day, all of you show me strength, courage and motivation, and as a result it felt important to create something to show you that I see all of wonderful things you're doing out there in the world. With that being said, I want to join in on the fight for those who cannot fight for themselves. Today I present to you the Highest Hopes Foundation, created to support the efforts of non-profit organizations that lead, develop, and advocate support for human rights. This is dedicated to all people + communities who are subject to discrimination or abuse on the basis of gender, race, religion, sexual orientation + gender identity.
To kick things off, we'll be donating $1 from every U.S. ticket purchased for the Pray For The Wicked Tour to the Highest Hopes Foundation. Start spreading the love by texting GIVE to 50555.
All my love,
B, P!ATD"
Stream Panic! At The Disco's brand new album 'Pray For The Wicked' below (and click here to read our new interview with Brendon Urie while you're at it):