Review: Halsey's 'Badlands' album.
Review: Halsey's 'Badlands' album.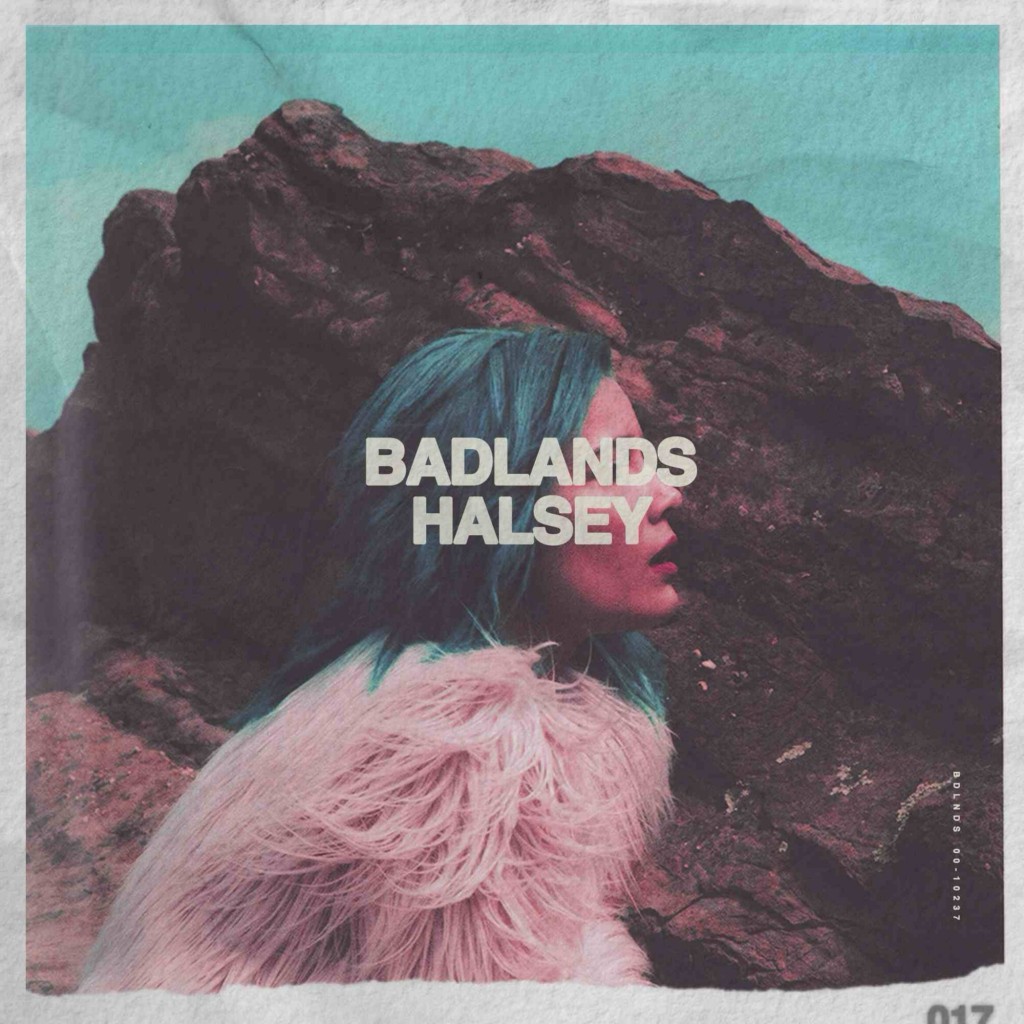 Halsey is a powerhouse; a blue-haired, one-woman phenomenon with over half a million Twitter followers and a veritable arsenal of crystalline pop songs at her disposal. Her debut album has been keenly anticipated, not only by her dedicated fanbase, but also the many casual listeners whose ears have been pricked by the pop perfection of her early offerings. It's finally here, and with it comes the confident assertion that it was worth the wait. The deluxe format yields a whopping 16 tracks, yet somehow still manages to be a completely cohesive body of work. 
Opener 'Castle' is, without a doubt, one of the album's highest points. Choral samples lifted from an 'Agnus Dei' are bravely paired with richly textured electronic production. The risk pays off, resulting in a track that not only surpasses everything Halsey has released to date, but almost every other pop song we've heard this year. The fact that she's using this as an opener hints that what's to come has to be pretty stellar.
Whilst we already knew 'New Americana' is a killer, follow-up 'Drive' is a slow jam that revels in its own uniqueness to provide another of the album's most perfect moments. Glittering synths overlay an ominous industrial backing, whilst a mysterious male vocal slips in to complement Halsey's own. It's reminiscent of the feeling when a crazy party starts to wind down; a dreamy eye at the centre of the storm.
In terms of sound, 'Roman Holiday' has to be one of the most traditional pop songs of the album. As ever, the lyrics tell another story, brimming with imperfect realism even as those now-familiar synths reach a heady climax. The flow into punchy second single 'Ghost' and following track 'Colors' is pretty much unbroken, the latter seemingly unsure whether it's a love song or a diss track. Either way, it's a warm pop ballad that can't help but invite radio play. Its second instalment, 'Colors pt. II' is perhaps more exciting, a reverb-laden remixed segment that somehow snuck onto the tracklisting disguised as an interlude.
'Strange Love' isn't messing around. Not only is it one of the album's heaviest tracks, it's also heavily explicit. "Everybody wants to know if we fucked on the bathroom sink, how your hands felt in my hair, if we were high on amphetamines," is a bold opening line, yet the rest of the song manages to follow in kind. It feels like a response to the frustration of celebrity, revelling in the "beauty of a secret" as Halsey remembers she doesn't "have to fucking tell them anything, anything". It's indisputably one of the most lyrically powerful offerings on the album.
'Coming Down' is at once memorable and classic, the odd controversial lyric slipped into a love song that drips with confused yearning. Follow-up 'Haunting' is more of the same, this time structured around a danceable beat, whilst 'Gasoline's neatly plucked strings and clever rhymes offer another side to Halsey all over again.
Penultimate track 'Young God' showcases some of Halsey's strongest lyrics - "If there's a light at the end, it's just the sun in your eyes." Once or twice it teeters dangerously close to cliché, yet whenever the brink is approached everything is reeled back to sparkling originality. The same is true of this edition's closer, 'I Walk The Line', a showstopping Johnny Cash cover. It doesn't simply do justice to the original, but carves its own niche as one of the most unique tracks this album has to offer.
'Badlands' is an unstoppable onslaught of pop perfection. Whatever your opinion on Halsey, even the hardest of hearts is bound to be won over. This is just the beginning for what has to be one of today's brightest rising stars.
Track listing:
Castle
Hold Me Down
New Americana
Drive
Hurricane
Roman Holiday
Ghost
Colors
Colors pt. II
Strange Love
Coming Down
Haunting
Gasoline
Control
Young God
I Walk The Line
Halsey's debut album 'Badlands' is out this Friday (August 28th) - click HERE to pre-order now.
Click HERE to read our latest interview with Halsey!
Load next