Introducing: Superorganism + their breakout single 'Something For Your M.I.N.D.'.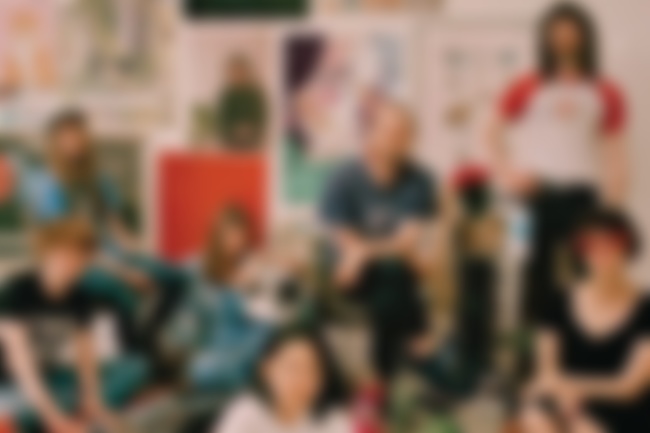 After releasing their debut undeniably catchy song, 'Something For Your M.I.N.D.' onto streaming platforms back in January of this year, and receiving love via the likes of Frank Ocean and Vampire Weekend's Ezra Koenig, the eight-piece collective Superorganism have gone on to drop a band-directed music video for the song.
Since January, they've released two more songs in the form of 'Nobody Cares' and 'It's All Good' (the latter of which was premiered on Matt Wilkinson's Apple Beats 1 radio show):
The group - made up of members from London, Japan, Australia and New Zealand (featuring all four members of NZ band The Eversons) - are set to make their live debut over the coming months:
September 22 - Reeperbahn Festival - Hamburg, Germany
October 5 - Village Underground - London, UK
October 14 - Band On The Wall - Manchester, UK
October 21 - Primavera Club - Madrid, Spain
October 22 - Primavera Club - Barcelona, Spain
October 28 - London Calling - Amsterdam, Netherlands
November 2 - Beacons Metro - Leeds, UK (with Jungle)
November 17 - Sonic Visions Festival - Luxembourg
December 12 - House Of Yes - Brooklyn, NY
December 14 - The Moroccan Lounge - Los Angeles, CA
In a statement about 'Something For Your M.I.N.D.', Superorganism's Orono say: "SFYM was created purely online. My buddies in London sent me the demo on Facebook, then I wrote the lyrics and recorded the vocals on Garageband via my Macbook microphone in about an hour or two... then it was pretty much done! We just had to add a couple of key missing ingredients to the mix: some sweet backing vocals, a sick artwork, Tucan's magical touch to make the track sound even more dope, and chemical X.
We're more than excited to bring this song to back to life (officially) and to let it, once again, fluoresce on the dark corners of the Internet."
Watch the 'Something For Your M.I.N.D.' music video below…