5 reasons you need to see Tegan And Sara live in NZ this March.
5 reasons you need to see Tegan And Sara live in NZ this March.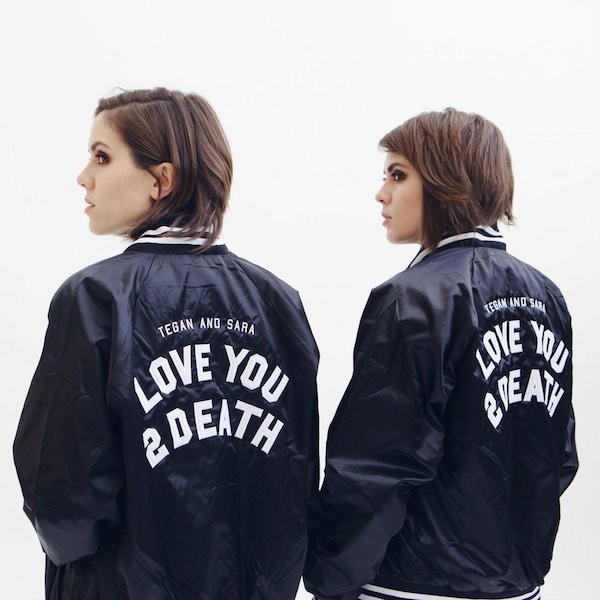 We couldn't be more excited about the announcement of Tegan And Sara returning to New Zealand this March - their first official headlining gig in the country since 2005, FYI - so we've decided to compile a list of reasons why you don't wanna miss out on this show.
Firstly, here's the official on the show:
"Indie-pop duo Tegan And Sara have announced they are returning to our shores, playing one show only at Auckland's Bruce Mason Centre, Saturday 11 March, 2017. Continuing their Love You To Death tour in support of their eighth studio album, which was released back in June, the show marks the first true chance for Kiwi fans enjoy a full set from the pair, last in New Zealand to open for Jack Johnson in 2010.
Known for constantly reinventing their sound, firstly from their acoustic roots to indie rock royalty and now into a transcendent pop vibe, Love You To Death has seen Tegan and Sara globally embraced by the mainstream, playing shows across Europe, Asia, Central and South America, as well as a full North American tour. Vibrant and visionary with explosive production, the ten-track album is a serving of 2016 pop at its absolute best.
The Canadian twin sisters have racked up an impressive collection of numbers in their 17-year career, selling more than one million albums, earning one Double Platinum and seven Gold certifications, taking home three Juno Awards, claiming two Polaris Prize nominations and a Grammy nomination. Effortlessly spanning the boundaries of genre and culture, Tegan and Sara have hit the top of their game, with no signs of slowing."
Now, here are 5 reasons to see Tegan And Sara live:
#1. The duo recently took to NPR's Tiny Desk Session to perform a series of new songs ['Stop Desire', 'Boyfriend', '100x'], as well as 'Closer'. It's just as good as you'd expect - watch the session below:
#2. They also recently released a performance of 'Closer' for #Bedstock, "The world's first in-bed music festival, to raise awareness and funds for MyMusicRx, a program of the Children's Cancer Association. MyMusicRx delivers the healing power of music to kids and teens facing cancer and other serious illnesses."
Watch the performance below:
#3. When we spoke to Tegan earlier this year about the new album, and playing the new album live, she had the following to say:
"It feels really nice to stand on stage without a guitar too. For so many years we were so focused on becoming better guitar-players and putting on a big sounding rock show. Sometimes I felt trapped behind my guitar. It has been super liberating to remove them and play more piano and experiment with samples and samplers. I feel more exposed and closer to the audience too.
With the back-catalogue we have, and the natural ability to tell stories and entertain, it definitely feels like we have more than enough material to entertain. We still pour as much money into lights, sound, and the band as we can, and choosing the right venue is always important to us too, but we definitely recognise that our audience isn't looking for a big pop show with costume-changes and dancers - they seem to just want us. Which is great. Works out well for us. :)"
Read our full interview with the band here.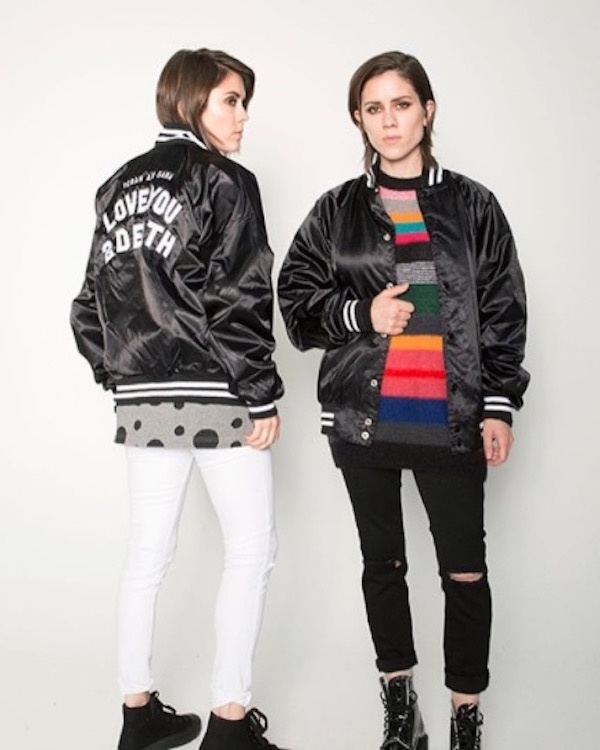 #4. In an interview with Fuse, the duo spoke about being in the music industry for 17 years, and how things have changed over the years:
#5. Tegan And Sara just announced that they've launched a new foundation for LGBTQ Girls and Women - a foundation which they researched and started working on while on the 'Love You To Death' Tour.
About the foundation, they say: "In the fall of 2016 we traveled across North America touring our new record, Love You to Death. We played shows every night, but it was also an important listening and learning tour for us. Every day we read your letters. We met with local fans, youth activists, researchers, legislators, and nonprofits working tirelessly to promote LGBTQ equality. We were deeply inspired by their work. The list would be too long if we mentioned everyone who generously spent time with us, but a special thank you to GLAAD, Oregon Governor Kate Brown, the LA LGBT Center, Equality North Carolina, the Audre Lorde Project, the Astraea Foundation, and the Williams Institute. We learned a great deal from you all, including much more about the needs of LGBTQ people in North America. We learned that the lack of federal funding for LGBTQ services, limited training for doctors about the needs of their LGBTQ patients, and severe workplace discrimination are disproportionately affecting women. Most importantly, we learned that LGBTQ women and girls are feeling overwhelmingly rejected and left behind."
Learn more about their work and the foundation here.
Tickets to Tegan and Sara's Auckland show are on sale now - click here to purchase.
Watch the 'Dying To Know' music video below…
P.S. Read our latest interview with Tegan and Sara here.
Load next