Watch: The 1975's Matty Healy co-host BBC Radio 1 Breakfast ft. Tom Daley.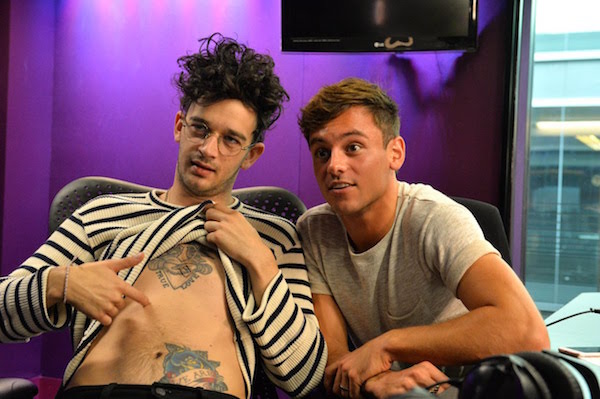 Matty Healy of The 1975 recently helped out BBC Radio 1's Nick Grimshaw by co-hosting the Breakfast show earlier this week, and was joined by Olympic athlete Tom Daley too.
They discussed a number of topics, from peeing in the pool, to Tom's favourite desserts. It was all very exciting.
Watch the Tom Daley interview below, and listen to the entire show here if you like…