The 1975 model suits for GQ magazine.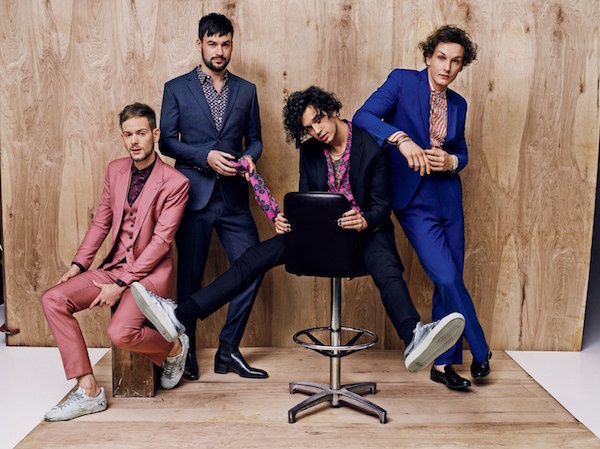 The 1975 model some sharp Summer suits in GQ magazine's new "Some Of The Most Stylish Men In Existence" feature, with Adam Hann killing it in a three-piece Dolce & Gabbana number, and the rest of the band styled in Saint Laurent by Hedi Slimane and Z Zegna.
In the brief accompanying interview, frontman Matty Healy demonstrates usage of two of his favourite words ('juxtaposition' and 'composite') yet again: "It's all about juxtapositions, isn't it? Like my hair: I don't really do anything with it, but then I'll contrast that with a sharp bit of tailoring and sneakers. I'm a complete composite!"