Charli XCX - 'Famous' music video.
Charli XCX - 'Famous' music video.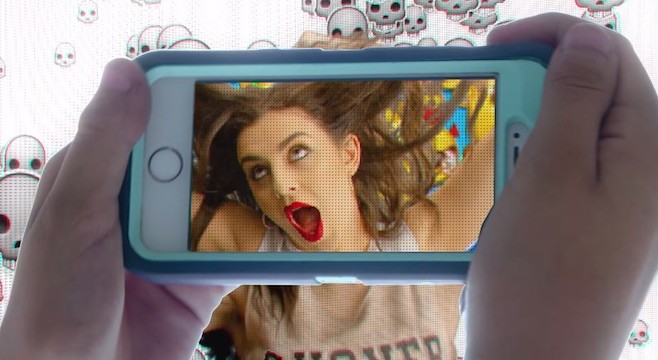 Following her teaser video yesterday, Charli XCX has released her music video for 'Famous', lifted from her sophomore album 'Sucker'. The music video is presented by the YouTube Music Awards.
The video follows a Charli XCX fan trying to sing and dance along to the song, but her failing iPhone and iPad battery causes difficulties along the way.
Directed by Eric Wareheim, the video gets gradually darker as it comments on internet culture and how we watch things through screens - and features Charli dancing with scabs all over her face. It's interesting, to say the least..
About the new video, Charli says: "I love Eric Wareheim and I was so excited when I found out he wanted to work with me. I don't need to explain the video - just watch it. It's gross. #internetlyf #yolo #letmetakeaselfie."
Watch the 'Famous' music video below…
Load next