Frank Ocean's new album may be coming soon.
Frank Ocean's new album may be coming soon.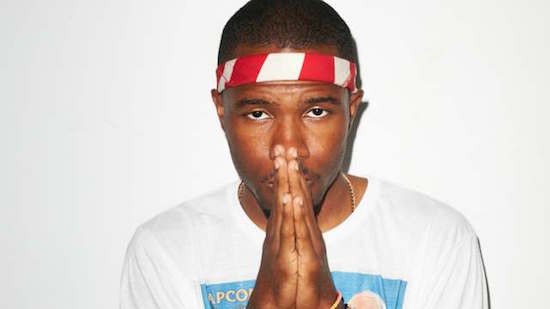 Malay - the man who worked as a producer, songwriter, and engineer on Frank Ocean's very excellent sophomore album, 'Channel Orange' - recently spoke to Pitchfork about working with Zayn Malik, as well as when we can expect to hear new music from Frank.
He said: "I always tell people: When he's ready, the world is gonna get it. It could be tomorrow… well not tomorrow but maybe a month [laughs]. We've all been working hard. He's been working super hard. I feel like he's working harder than he's ever worked in his life. I'm excited for everyone to hear it. I think people are going to be pleasantly surprised, for sure."
He also spoke further about the vibe of the new record, saying: "A lot of the stuff on this new album was done with a handheld mic sitting in the control room. Frank's exploring different vibes completely on this album. I wouldn't say it's vocally looser but just his mentality; it doesn't seem as meticulous at certain times."
Read the full interview HERE, while we wait endlessly for new Frank.
Watch the 'Swim Good' music video below…
Load next