Must-listen: Haim's remix of 'Cause I'm A Man' [but with Haim vocals]!
Must-listen: Haim's remix of 'Cause I'm A Man' [but with Haim vocals]!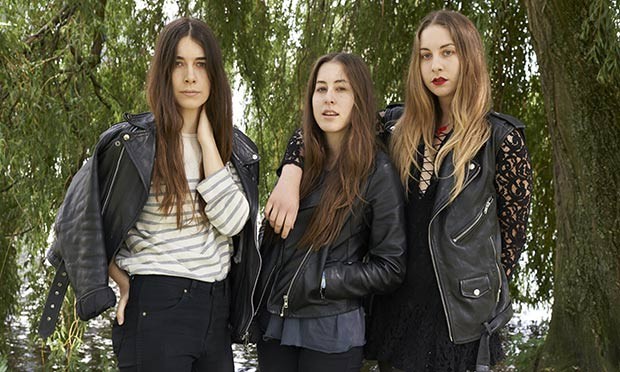 Haim have covered/remixed - Danielle sings; but technically a remix as they used Kevin Parker's original stems - Tame Impala's song 'Cause I'm A Man', with the mighty Ariel Rechtshaid on production duties.
THIS IS SO GOOD! With Ryan Adams already recording a Taylor Swift covers album, is it now time for a Haim covers album of Tame Impala songs? PLEASE?
Actually, all I really want is for Haim LP2 to hurry up. Thanks/please.
Middle sis Danielle says about their remix: "In 2009 I was in japan playing the summer sonic festival with Jenny Lewis as her guitar player. On a day off of the festival we played a side show at astro hall in tokyo with a band from Australia I'd never heard of called Tame Impala. I remember standing in the crowd and not really understanding how this MASSIVE sound was coming off the stage with just 4 people playing. They were one of the best bands I had ever seen live. When I went back to my hotel, i downloaded their ep immediately- told my sisters to also- and since then we've seen their incredible shows all over the world at various festivals and loved every record. Sooo needless to say, when we were asked to do this remix we jumped at the chance!! but we've never really done a "remix" before so we decided to put out our own spin on the song. Go get Currents if you haven't yet- you'll be stoked."
Listen to the Haim remix of 'Cause I'm A Man' below...
Load next