Twenty One Pilots talk about 'Blurryface' origins and secret handshakes at Bonnaroo 2015.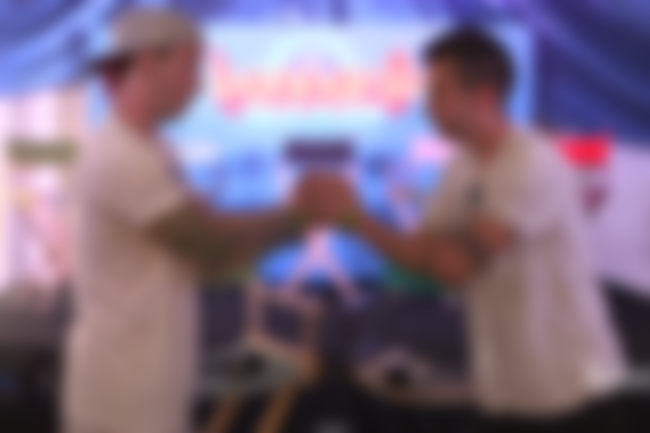 Twenty One Pilots recently sat down with Fuse at Bonnaroo 2015 to talk about their new album 'Blurryface' becoming a number one record, the characterisation of the album, and secret handshakes.
On 'Blurryface' hitting number one: "It's a testament to our core fan base. They believe in the thing as a whole, instead of just a song or a single."
On the 'Blurryface' character: "I wouldn't say that this record is a concept record, but there's a common thread that runs throughout where this character [Blurryface] needs to be defeated - whether that's through writing songs or playing music live."
The boys also talk about phone plans and childhood memories - and also improvise a band handshake.
Check out the videos below...