Interview: 2019 Must-Know - UMI
Interview: 2019 Must-Know - UMI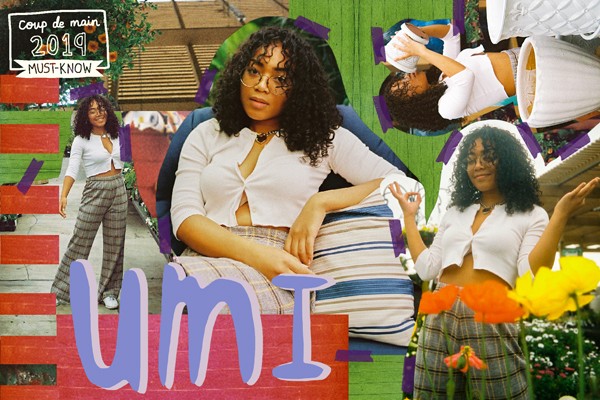 Spending her days studying at the University of Southern California, LA based singer-songwriter UMI captures a unique essence of nostalgia in her R&B influenced songs. In 'Remember Me', she wisely reflects, "Cause I'm getting older / Know that I've changed / And I can't go back now," a song that was written while reminiscing on the mixed feelings around heartbreak.
Having already kicked the year off with a brand new song and video, 'High School', as well as being spotted in the studio with ex-Vampire Weekend producer/member Rostam and up-and-coming lo-fi artist Clairo, 2019 is sure to be a big one for UMI.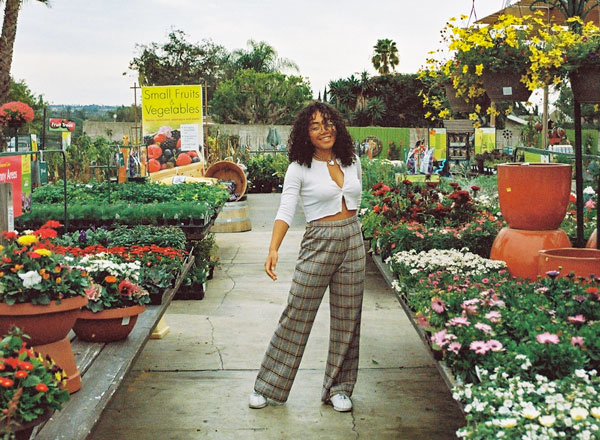 MUST-LISTEN: 'Remember Me', 'High School', 'This Universe', 'FRIENDZONE'.
YOU WILL LIKE, IF YOU LIKE: Clairo, SZA, Kehlani, The Internet, Khalid… and rose-tinted nostalgia..
COUP DE MAIN: 'Remember Me' is SO good! What was running through your mind writing the song?
UMI: Thank you so much! I wrote this song this past summer, partly about my friend and partly from me just reflecting on the concept of heartbreak. I wanted to write about heartbreak from a different angle, one that was both sad and uplifting. I was trying to capture the nostalgia that comes from remembering a past relationship and the mixed feelings you get when you want someone to be happy, but you know that it might not be with you.
CDM: The message behind the video you released for 'Remember Me' was really cool too - it really showcased the universality of love. Why do you think heartbreak is such a uniting emotion?
UMI: I'm so happy that you were able to catch the message behind the video! Maybe heartbreak is so uniting because it's such an innate human emotion. I think that while the way in which we love and the way we experience and express love can be so different, the way we mourn the ending of a relationship is really all the same. We all just want to be loved, maybe in our own ways, (perhaps that's the meaning of life or something) but when we lose that sense of love we all feel the same kind of hurt. It's kind of comforting.
CDM: We saw you were in the studio recently with Clairo and Rostam… can you tell us what were you working on?
UMI: New music!!! That's all I can say ;)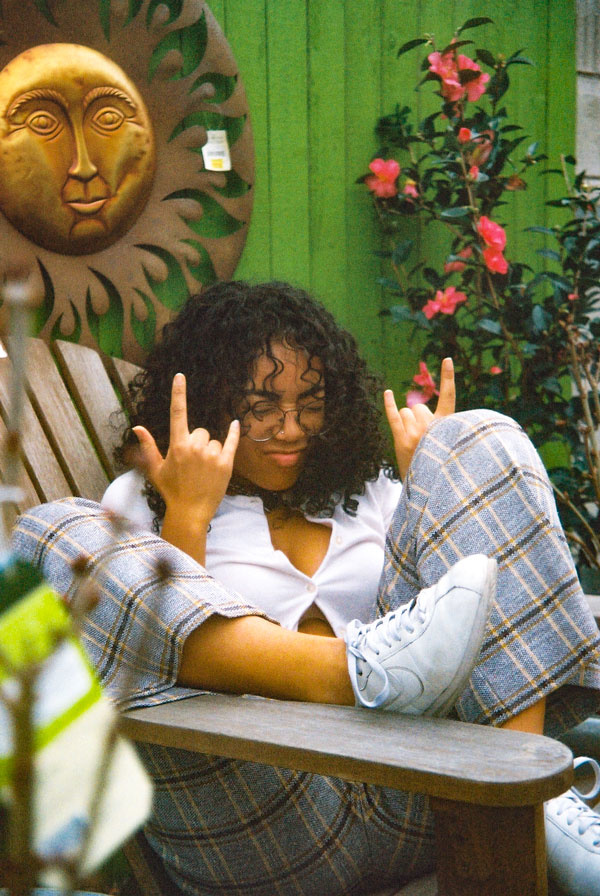 CDM: How does your songwriting process work?
UMI: When I write I like to start by listening to the instrumental/beat first so that I can get a feel for what the vibe of the song is (you know how some beats can be sad, happy, uplifting, fun etc. on their own). This guides what overarching topic I'll write about. Then I'll turn my voice memos on and start singing/humming. Usually, a lyric, strong concept, or cool melody will just come to mind while I'm singing, so I'll stick with that and build from there. Once I've come up with the skeleton of the song, I'll go back and start filling in the gaps. I also keep a list of concepts or cool phrases I hear throughout the day in my phone and go back to that if I get stuck.
CDM: Do you write your lyrics specifically for the songs, or do you write poems or prose and then evolve them into song-form?
UMI: I always write my lyrics as songs. I think it's because I never really wrote poetry growing up, I've always written songs. Poetry to me, never felt very authentic because I always felt like I was being fake deep. Like I was digging for words that I didn't need. That's why I like songwriting. You can be very minimal, and you don't have to use crazy metaphors or anything. I think melodies give you the freedom to be very blunt about your songwriting. It makes everything pretty in the same way cool metaphors and similes make a poem come to life. Also, just personally, I feel like a song feels better when you fit your lyrics around a beat rather than the other way around. You don't have to force stuff to fit syllabically.
CDM: Lyrically, what's your favourite song that you've written?
UMI: Lyrically my favorite song so far is this one called 'This Universe' off my EP 'Interlude'. It's not as well known but it's super meaningful to me. It's a very existential song I wrote about how crazy it is that certain people end up in your life, during this lifetime, on this planet, in this universe. The odds are super crazy when you think about it! So, it's a song where I not only question how and why that is, but also express gratitude to the universe for allowing me to share this lifetime with very special people.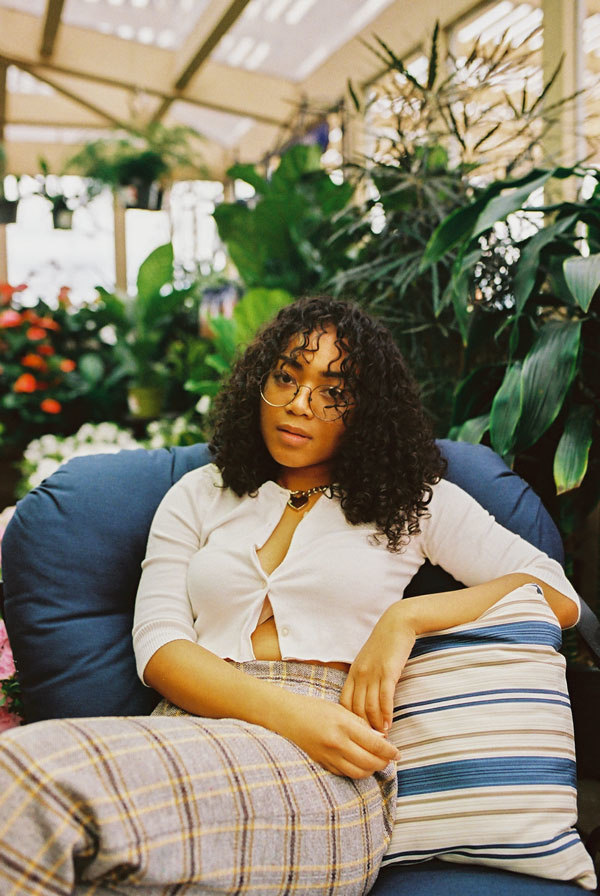 CDM: What do you hope for people to take away from listening to your music?
UMI: I just want to write music that makes people feel understood. Like I'm their best friend talking to them in their room or something. I want people to feel a sense of familiarity and comfort in my music. (And love!!)
CDM: What do you have planned for 2019?
UMI: I'm dropping lots of new music starting in January, new music videos, a few projects, and hopefully a tour and more live shows! I'm speaking festivals into existence.
CDM: You're one of our 'must-know' artist picks for 2019… who are yours?
UMI: Yeek, Black Freckles, Spencer., Aolani, Deaton Chris Anthony, Benny Sings.
CDM: If you could steal one thing without consequence what would it be?
UMI: OH, I've always wanted a huuuge amethyst crystal in my room so I'd probably steal one of those super big and expensive crystals from the crystal store. More specifically, the crystal in the back area of the Mystic Journey Bookstore on Abbott Kinney. Or a laptop because I want to buy my mom a new laptop and this would make everything a lot easier.
CDM: If you were a country, what would be your national anthem?
UMI: Probably 'Run The World' by Beyoncé because I love Beyoncé and I love female empowerment and I truly think the world would be nothing without women!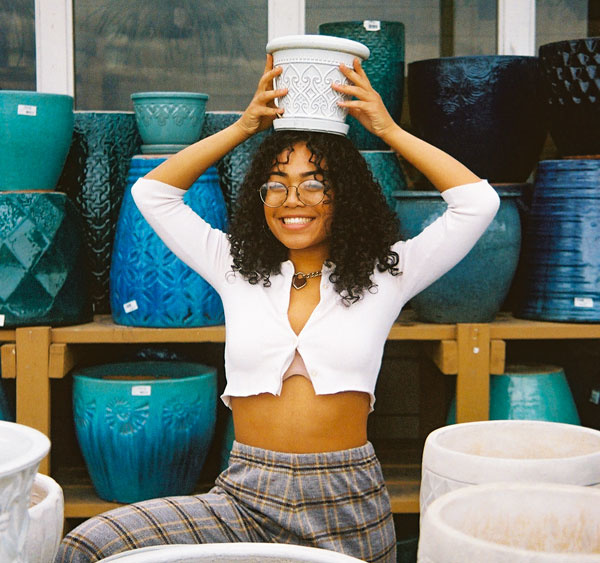 Watch UMI's music video for 'High School' below…
Load next