The 1975 - New Zealand signing FAQ.
The 1975 - New Zealand signing FAQ.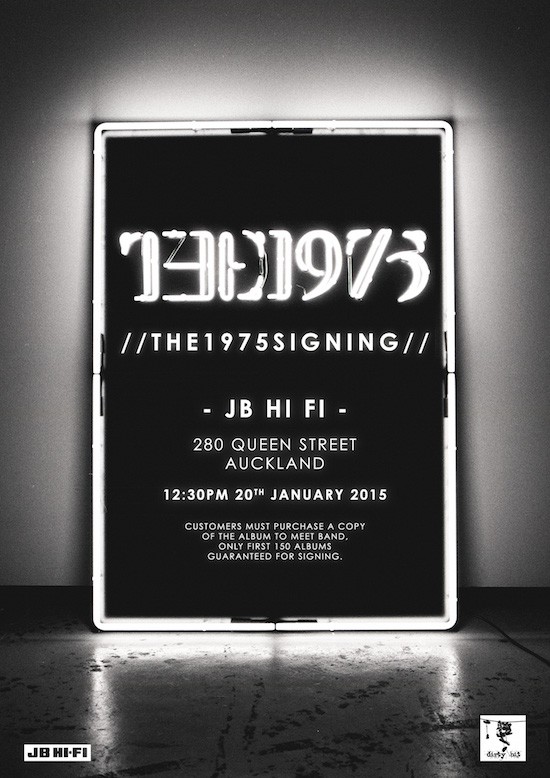 Thanks to you all for being super patient!
Here is 100% official confirmed information from The 1975's record label about the upcoming in-store signing next week:
"The first 150 people to purchase The 1975's self titled debut album from JB Hi-Fi Queen Street from 9AM on Tuesday 20th January will receive a special wristband which will grant them entry into the queue for the in-store signing.
Only the first 150 people with wristbands will be guaranteed entry to into the queue.
No wristband - No entry."
If you have any further questions, let us know via Facebook or Twitter.
See you on Tuesday!
Click HERE to read our latest interview with The 1975.
 
Watch highlights from our last interview with The 1975 below…
Load next