Arctic Monkeys are returning to New Zealand in May 2014 for Auckland and Wellington shows!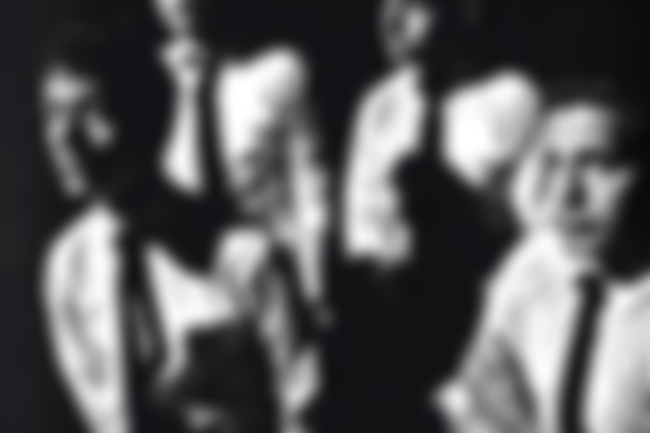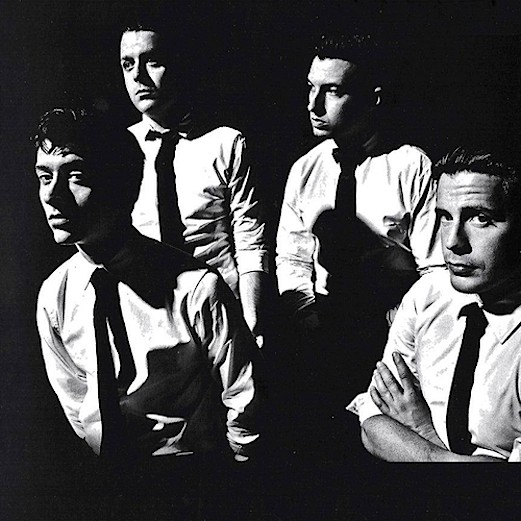 I think that my heart is about to burst because I just received the news that the Arctic Monkeys are finally returning to New Zealand next year to headline arena shows in Auckland and Wellington... and considering that they haven't been here since the 2009 Big Day Out, every bit of me is hoping that they'll make up for skipping us on their 'Suck It And See' album tour with a little bit of an extra special set-list. A girl can but dream, right?
Arctic Monkeys will play Auckland's Vector Arena on May 2nd, and Wellington's TSB Arena on May 3rd, 2014!
Tickets go on sale from 9am on Wednesday, December 11th - with a Frontier Members pre-sale available from 2pm on Tuesday, December 3rd, to 2pm on Wednesday, December 4th.
"Arctic Monkeys first burst onto the music scene in 2006 with their Award-winning debut album Whatever People Say I Am, That's What I'm Not. The album became the fastest-selling debut album in British music history.
In the years since their debut, the band have received two Grammy Award nominations, five Brit Awards, headlined the iconic Glastonbury Festival twice and taken to the world stage in front of billions as part of the London Olympic Games opening ceremony. Originally one of the 'best new bands to watch', Arctic Monkeys have well and truly cemented themselves now as one of the most important British bands of their time.
The band were last Down Under in 2011 for Falls and Southbound Festivals as well as a handful of Australian headline shows; in 2014 they will return for their most extensive run of tour dates including two New Zealand shows and five Australian shows in celebration of their fifth studio album AM (out now through Domino Records/EMI).
Recorded in the band's adopted home of Los Angeles, AM is twelve tracks of near perfection including 'Do I Wanna Know?' and 'One For The Road', the album features stomping riffs, Turner's most mature songwriting yet and guest appearances from Queens Of The Stone Age's Josh Homme, Elvis Costello's drummer Pete Thomas and ex-Coral man Bill Ryder Jones
On the charts, AM was the band's fifth consecutive UK #1 debut, making them the first artist signed to an independent label to achieve this. Closer to home, the album shot straight to the #1 spot on both the ARIA Album Chart and New Zealand's Official Album Chart."
ARCTIC MONKEYS- MAY 2014
Frontier Members pre-sale via www.frontiertouring.com/arcticmonkeys
AUS: Tue 3 Dec (4pm AEDT) to Wed 4 Dec (4pm AEDT).
NZ: Tue 3 Dec (2pm NZDT) to Wed 4 Dec (2pm NZDT).
(or ends earlier if pre-sale allocation exhausted)
General public on sale from 9am local time, Wednesday 11 December.
Fri 2 May Auckland | Vector Arena (All Ages)
Ticketmaster.co.nz | Ph: 0800 111 999
Sat 3 May Wellington | TSB Bank Arena (All Ages)
Ticketek.co.nz | Ph: 0800 842 538
Tue 6 May Sydney | Entertainment Centre (All Ages)
Ticketek.com.au | Ph: 132 849
Wed 7 May Brisbane | Entertainment Centre (All Ages)
Ticketek.com.au | Ph: 132 849
Fri 9 May Melbourne | Rod Laver Arena (All Ages)
Ticketek.com.au | Ph: 132 849
Sat 10 May Adelaide | AEC Theatre (All Ages)
Ticketek.com.au | Ph: 132 849
Tue 13 May Perth | Perth Arena (All Ages)
Ticketek.com.au | Ph: 132 849
Watch Arctic Monkeys performing 'Mad Sounds' live below...