Coup De Main presents: Yellowcard + Mayday Parade's July 2015 NZ tour.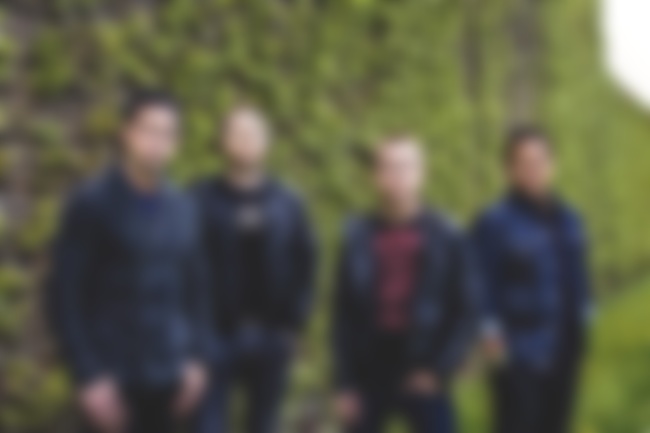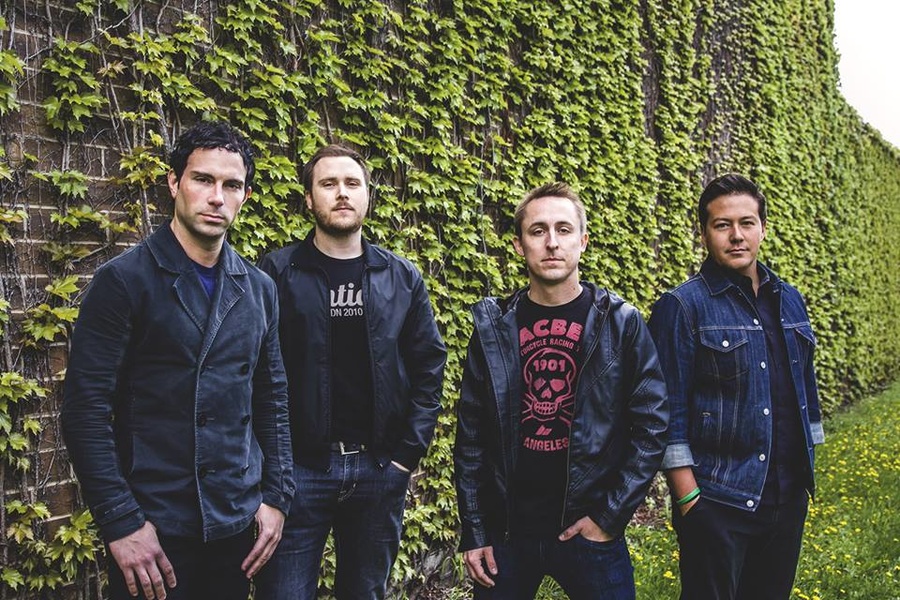 Yellowcard will return to New Zealand this July for a co-headlining tour with Floridian five-piece Mayday Parade, which includes all ages dates in both Auckland and Christchurch.
Tickets will go on sale to all shows from 8pm on Thursday, February 19th, for $70 (+ booking fees) each.
Click HERE to purchase tickets now.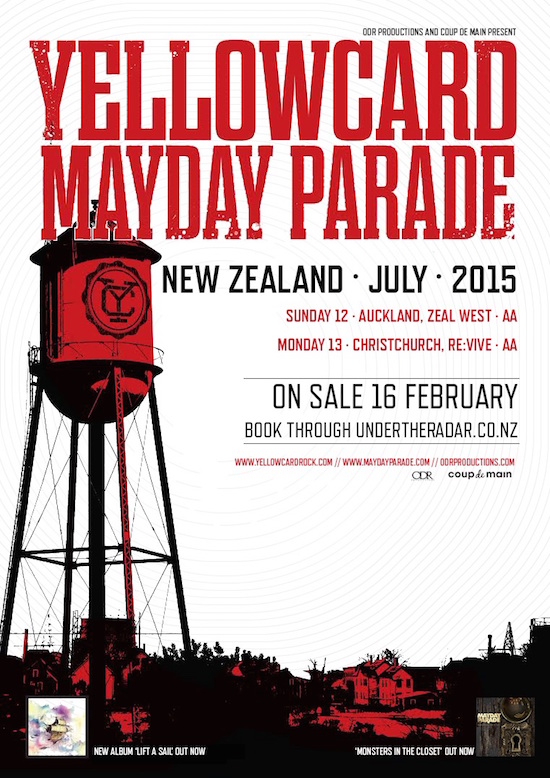 Mayday Parade will release their fifth studio album sometime this year, and Yellowcard will be touring in support of their 2014 album, 'Lift A Sail'.
About their new album, Yellowcard frontman Ryan Key says: "We really feel like we got where we wanted to be, and made a proper rock 'n' roll record."
Recorded with longtime producer Neal Avron (You Me At Six, All Time Low, Fall Out Boy) at The Casita studio in Los Angeles, Yellowcard found inspiration in the dense guitars of bands they grew up listening to like Nirvana, Filter, Foo Fighters and Smashing Pumpkins.
"Ryan Mendez' raging guitar parts on hard-charging anthems like 'Crash the Gates' and 'Illuminate' channel those '90s influences into songs that push Yellowcard's sound well beyond their pop-punk origins, especially when Sean Mackin's increasingly sophisticated strings come swooping in to take the songs to another level."
YELLOWCARD & MAYDAY PARADE - JULY 2015 NZ TOUR
Sunday 12th July - Auckland, Zeal West.
Monday 13th July - Christchurch, Re:VIVE.
Tickets on sale February 19th from 8pm via Under The Radar.
Click HERE to purchase tickets now.
Watch Yellowcard performing 'Only One' and Mayday Parade performing 'Jersey' live at Warped Tour 2014 below…