Mark Ronson announces Australian 'Uptown Special Tour' guest-vocalists and support acts.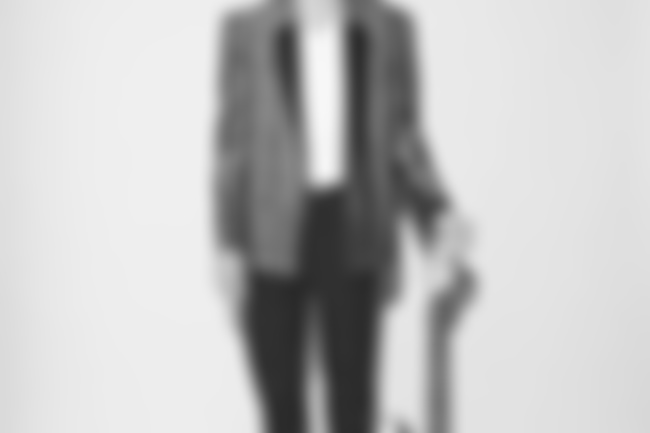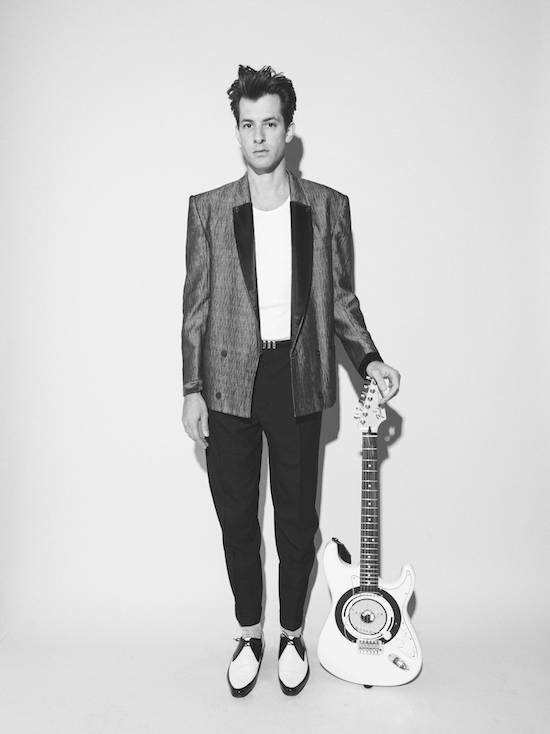 Mark Ronson has announced that Kevin Parker (Tame Impala), Daniel Merriweather, Andrew Wyatt (Miike Snow), MNDR, Alex Greenwald (Phanton Planet), Theophilus London and Keyone Starr, will all be joining him as guest-vocalists on his upcoming 'Uptown Special Tour' of Australia.
THIS IS INSANE!
I really, really wish that the Sydney date didn't clash with Best Coast's STIG sideshow :'(
And what's more, Pond, Tkay Maidza, Yolanda Be Cool and Jones Jnr, have been announced as the tour's support-acts.
Mark Ronson, Mr Uptown Funk, is on his way to Australia to headline the sold out Splendour In The Grass Festival and 'Uptown Special' sideshow tour dates in Sydney, Melbourne and Perth. And as the man himself revealed to triple j's Veronica and Lewis on Friday, these shows are shaping up to be straight masterpiece!

Currently in rehearsal, this live show has been created especially for these Australian tour dates. Ronson's Uptown Special Tour will see him hit the stage with a full live band including drums, keyboard, a brass section, backup singers and a crazy list of guest vocalists including Kevin Parker (Tame Impala), Daniel Merriweather, Andrew Wyatt (Miike Snow), MNDR, Alex Greenwald (Phanton Planet), Theophilus London and Keyone Starr.
Renowned for having an ear to the ground wherever he ventures, Ronson has personally curated a killer lineup of Australian acts to warm up the stage at all venues.

POND
What do you call a group of psychedelic songsters all grown up? A group who were often considered the younger sibling, who have come into their own? Artists who've just released their best piece of work yet (6th album 'Man, It Feels Like Space Again'), and musicians who unleashed one of the rowdiest and strongest live touring sets of 2014? You call them POND. 2014 unveiled the full-formed POND and the Northern Hemisphere barely survived. POND supported the Arctic Monkeys throughout Australia and then jumped on the next plane to Europe. There, they stunned audiences at Primavera Spain + Portugal, UK festival Field Day, and brought the house down, every night, across their UK/EU headlining tour. With barely a breather between, POND then tore through North America, with sell-out shows from one coast to the next, bouncing between countries like a pogo-stick. Next up Australia, touring with Mark Ronson!

TKAY MAIDZA
Armed with fast flow, bossy beats and hella high shoes Adelaide emcee Tkay Maidza continues to stomp her way to the top of the rap-game. Fresh off a 100% sold out national tour, it's little wonder fans across the country snapped up the chance to hear the creator of the self-confessed 'brat-rap' that has been the soundtrack to summer following the release of her latest single 'M.O.B' and her internet-crashing mixtape 'Switch Tape'. As Tone Deaf declared "2015 is Tkay's year - we're just living in it". Witness the fitness.

YOLANDA BE COOL
Yolanda Be Cool have played after Pitbull and Justin Martin, Flo Rida and Jesse Rose. Their songs are in Britney's playlists and Switch's. They had a world-wide number one hit with 'We No Speak Americano', yes, but they also have a growing list of Beatport hits, made only for the club. After a critically acclaimed debut album, 'Ladies and Mentalmen', not to mention their ARIA award amongst countless others worldwide, in 2014 they went back into the studio with their favorite collaborator, DCUP. The fruits of these sessions are now being released. First there was the Rodriguez sampling Sugar Man, and just last week a new track 'Soul Makossa (Money)'.

JONES JNR
JONES Jnr. is Sydney duo Ev Jones and Morgan Jones (no relation), poised to take Australia by storm with their debut EP 'Step on Sleep' that's due to drop on May 29. With Evan's daunting range perfectly complimenting Morgan's breadth of beats, JONES Jnr. runs the gamut of Soul and their CV includes successful endeavours with the likes of Thundamentals and Rumpunch. JONES Jnr has just released the super catchy first single from the EP 'Never Be Lonely'.

MARK RONSON [LIVE] - The Uptown Special Tour
Wed 22 July - Metro City, Perth (Mark Ronson, Pond, Yolanda Be Cool only).
Tue 28 July - Hordern Pavilion, Sydney.
Wed 29 July - Margaret Court Arena, Melbourne.
Watch Mark Ronson's music video for 'Feel Right' below...