The Impossible Project launch new instant photo camera!
The Impossible Project launch new instant photo camera!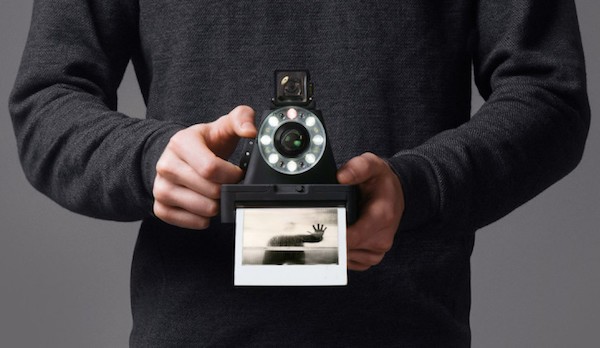 The Impossible Project have created the first and only new camera for the original instant photo format! Named 'The I-1', the brand new camera incorporates manual functions via connecting to an iOS app, as well as a one-of-a-kind ring flash, and will be available in New Zealand and Australia through select retailers from June 20th.
"Eight years after the Impossible Project rescued and refurbished the last original Polaroid factory in Enschede, Holland - saving over 200 million Polaroid instant cameras from becoming useless - comes the highly anticipated launch of the I- 1. The I-1, which is the first camera designed, engineered and produced by the team at Impossible, celebrates the brands' mission of re-designing instant photography for a digital generation, preserving the physical memory.
Impossible Project teamed up Teenage Engineering founder Jesper Kouthood to co-design the I-1 paying homage to the iconic silhouette of the Polaroid camera in an updated modern matte black finish. A one-of-a-kind ring flash provides diffused light with soft shadows, allowing for perfect shots and beautifully lit portraits. This unique ring flash is comprised of eight LED's and functions as a film count indicator - alerting users how many photos are left on their Impossible Project film. In addition to the exclusive ring-flash, the I-1's magnetic viewfinder is easily collapsible and detachable allowing for future Impossible technological integrations.
The most exciting of features' is the user ability to connect remotely through an iOS app. By connecting through a smartphone, which links directly to the I-1, users can experiment freely with creative tools such as double exposure, remote triggering, and light painting. The I- 1 app allows for complete photographic control of aperture and shutter speed. Once the perfect image is captured, consumers are then able to upload directly to their social channels."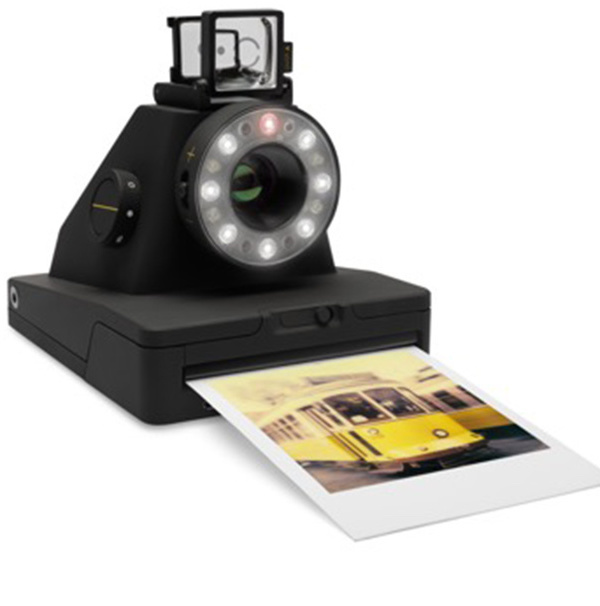 Load next